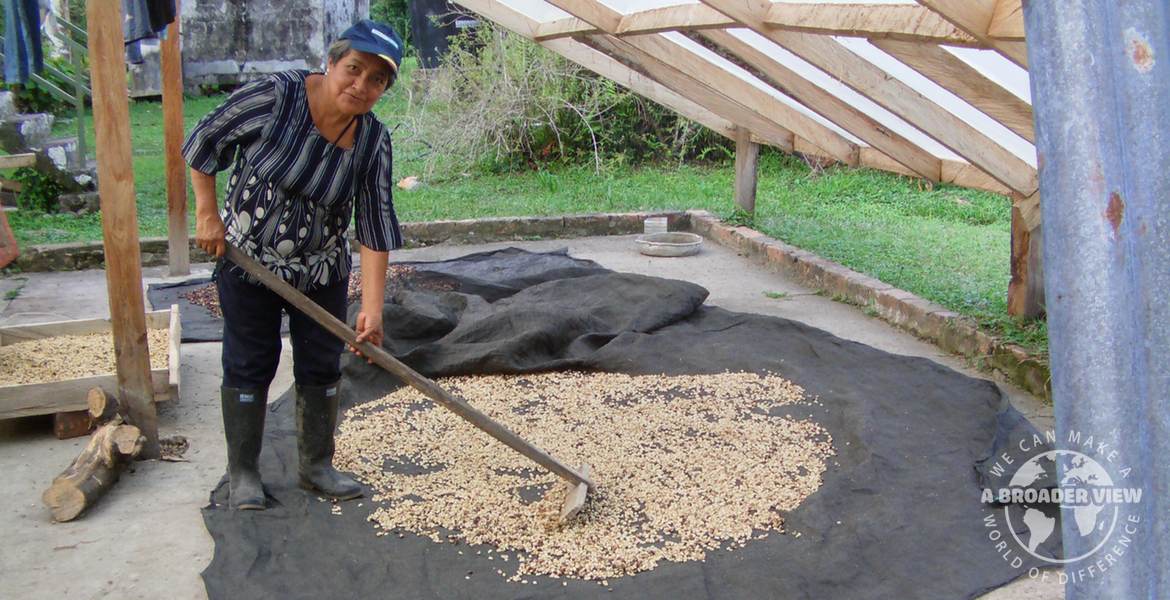 La Mesa, Cundinamarca is one of the main Colombian coffee producer that belong to the Tequendama Region in Colombia with more than 1000 small coffee farms associated in small groups of families and managed mainly by organised women. It has developed and implemented policies and quality standards, based on knowledge that helps to regulate, control, educate and assess the farms and farmers to achieve good quality coffee beans in order to position and place the production of coffee brands National and Internationally. Colombian coffee is 100 % washed Arabica, making Colombia the largest producer of quality coffee in the world.
Farmers now days are struggling a lot to find human resources to work in their farms. This is the main income for small farmers and they cannot afford big investments. That is why the help of volunteers is so important for them. Volunteer with us and you will have the opportunity to work in different farms.
We require volunteers to help and to be involved in all areas of the coffee production. From cleaning trails, nursery preparation, sowing, harvesting, planting, washing, drying, packaging.
This program can be combined with Spanish Immersion lessons and or other programs in the area (Teaching at the School, Geriatric Centre). Programs are for males only or couples.
Volunteer Opportunity: Community Development
Overview
Project Duration: From 4 week to 8 weeks
Project Dates: Mid Jan thru November. * Choose any date to arrive.
Arrival airport: El Dorado, Bogota City Airport (BOG)
Requirements: Advance Spanish, medical credentials/enrollment
Accommodations: Local Host Family
Meals: 3 per day M-F, 2 meals Saturday, no meals Sunday
Airlines: American, United, Delta, Avianca, Taca, Air France, TAP Portugal, Iberia
Vaccinations: Routine Vac, Hep-A and Typhoid www.nc.cdc.gov
Program Schedule
Program starts and ends in San Javier, La Mesa
Airport meets and greet in Bogotá City.
Monday to Friday volunteering. 30-40 hours per week
Weekends free to sightseeing
Typical shift work can be: 8:00am - 5:00pm with lunch break
Support: Local ABV Director support 24/7 during placement
Departure: Transfer to Bogotá City airport
Not included:
Flights to Colombia. Visas and/or entry-exit fees. Vaccinations. Local Transportation. Travel & Health Insurance. Laundry and Internet
South America / US$
Weeks
1
2
3
4
Colombia - Spanish Immersion
995
1290
1530
1790
Any extra week of "accommodation and meals" will be US$150/week after week 4 until week 12, more Spanish lessons can be paid locally to the coordinator.
South America / US$
Weeks
1
2
3
4
5
6
7
8
9
10
11
12
Colombia
895
995
1195
1195
1395
1395
1640
1640
-
-
-
-
The volunteer prices and the immersion prices are not combined, you choose from one or the other price.
A Broader View Volunteer (ABV)  allows every traveler to choose their own program start date. This means you can arrive on any flight, any day of the week. Since ABV program fees are 100% tax deductible* we encourage you to fund raise. ABV offers advice and assistance with flight planning, affordable travel insurance, as well as procuring a visa, if necessary. Our ABV staff is available to any your questions. Contact us by email, through the on-line chat feature on our website or call us toll free at 866-423-3258.
WHAT DO MY FEES PAY FOR?
Volunteer Registration Fee – ongoing support from ABV staff, program marketing costs, information pack, administration costs, ABV donation Fund, travel costs to inspect programs and communication costs with volunteers.
Volunteer Program Fee – ABV donation fund, airport pick-up, orientation, program supervision, accommodation and meals during volunteer program period, in-country 24/7 volunteer support and in-country administration costs. As a US Non-Profit Charity Organization all your fees are tax deductible and you can fundraise from our website to pay for the fees.