Volunteer Argentina,  is the last country in South America, with a length of 3800km and almost 45 million inhabitants. It borders Uruguay, Paraguay, Brazil, Chile and Bolivia and the Atlantic Ocean to the east. It is divided into 24 provinces, each having its particular characteristics.
It has many special features that can be heard from visitors. Among its features we can talk about their people, so friendly and fun and its gastronomy characterized by "asado" and "mate", of course we cannot forget to mention its typical regional products like "dulce de leche" and "alfajores". Folklore and Tango are their main dances that still can see on the streets of the cities. If we talk about soccer, Boca and River dispute the fanaticism of the people that all weekends generate a party in the city. It is very nice to feel the Spanish and Italian roots that still persist in the people who inhabit this wonderful country.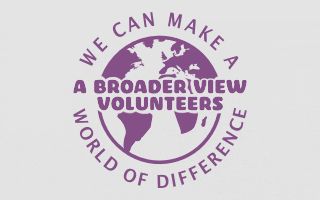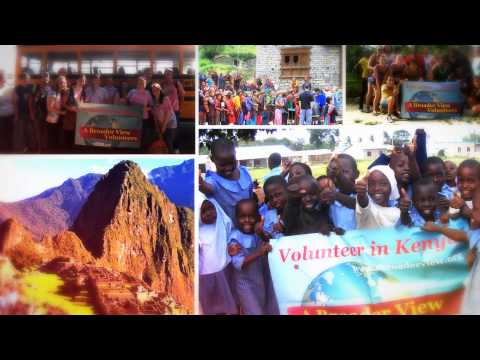 A Broader View Volunteers Abroad Gap Year Projects Overseas
It is a very attractive country for volunteerism, as there is plenty to explore from South to North. Among its highlights are the Iguazu Falls, Salta and its mountains, Mendoza and its wines, in Patagonia are glaciers, penguins, whales and sea lions. You can also visit Bariloche, El Valle de la Luna, among others. This makes it very interesting for tourists, who are always welcome to visit the country.
We have a wide variety of programs; some are teaching, social work, work with animals, medicine and journalism. We believe that the participant during his stay in Argentina can live a unique experience, learning the lifestyle and culture of Argentina, together with the many activities that the country offers.
Overview
Project Length: From 1 week to 8 weeks
Arrival Airport: Córdoba (COR)
Work Schedule: Monday to Friday 6-8 Hours per day
Requirements: Police Check/Clearance report
Optional: advance Spanish required
Age Limits: Minimum 17yrs or older for solo travelers.
Airlines: American Airlines, Lan , Tam, Gol, KLM, AirFrance , Aerolineas Argentinas, Etihad, Copa Airlines
Vaccinations: Routine Vaccinations, Hepatitis-A and Typhoid wwwnc.cdc.gov
Country Info
Argentina Introduction
Are you ready to help people in need, immerse yourself in the sights, sounds and culture of a new country and have the experience of a lifetime? With poverty, disease and a lack of skilled providers putting a strain on important services such as health and childcare in developing countries across the globe, there are many corners of the world which rely on the help of volunteer travelers like yourself.
Volunteer in Argentina with A Broader View Volunteers a top rated non-profit charity organization, which works tirelessly to support our wonderful volunteers and serve the local communities where our volunteer programs are located. Placements in Argentina are based in the Colonial city of Cordoba. Program placements are tailored to the volunteers different interests and skill sets, but still allow volunteers time to explore the Andean local culture and activities during their free time.
The type of programs in Argentina vary widely, offering everything from education to health care. Volunteers can choose between seven options in Cordoba. International volunteer help is not only appreciated by the local community, it is severely needed by the millions of Argentineans living below the poverty line. With thousands of children living and working on the streets, as is so often the case in developing countries like Argentina, our volunteer programs are designed to support the needs of local teens and children in desperate need of assistance.
Many of our volunteer abroad programs cater to underprivileged women and children's care, education and health requirements. Our extensive range of social programs in Cordoba, Argentina includes: Children Special Needs, Animal Rescue Center, Journalism, Youth Disability. To help you settle into your placement, we also provide the opportunity to combine all of our programs with Spanish Immersion Lessons during your time in Argentina.
Volunteering in Argentina is an incredibly rewarding experience. We welcome volunteers of all ages and from all backgrounds to join us. Whether you're seeking volunteer abroad programs for college students or voluntary work for over 60s, as a trusted non-profit organization which prioritizes the safety of our volunteers, we are the go-to for volunteers across the globe. We also offer customized programs with flexible arrival dates to best suit the needs of the remarkable volunteers we depend on to help us make the world a better place.
If you'd like to volunteer, Argentina is just one of the countries we've taken under our wing, supplying a steady flow of volunteers and providing year-round financial support to local projects in Cordoba. Wherever you decide to volunteer, A Broader View give you the opportunity to participate in meaningful community service work, learn a foreign language, make lifelong friends and discover that one person really can make a difference. Your search for the best volunteer abroad programs ends here – volunteer in Argentina with us and gain A Broader View of the world.
Coordinator
Welcome to Argentina (Bienvenidos a Argentina! 🇦🇷). Our country has one big city, Buenos Aires. But you will be working in Cordoba. We will be ready for support 24/7 in case you need to contact us urgently. We will introduce you to your volunteer location and staff. You are most welcome to seek our assistance and don't hesitate to ask us questions while in country.
You are most welcome to seek our assistance and don't hesitate to ask us questions while in country.
Weather
What's the best time to go to Cordoba in Argentina? Here are some annual weather facts we collected from our historical climate data:
On average, the warmest month(s) are January, February and December.
Most rainfall (rainy season) is seen in January, February, March, November and December.
Cordoba has dry periods in May, June, July and August.
On average, the warmest month is January.
On average, the coolest month is July.
December is the wettest month. This month should be avoided if you don't like too much rain.
August is the driest month.

Volunteer Programs in Argentina
Reviews & Multimedia
Reviews
The accommodation was great and the house was much better than I ever expected it to be. This made me feel much more comfortable. I was thankful for Wi-Fi so I could contact my family during the trip. Meals were very good, and enough food was provided throughout the stay.
I have had a great time during my stay here. The whole program was very organized, and yet we were given the freedom to explore. Learning from the doctors was helped by the fact that some of them understood and spoke English.
It is hard for me to pick one specific memory of my trip because there were so many, but I would say those moments were most definitively filled with joy and laughter. I think one of the most difficult things I had to experience is saying goodbye.
Prices for Argentina
Program Fees
Since A Broader View Volunteers is a 501c(3) charitable organization, You can fundraise (optional) for the expenses of the trip after you get confirmed in our programs. Prices are per person and in US dollars (US$).
| Length of program | Program Fee $USD |
| --- | --- |
| 1 week | $895 |
| 2 weeks | $1050 |
| 3 weeks | $1295 |
| 4 weeks | $1295 |
| 5 weeks | $1495 |
| 6 weeks | $1495 |
| 7 weeks | $1730 |
| 8 weeks | $1730 |
Inclusions
Accommodation: Host Family
Meals: Breakfast, lunch and dinner daily
Arrival: Airport meet and greet by ABV Staff
Orientation: Project Overview On-Site
Support: Pre-trip written guide, In-country ABV staff available 24/7t
Departure: ABV Staff Escorted Airport Transfer
Extra costs: Flights to Argentina. Entry Visa. Departure taxes. Vaccinations. Local Transportation. Travel & Health Insurance. Laundry and Internet.


Meals & Food
While beef is the backbone of Argentina's daily diet, there are many other tasty delights waiting for you in the eighth largest country in the world. In addition to being inspired by Italian and Spanish immigrants, Argentine dishes also feature ingredients from the Andean northwest and from Patagonia in the south.

Ready to start eating?

Empanadas
The favorite street food of Argentina, these pockets filled with dough are similar to the Puerto Rican empanadilla or a Cornish paste. Translating as "wrapped in bread", the empanadas come baked or fried and can be vegetarian or carnivorous.
Choripan
Another cheap and cheerful street food, the choripán is usually served as a starter in a barbecue. But thanks to its practical form, this sandwich of sausages (where the chorizo or the sausage are joined with bread or bread) is an ideal snack for travelers who travel. You can spread it with chimichurri, a spicy sauce made of oregano, parsley, garlic, chili flakes and red wine vinegar, or criolla sauce, a variant of tomato, onion and red pepper. While chorizo is usually made from pork, you can also find boar sausages in some restaurants.
Pizza
While Argentine cakes can share some physical similarities with their Neapolitan cousins, they have a circular shape and a mass base. That's where the similarities end. High crusts such as pulp tend to be diluted in tomato sauce while overcompensating with so much Argentine-style mozzarella cheese dripping down the side. Garnishes include green olives, oregano or dried chili flakes. A whole cheese and tomato pizza is often simply referred to as a muzza. Some traditional pizzerias in Buenos Aires are sold by slice, designed to eat standing at the bar. Customers can also order faina, a slice of garbanzo pancake filling, to absorb the sticky cheese.
Milanesa

Another Argentine dish with Italian influence is Milanese, known as escalope in the rest of the world. Usually made of pejerrey, a round of beef from the outside of the leg, or chicken breast, the meat is cut to form a thin cut before bathing in bread crumbs, then fried or baked. The dressings, however, increase the levels of emotion of this dish. On horseback (on horseback) it means crowned with a fried egg, the Neapolitan takes the bet with cheese and tomato sauce, while the Swiss uses gruyere. Larger appetites should be ordered full, with ham, cheese and tomato sauce. It is best to accompany with fried potatoes and a symbolic salad.
Asado
Beef is so tempting in Argentina that even vegetarians have been known to succumb to their tricks.
The best way to try it is in a barbecue, which refers to both a barbecue and a traditional way of roasting meat. It is the most important social event in Argentina, which brings together friends and family every weekend. A meal of several steps that can last several hours, the main dishes include choripán, morcilla (blood sausage) and provoleta before moving to the viscera such as sweetbreads (gizzards), chitterlings (chitterlings) and kidneys (kidneys).

Before the main game, we recommend trying the pork matambrito sprinkled with lemon juice before putting it in one of several cuts such as the tender eye of ribeye (chuletón); bife de chorizo ​​(sirloin steak), which comes with a strip of fat; tasty roasted strip (short ribs); and entrana with full flavor (skirt steak). While a barbecue in the house of an Argentine is the most legitimate experience, some restaurants offer the best: a parrillada, which is a small portable grill with bright embers that keeps the cuts warm.
Start Dates
Most of our programs run year round, you can start any volunteer/internship program on any day. When you apply you will lets know your start and end dates. Our programs run year round and have volunteers arriving almost every day from many different countries.
Since our programs sometimes depend on the local holiday calendar, there are brief occasions when normal programs work is suspended. For example, schools/daycares often close for long winter/summer vacations. During these times, we arrange for alternative work programs that are similar in substance to our ongoing programs, but address the short-term, direct needs of the local communities.
If you would like to arrange your start and end dates around the local holidays, please call us at 1.866.423.3258 or email us at [email protected].
Money Matters
A Broader View Volunteers work tirelessly year round to support our volunteers, and also to serve the local communities where ABV projects are based. As a tax-exempt 501 c(3) organization A Broader View receive 100% of our funding from volunteer contributions. Through your program fee contribution our non-profit charity organization can operate beneficial humanitarian aid programs which are successful and continuous supported year round.
Local, professional full-time coordinators, placement logistics, airport pick up and departure transportation, arrival orientation, food & local accommodations, are a major part of providing a safe, meaningful volunteer experience. When you join A Broader View, you will receive pre-trip visa and vaccination support, assistance with flights, fundraising planning, through our interactive online volunteer portal. Our local partners not only benefit from volunteers valuable contributions at the project, they benefit financially with year-round monetary support from A Broader View. In the last decade A Broader View has donated over 4.5 million dollars in international aid.
By joining A Broader View you are not only helping to make a difference during your own trip, your impact will last even after you go home.
Extras
Tour and weekend trips
La Cumbrecita
A full day tour to La Cumbrecita can be one of the most exciting activities in Córdoba. This tour would give tourists a perfect view of the old centers of Argentina. Tourists will be able to witness the beauty of the old mountains of the UNESCO list and the Los Molinos dam. The amazing view of the Tercero River and Los Molinos Lake is simply a joy to witness. In addition to the mountains, tourists can also get much knowledge about the famous revolutionary Che Guevara. Therefore, a Cumbrecita is a necessity for each and every one of the tourists that arrive in Córdoba.
Punilla Valley
A trip to the Punilla Valley would simply leave you speechless. See the ethereal beauty of the valley is, without doubt, one of the best experiences of life. Tourists will get an incredible view of the alpine city, mountains and beautiful villas. You can also see the Uritorco Mountain, the San Roque Dam and the Calera Hydroelectric Power Plant. In addition to this, tourists can also see first hand how people lead traditional lives in the villages of the Capilla del Monte. The culture of folk music of the people there is unique and is destined to create a lasting impression on the minds of tourists.
Traslasierra Valley

Planning a day in the Traslasierra Valley is one of the best things you can do from Córdoba. The beautiful cities and the sunny valleys of Traslasierra will definitely calm your soul. Tourists can get a deep insight into the life of the local population and know a lot about their culture and origins. The best part of visiting this valley is that you would get a magnificent view of the Camino de Las Altas Cumbres. Witnessing the Ñuños hills and the Tear of Indio waterfall are also interesting things to do in the valley. Do not forget to visit the Traslasierra Valley when you arrive in Córdoba!
Villa Carlos Paz

A half-day visit to Villa Carlos Paz is a must for all tourists arriving in Cordoba. The place is known mainly for its wonderful landscapes and vibrant instagram views. Tourists will be able to witness the San Roque dam, the cuckoo clock and the Hydroelectric Power Plant. You will also get a wonderful view of the Camino de Las Cien Curvas as you drive along the roads of Villa Carlos Paz. There are many affordable restaurants along the way where tourists can stop for lunch. A trip to Villa Carlos Paz can really be entertaining and you should not forget to include it at all costs.
Calamuchita Valley

A day trip to the Calamuchita Valley from Córdoba is another of the best things to do in Argentina. The scenic beauty of the valley will take you by surprise. Tourists can see the UNESCO monuments and the childhood residence of the revolutionary Che Guevara. In addition to this, they could also get a deep insight into the rich cultural heritage of the region. The amazing scenic beauty of the towns like La Bolsa, Santa Rosa de Calamuchita and Villa Rumipal are simply incomparable. Tourists can also visit the Los Molinos dam and Villa General Belgrano.
Jesuit Legacy

A full day trip to the Jesuit legacy will allow tourists to delve into Argentina's rich cultural and historical past. Tourists on this tour can visit Casa Caroya, where they can learn about the past days of the region. Then you can continue your trip visiting the magnificent Jesus Maria, known throughout Cordoba for its festivals of Doma and Folklore. The historic Barranco Yaco and the Posta Sinsacate are also important tourist destinations and should not be excluded at any cost. The baroque church in Estancia Santa Catalina is also a great place to visit in this region. Therefore, a trip to the Jesuit Legacy is mandatory for any tourist who is planning to visit Cordoba on his next vacation.
Sierras Chicas Circuit

A half-day trip to the Sierras Chicas Mountains will be a trip that is hard to forget. A panoramic view of the wild and beautiful landscape of this mountain range is a pleasure for young and old alike. Tourists can visit the artists' village, known as Mendiolaza, on their way to the Circuito de Sierras Chicas. The tourist cities of Saldan and Unquillo offer a majestic view of the mountains that will surely hypnotize you. The beautiful monuments such as La Capilla Vieja in the historic city of La Calera are simply a joy to visit. In addition to this, it is also worth visiting the hill Ñu Pora and the dam of La Quebrada.
Alta Gracia

A trip to Alta Gracia is a must for tourists who want to learn about the younger days of the revolutionary icon Che Guevara. Tourists can visit the childhood home of this legend. In addition to this, they could experience the traditional life of the people residing in the region. You can also visit the historic grotto of the Virgin of Lourdes and the church of Nuestra Señora de La Merced.
Festivals and Festivities
The first festival of the year is in February, the Carnival, where children enjoy throwing water balloons at each other on the street.
Then in the middle of the year, on 20 July, Friends Day is celebrated. Usually, most of the teenagers meet at Parque de las Naciones or Parque Sarmiento and spend the afternoon there. At night, they go dancing to different places, and enjoy a drink.
The last festival is Spring Day, held on 21 September, which is Students' Day. Many go to the park or spend the day in the nearby city of Villa Carlos Paz. There they can enjoy lots of activities like concerts, dancing, going downtown or visiting the river bank.