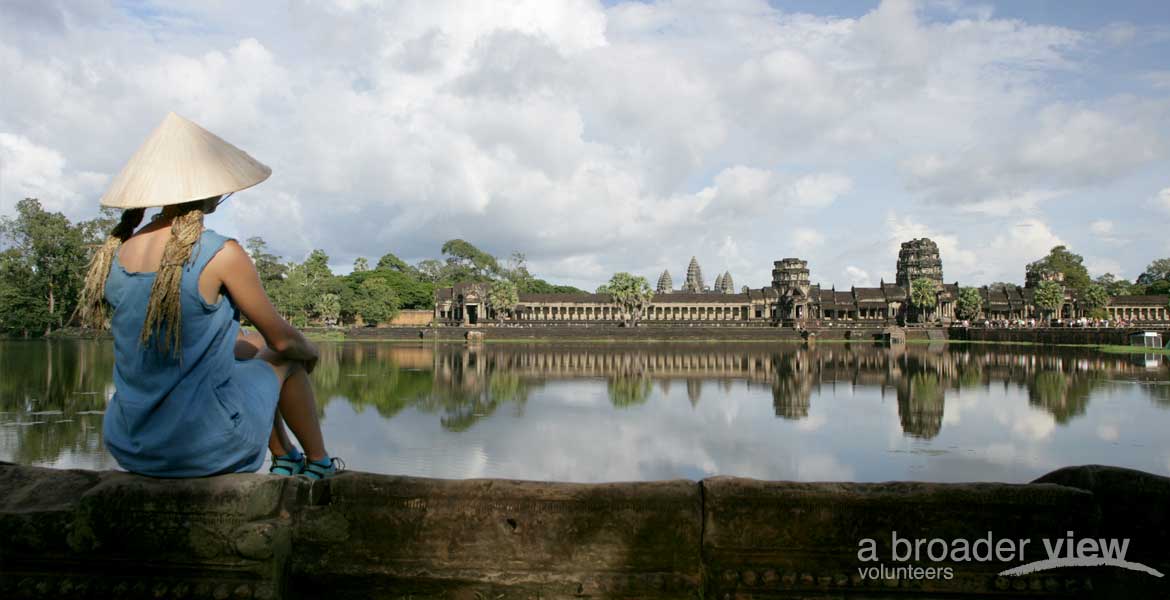 The culture of the Philippines is a combination of Asian and Spanish influence. The people are an ethnic mix of Malay, Chinese, Spanish, American, and Indian. Since the Spaniards dominated the Philippines for over 300 years, many of their traditions, and holidays originate from the Spaniards. Over 90% of the country is Christian and 80% of these are Catholics. Local feasts for patron saints are some of the popular catholic celebrations. Religion plays an important role in the lives of the Filipinos.
Filipino, also known as Tagalong, is the official national language in the Philippines with English considered as the country's unofficial one. Both English and Tagalong are taught in school starting in grade one. In addition, there are over 111 dialects spoken throughout the different regions of the country. Waray-Waray is the local dialect in northern Leyte, where are projects are located.
Hospitality is one of the Filipino characters that truly distinguish them from other Southeast Asian people. A visitor is treated as the most important person they have ever met and will be introduced to the best the family can offer - the best food, the best place in the table, the best things, and, if they have to stay overnight, the best room and beddings!
Our projects are located in the Visayans, on the Leyte Island, supporting the education of orphan and rural children from the surrounding areas. The poverty experienced in this area is not just a lack of money but also the inability to access basic needs, such as health care and health facilities, as well as basic quality education for all of its children.
Overview
Project length: From 1 week to 8 weeks
Arrival Airport: Tacloban (Code: TAC)
Work Schedule: Monday to Friday 8 hours per day
Requirements:Tourist Visa
Age Limits: Minimum 17yrs or older for solo travelers.
Minimum Age: 12 to 16 yrs if traveling with parent
Airlines: Philippines Air
Vaccinations: Typhoid and Hep A wwwnc.cdc.gov
Inclusions
Accommodation: Host Families
Meals: Breakfast and dinner daily
Arrival: Airport meet and greet by ABV Staff
Orientation: Project Overview and Orientation
Support: Pre-trip written guide, In-country ABV staff available 24/7
Departure: ABV Staff Escorted Airport Transfer
Not included:
Flights. Entry Visa. Departure taxes. Vaccinations. Local Transportation. Travel & Health Insurance. Laundry and Internet
Asia
Weeks
1
2
3
4
5
6
7
8
9
10
11
12
Philippines
875
990
1250
1250
1490
1490
1780
1780
-
-
-
-
A Broader View Volunteer (ABV)  allows every traveler to choose their own program start date. This means you can arrive on any flight, any day of the week. Since ABV program fees are 100% tax deductible* we encourage you to fund raise. ABV offers advice and assistance with flight planning, affordable travel insurance, as well as procuring a visa, if necessary. Our ABV staff is available to any your questions. Contact us by email, through the on-line chat feature on our website or call us toll free at 866-423-3258.
WHAT DO MY FEES PAY FOR?
Volunteer Registration Fee – ongoing support from ABV staff, program marketing costs, information pack, administration costs, ABV donation Fund, travel costs to inspect programs and communication costs with volunteers.
Volunteer Program Fee – ABV donation fund, airport pick-up, orientation, program supervision, accommodation and meals during volunteer program period, in-country 24/7 volunteer support and in-country administration costs. As a US Non-Profit Charity Organization all your fees are tax deductible and you can fundraise from our website to pay for the fees.