Tanzania boasts some of the most famous tourist attractions in East Africa. And when you're volunteering in Tanzania with A Broader View, you'll have time experience everything this wonderful country has to offer.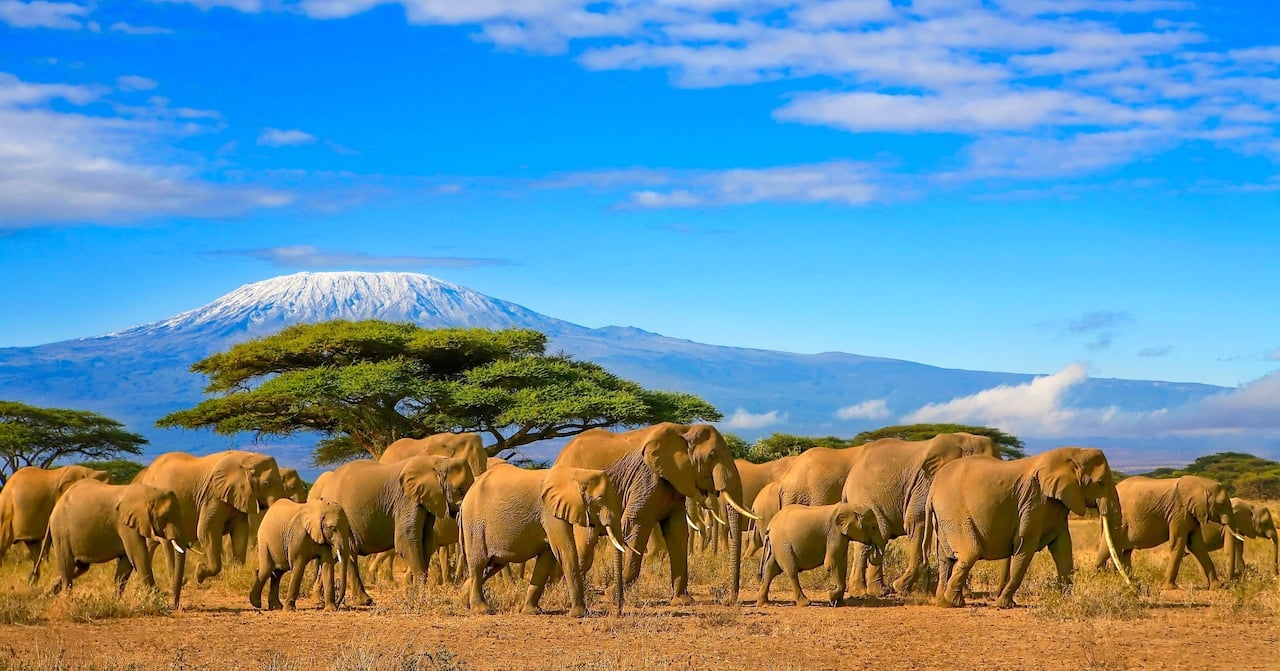 At A Broader View, we understand that our volunteers need a little time to themselves. That's why our volunteers have the weekends off—giving them time to explore. This much-needed "me" time allows our volunteers to stay at their best to make a bigger difference during the week.
The good news is that with so much to do in Tanzania, you'll never need to be bored. What's more, its rich variety of attractions ensures that there's something to do for everyone—from the wildest thrill seekers to the casual traveler.
Not sure what you should do during your time off in Tanzania? Check out the following list of ten things you don't want to miss while volunteering in Tanzania!
Climb Mount Kilimanjaro
The highest and most famous mountain in all of Africa can be found in Tanzania. That's right—Mount Kilimanjaro itself calls Tanzania home.
And when you volunteer with A Broader View, you can make time to see this world-renowned attraction for yourself. Whether you're an experienced climber or just starting out, you can take some time to see this nearly 5,500 meter mountain for yourself.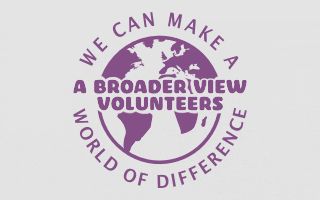 Volunteer Tanzania Arusha Colby Hollis Nursing Student 3rd Year
Mount Kilimanjaro has captured the imaginations of millions of travelers over the centuries, and now it's your time to find out why. Quite possibly the most famous attraction in all of East Africa, Mount Kilimanjaro is a must-visit for anyone looking to get the most out of their stay in Tanzania.
Not much of a mountain climber? Don't worry! Several great tourist shops and souvenirs can be found around the base of the mountain—letting you get that perfect postcard even if you don't make it all the way to the top.
Snorkel in Zanzibar
No stranger to famous tourist destinations, Tanzania is also home to Zanzibar. This beautiful ocean area is famed world over for its beautiful beaches and crystal clear water.
And while relaxing in Zanzibar is certainly an option, we think an even better one is to go snorkeling. Here, you'll be able to see some of the most interesting marine life in the area. What's more, the crystal clear water will give you a beautiful underwater view of the natural flora. A great way to relax after a long week's work, snorkeling in Zanzibar is great for volunteers of nearly any age.
We're sure that you'll never forget the beautiful underwater views and your time snorkeling in Zanzibar. The perfect place to get a one-of-a-kind selfie, Zanzibar should be on the list of any traveler looking to make the most of their volunteering experience.
Visit Freddie Mercury's Birthplace
But that's not all that Zanzibar has to offer. This beautiful location is home to the birthplace of one of the world's most famous musical artists.
Freddie Mercury.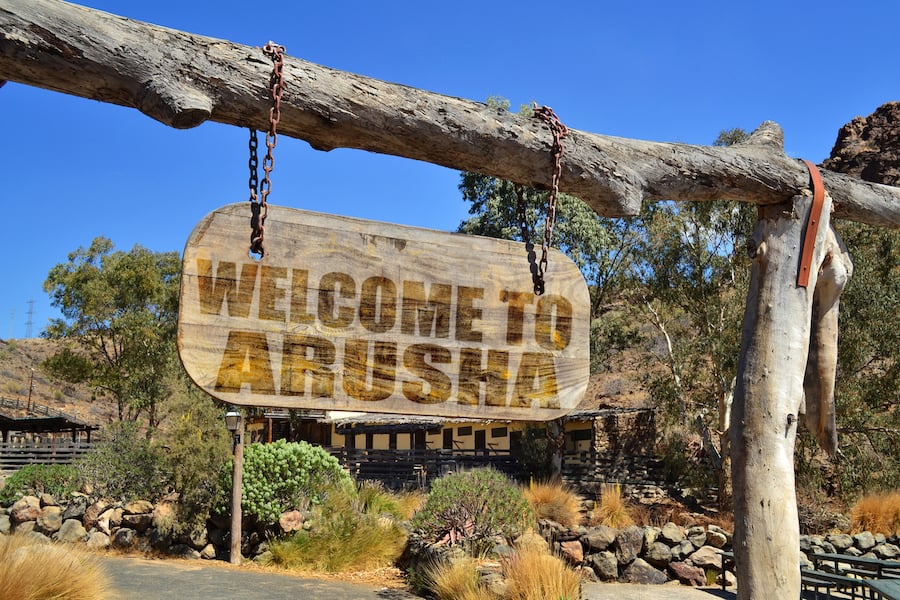 That's right—the world-renowned Queen singer was born in Zanzibar, and you can now see his birthplace-turned-museum. See where it all began by taking a tour of this world-changing home. See where the troubled journey of Freddie Mercury got started and relive the magic of the Queen experience.
With the release of Bohemian Rhapsody reigniting interest in Mercury's status as a lasting cultural icon, there's never been a better time to travel to his first home. You can be sure that your trip to his home in Zanzibar will win the awe and envy of all your friends and family.
What's more, it's an experience that you won't have anywhere else. With this in mind, make sure to stop off at this incredible national landmark during your stay in Tanzania. Remember, with all the free time you'll have while volunteering with A Broader View, you'll have plenty of time to see this incredible museum. So there's no excuse if you don't make it!
The Ngorongoro Crater
The Ngorongoro Crater is the largest inactive crater in the world—and part of a larger World Heritage Site. Named as one of the Seven Natural Wonders of Africa, this incredible crater formed around two to three million years ago when a previously-active volcano collapsed in on itself.
Now, the crater is home to some of the most beautiful and interesting wildlife in the region. Since the collapse of the former 19,000-foot-high volcano, the region has become an incredible wildlife reserve that anyone volunteering in Tanzania should take time to visit.
And if you're worried about potential volcanic eruptions—don't. This now-inactive crater has been out-of-business for almost three million years. Those wishing to see an active volcano will have to travel to the northeastern area of the country. Here, you can find two currently-active volcanos, but be careful. One of the volcanos, Doinyo Lengai, has erupted twice in the past fifteen years.
For those who want to keep things on the safer side, the Ngorongoro Crater proves to be one of the most beautiful sites in all of Tanzania.
See Lake Manyara
Another great site for those looking to reflect upon the nation's natural beauty is Lake Manyara. Like other places in Tanzania, here you'll find a diverse population of wildlife that's hard to find in other parts of the world.
Quite notably, you'll be put up-close-and-personal with a high pink flamingo population. These flamingos are joined by a wide variety of other fowl that add to the lake's natural beauty.
This Tanzanian paradise is the perfect place to stop and relax for a while. Take things slower surrounded by some of the most beautiful scenery and wildlife in the nation. This incredible vacation spot is perfect for those who are looking to relax after a week of volunteer work—and for those who want to connect with themselves in the natural African landscape.
For this reason, make sure to use your free time wisely and see Lake Manyara while volunteering with A Broader View in Tanzania!
Take a Trip to the Ngorongoro Conservation Area
If you take our advice and decide to check out the impressive Ngorongoro Crater, make sure you stick around a bit to see all that the Ngorongoro Conservation Area has to offer. This large, rural area contains diverse wildlife that will leave you breathless. In fact, many experts consider the Ngorongoro Conservation Area to be one of the most "authentic" wildlife areas in the world—meaning it's essentially unchanged by human hands. You'll want to see this world-renowned area for yourself!
What all can you expect to find in the Ngorongoro Conservation Area? Over 25,000 species call the region home, meaning you'll have your hands full with beautiful wildlife like you've never seen before! By taking a trip to this area, you'll be able to see incredible Masoi lions firsthand. Make sure to take your camera so that you can cherish your Ngorongoro memories forever!
Visit Serengeti National Park
What better way to enhance your volunteering experience than by visiting a UNESCO World Heritage Site? Serengeti National Park lays claim to some of the most expansive wildlife anywhere in the world. Founded in 1951, the park is home to one of the largest natural migrations on Earth, with several herds of various species making annual treks up to the location every year. The park is also home to the Big Five game (buffalo, elephants, leopards, lions, and rhinos), making it one of the best places to visit if you're in the mood for beautiful African wildlife.
With a trip to Serengeti National Park, you can add an exclamation mark to your Tanzania experience by giving yourself memories that will last a lifetime. This is one trip that you'll want to boast about to friends and family, and you can make it come true by volunteering with A Broader View today!
Tour Tarangire National Park
Tarangire National Park isn't the largest national park in Tanzania, but it's one you won't want to miss. With the second-highest concentration of wildlife after the Ngorongoro Conservation Area, this park is chock full of beautiful species such as African elephants, zebras, and a vast array of birds. Look out for tree-climbing lions and other exotic species in this scenic national park.
You'll want to keep a camera handy so that you can document the incredible scenery you'll witness at this world-renowned location. Tall baobab trees dot the yellow-green safari landscape. Get up close and personal with breathtaking African wilderness like you've never seen it before! A trip to Tarangire is the perfect way to spend your free time, especially if you have a taste for natural landscapes and beautiful animals.
Sight-See Dar es Salaam
Those volunteering in Tanzania would be remiss not to take a trip to Dar es Salaam, a port city on Tanzania's east coast that also happens to be the country's largest. With over four million citizens, the city is one of the largest in Africa and boasts some of the continent's most beautiful sights. Take your Tanzania experience to the next level with a trip to the country's greatest pride!
As Tanzania's biggest port, Dar es Salaam has a lot to offer both residents and tourists. The city boasts some of the most varied cuisines in the nation, with countless restaurants and vendors who are ready to show you the true taste of Tanzanian cuisine. Make sure to check out the local establishments and a fish market that just might be one of the best in the entire world. Traveling to nearby national parks and safaris is easy. Enjoy a day in the city proper or take a visit to surrounding areas to take your trip to the next level!
Dar es Salaam is a huge city with a down-to-earth atmosphere. This makes it the perfect place to visit while volunteering in Tanzania with A Broader View. Keep this perfect location on your bucket list as you start your Tanzania volunteering adventure!
Take a Tour of the Arusha Cultural Center
If you're in need of a great place to visit while volunteering in Tanzania, the Arusha Cultural Center should be at the top of your list.
Why?
Because when you volunteer with A Broader View in Tanzania, you'll have several programs in Arusha to choose from. This means that you don't have to travel far to see this great cultural center. Make your stay better with a quick trip to the Arusha Cultural Center to see some of the best that Tanzania has to offer.
This amazing center boasts some of the region's finest artwork. Perfect for those who are looking to get a better understanding of the Tanzanian cultural sphere, the Arusha Cultural Center also boasts incredible gift and coffee shops.
This clean museum and cultural center is the perfect place to beat the heat and relax for a few hours during the day. Not only that, you'll find some of the best artwork in the region here. So make sure to not miss out on the jaw-dropping beauty this cultural center has to offer. We're sure that you'll remember long after you've already returned home from volunteering with A Broader View!
The Bottom Line
Volunteering with A Broader View opens up a world of opportunities for your next African getaway. If you're looking to make a difference in the world while crossing some key items off your bucket list, it's time to join us by volunteering in Tanzania today. This amazing East African country has a lot to offer, so make sure you take advantage of its amazing sights and activities while you're there!
If you're ready to start your own Tanzania adventure, make sure to sign up with A Broader View today! We offer you the best chance to make a difference in the lives of local Tanzanians while enjoying some of the best wildlife and sights in the entire world. So don't wait! Volunteer today