Medical volunteering in Guatemala can be especially rewarding. But if you're hoping to make the most of your experience, it's best to come prepared.
Medical volunteering in Guatemala can be especially rewarding. But if you're hoping to make the most of your experience, it's best to come prepared.
At A Broader View, we offer comprehensive volunteering programs in Guatemala. Our programs are tailored to the strengths of our volunteers—and our medical volunteering option proves to be one of our most popular.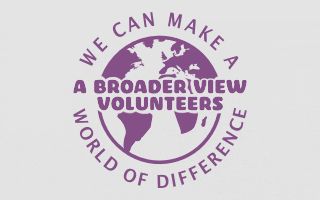 Volunteer Abroad Medical Group in Guatemala Texas A&M University Group Health Care Program
But we understand that you may have many questions before starting your volunteer experience. What will you be required to do? What daily schedule can you expect to follow?
Below, we'll walk you through everything you need to know about medical volunteering in Guatemala. If you're contemplating medical volunteering in Guatemala, use this guide to see how A Broader View can help you!
Why A Broader View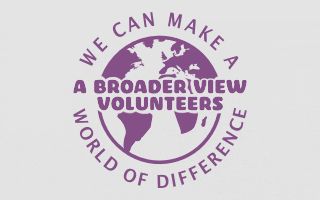 For starters, let's start with the most important question. Why should you choose A Broader View as your volunteering program?
Let us count the ways.
At A Broader View, we have a track record of putting your volunteers first. We work with all of our volunteers to ensure that they have the best-possible experience. And, of course, we also work to help you make a difference in the lives of those in need.
Below, consider the different factors that have allowed us to become one of the leading global volunteering non-profits.
Tailored Programs
We understand that everyone is born with different strengths. That's why we offer a variety of programs that are tailored to the many different skillsets of our volunteers.
From English education to medical volunteering, our programs allow you to put your skills to use.
But that's not the only way that we work to individualize our programs. Those who work in our medical volunteering program, for instance, will be able to work in ways that highlight their specialties.
Those pursuing pre-med or medical degrees, in particular, can enjoy wonderful opportunities to put their knowledge and experience to use.
Volunteers will mostly be working to provide various different therapy services to those in need. Those without a degree can enjoy the program, too. Your duties will be based off your experience—allowing you to help in any way possible.
Spanish Lessons
Are you looking to improve your Spanish proficiency? No matter your current level, our one-to-four-week Spanish language programs are designed to give you the communication skills you need!
Our lessons range from absolute beginner to advanced—giving you the tailored instruction you need to make real improvements. Our one-on-one lessons are designed to maximize your language instruction.
What's more, this full immersion program runs in conjunction with our medical volunteering program. This allows you to grow and develop both your language and practical skills while making a real difference in the community.
Caring Homestay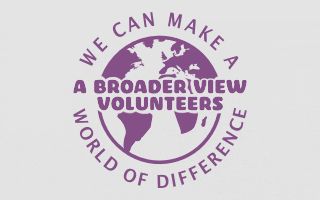 While volunteering with A Broader View, you never have to worry about the quality of your accommodations. We work with vetted homestay families to provide you a safe, comfortable experience during your stay in Guatemala.
Our homestay locations are close to your volunteering site—making it easy for you to commute from home to work. What's more, you'll live with a kind, caring middle-class family that will work to make sure that your needs are met.
This means that they'll provide three meals a day—often providing you with classic Western and local Guatemalan favorites.
Many of our volunteers have noted that their homestay families enriched their experiences. This caring family will ensure that your experience is smooth without any hiccups.
Just how close can you expect to get with your host family? It might interest you to know that some of our volunteers leave saying that they've made new life-long friends. We're sure that you, too, will leave thinking the same.
Who Should Apply?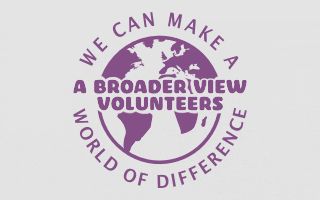 With this in mind, you may be wondering if you're the right fit for our medical volunteering in Guatemala program.
First, note that you don't have to have a medical background to be in the program—though this experience is certainly useful. Those with medical training, of course, are needed, so you can expect a tailored experience based on your education level.
Next, there are some positions that will require Spanish proficiency. Those who have to work closely with the patients may need to know Spanish in order to appropriately help them.
If you're not able to communicate in Spanish, don't worry. Many of our volunteers have found that they're able to get their points across with patients even without 100% Spanish fluency. By having an open mind and staying receptive to body language, you can be of assistance. And, of course, your duties will be tailored to your skill level, meaning that you don't have to worry about leaving your comfort zone.
Your First Day
So what will your typical day in Guatemala look like? The good news is that you can expect to have a pretty routine schedule—helping you better plan for your stay.
On your first day, you'll get an orientation from one of our experienced staff members. This will allow you to better understand what is needed to enjoy your stay here. In this orientation, you'll learn all the essential stuff that you need to make sure that your experience goes without major issues.
For instance, you'll learn basic necessities such as how to take a bus, as well as more specific project-related information, such as what your duties are and what you'll be expected to do.
During this time, you'll also meet your site director, giving you a better understanding of the duties you'll perform, as well as getting you acquainted with other volunteers.
Each day, you can expect to work two shifts—one in the morning and one in the afternoon. These will typically last anywhere from three-to-five hours.
Of course, the exact hours that you will work will depend on the program you're doing—and what your responsibilities are. However, on a typical day, you can expect to follow a schedule similar to the following:
7:30 AM – Eat breakfast with your homestay family
8:00 AM – Leave for your volunteering site
8:30 AM – 1:00 PM (13:00) – Volunteer
1:00 PM – 2:00 PM – Lunch break, to be enjoyed with your homestay family or out at a local restaurant
2:00 PM – 5:00 PM – Language lesson (for those in the immersion program) or afternoon volunteering shift
6:30 – 7:30 – Dinner with your homestay family
You'll also find that you have a curfew during the week and on the weekends. This curfew may differ depending on your homestay family.
Other than that, you'll be able to enjoy considerable time for yourself—giving you the freedom to explore the city and the surrounding areas. This will help make your stay in Guatemala even more rewarding. For those in the language program, it will also allow you to keep put your language skills to the test.
What Will You Do?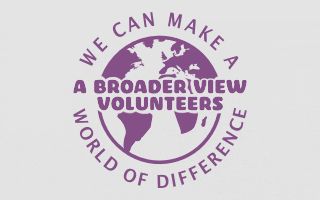 What can you be expected to do during your stay in the medical volunteering program?
As noted, this will largely depend on your abilities. Those with higher degrees and training can expect to do more hands-on work with patients, helping them through serious issues. Those will less education and training will largely work to assist more-skilled volunteers with the day-to-day tasks that need to get done.
Both of these volunteering opportunities are important to those in the community. Because many lack access to proper medical care, it's essential that medical volunteers work to treat as many patients as possible.
Through your work as a volunteer, you will assist in providing the much-needed care that the community needs.
Your work will be done with a local foundation that works to provide therapy services to those in need. This foundation provides a number of different services, including:
Speech Therapy
Occupational Therapy
Physiotherapy
Hydrotherapy
Special Education for Children and Adults
Patients are often those who have been disabled either at birth or through different accidents. Special education services also include those with conditions such as Down Syndrome and Autism.
Again, your actual role will depend on the needs of the volunteering site, as well as your skill and educational level. Opportunities include everything from providing therapy directly to patients to assisting practitioners as they do their daily work.
Why choose Guatemala as your place to do your medical volunteering? It's hard to narrow it down to just one reason.
Below, we'll show you some of the most important reasons why Guatemala should be at the top of your medical volunteering bucket list. What's more, we'll also note some considerations that you should make before arriving in the country.
The Population Is in Need
For many, it can be difficult to imagine the levels of poverty that currently exist in Guatemala. Much of the population lacks access to basic necessities, including adequate medical care.
That's why it's so important for medical volunteers to offer their expertise to those in this impoverished nation.
By choosing to volunteer in Guatemala with A Broader View, you can start to make a real difference to those in need.
Keep an Open Mind
That being said, however, you're going to have to keep an open mind. It can be a shock to witness the different conditions that are affecting those living in impoverished Guatemalan communities.
For this reason, you'll need to make sure that you're ready to tackle this challenge head on. Just know that by working with us at A Broader View, you'll be doing your part to restore hope to these afflicted communities.
Keep in mind, too, that you'll be providing much-needed medical care to those in need. For many, without the help of volunteers like you and the others at A Broader View, these services simply wouldn't be possible.
Great Experience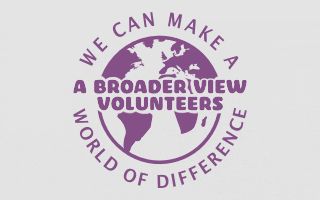 For those who are currently pursuing medical or other related degrees, medical volunteering in Guatemala can be a great opportunity to put your education and training into action.
Not only that, but you'll do so in a way that allows you to make as big of a difference as possible.
During your stay, you'll likely meet a number of patients who are suffering from a variety of medical issues. Because of this, you'll be able to use your medical knowledge in a real-world situation, all while working with others who can help provide adequate care. This offers great supplemental experience for anyone who is seeking a degree.
Personal Fulfillment
Finally, by doing this work in Guatemala, you'll be able to get a new level of personal fulfilment. It's one thing to start gaining experience to add to your resume. It's another to do so in a way that makes a difference for those in need.
Remember that without your help, many in this Guatemalan community wouldn't have access to the basics that we take for granted. With your help, you'll be able to help them get the much-needed care that will help boost their quality of lives.
The Bottom Line
With your help, A Broader View can continue its mission of restoring hope into these impoverished communities. We're excited for the opportunity to work with eager volunteers like you who are looking to make a difference.
That's why we work to make sure that your stay in Guatemala is one that you'll always treasure. With our homestay families and wonderful volunteer programs, you'll have access to the tools and resources you need to make your stay both safe and convenient.
We'll do our best to make sure that you have as smooth of an experience as possible. It's this same dedication that has allowed us to build a reputation for helping both those in need and our volunteers during their stay.
With this in mind, it's time to see how you can help us in our mission! We accept applications year round—so don't wait! Let's get started today!