If you want to travel around the world with a limited budget, the best option is volunteering abroad. Volunteering overseas will give you the chance of discovering new countries and cities with an inexpensive way. At first, it may seem complicated to arrange everything but actually, it is not. If you get in touch with an experienced and trustworthy company like Abroaderview, you don't think about it so much. As Abroaderview, we will be arranging everything like accommodation, volunteer job, etc. The only thing you have to decide is the destination and the duration of your vacation.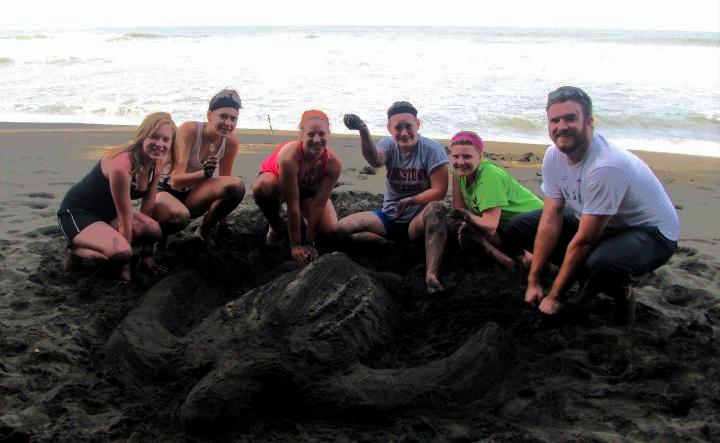 Volunteer programs can help you to discover more about yourself while discovering other cultures. Volunteering overseas will be a memorable and life-changing experience for you. Actually, it is not just about travelling, also about doing something meaningful for other people in the world. Working with people who need help will satisfy you emotionally and mentally. If this sounds good to you, it is time that you have to start searching for a volunteer program abroad.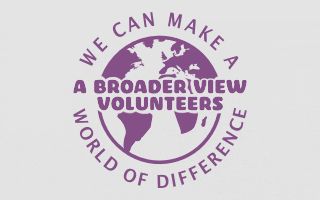 Volunteer Abroad Trips - A Broader View Volunteers
When you decide to volunteer abroad, the most exciting part is choosing the country and the city that you want to go. Also, it is important to find the most suitable program for you and as Abroaderview, we will be helping you during this process. There are many volunteer options all over the world from Peru to India, from Chile to Tanzania. So first you should make detailed research for all options and learn more about opportunities in different countries and cities. It may be a good idea to start with the countries you wonder most because volunteering abroad is a great way to travel and discover a country you want to see.
Volunteering overseas is an inexpensive way of travelling because you will be staying with a host family. You don't need to search for a hotel or a place for accommodation. As Abroaderview we work with trustworthy host families and we will try our best to make you feel comfortable during your stay. Also, our local coordinators and local staff will be helping you during your journey. All you need to pay is the volunteer program fee and it is really affordable. Just decide how many weeks you want to spend abroad and get in touch with us for more details.
To be able to help you to decide the most suitable country for you, we have listed 8 beautiful and popular countries for travellers who want to become a volunteer overseas. So, you can have a better idea about those countries and the opportunities in those places. When you decide the country, then it will be easier to pick a program. It can be a volunteer program in healthcare, education, etc. All you need to do is choosing a country and the duration of your vacation. So here are the best 8 volunteer vacation destinations we offer as Abroaderview. After reading this article, we hope you will have a more clear idea about the country you want to visit. Now, let's discover 8 beautiful countries that you can spend a great time on your days as a volunteer.
Volunteer Chile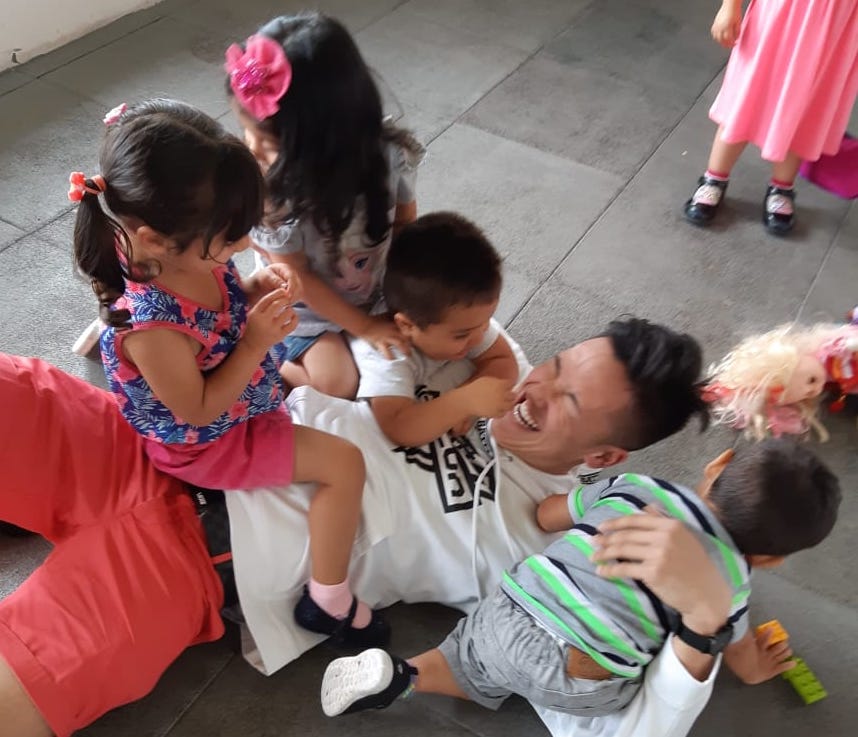 Chile is actually a country in a good situation when you compared with the many other South American countries. Their economy was not so bad in the previous years but they still need assistance because there is a huge gap developed between the rich and poor. This is why the poor part of the community really needs help.
Chile is a beautiful country with amazing nature. During your vacation in Chile, you can visit Andes, you can see glaciers and enjoy the Pacific coast at the same time. In your volunteer program, you will have time to discover all of those fabulous places. Especially on weekends, you will be all free to do sightseeing and hang around as a tourist. You can join sightseeing excursions and try water sports like rafting and surf. Also, you can join dance courses to learn salsa or if you already know you can join dance meetings and do salsa with the locals. It will be super fun.
Chile has many cultural towns and cities. Besides nature tours, you can enjoy spending time in the old cities, meeting with new people learn more about their culture. You can also improve your Spanish by talking with the locals. Furthermore, you can make new friends.
As Abroaderview, we have four different programs in a coastal city of Chile which is called La Serena. We usually work on orphanage and education services in Chile. You will feel great when you leave a positive effect on children's life. You can stay between one to eight weeks in Chile and it all depends on your decision. Once you go there you will need at least couple of weeks to discover the beauties of the country.
Volunteering in Cusco Peru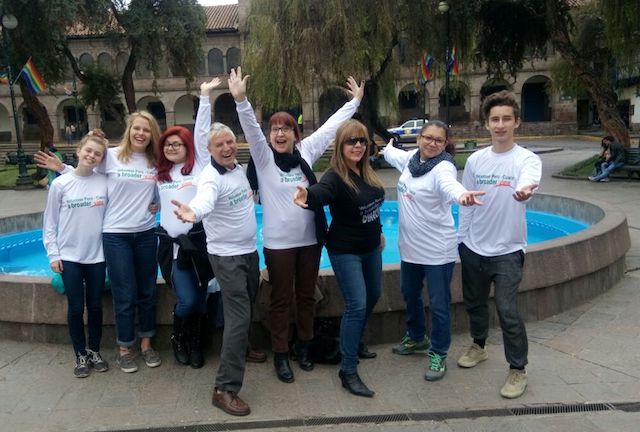 Peru is famous for its ancient surroundings like Macchu Pichu. Peru is located in South America and was the home of Incas. Therefore, the country has amazing historical roots and culture. It is a very touristic country and that is why also Peru is preferred by many volunteers. Because of tourism, Peru had some economic relief but still, there are many poor people in the country and they struggle to survive. Some children are living in the streets and they don't get proper education and healthcare services. As Abroaderview, we provide Medical volunteer programs, teaching gap year programs, premedical internships, volunteer opportunities in orphanages and day care centers. Also, you can combine those programs with Spanish immersion classes.
Most of the population started to move from rural areas to urban areas in the previous years and it created many challenges for the people living on both sides. That's why some communities really need help from outside. Being a volunteer and helping them will be a great idea. As Abroaderview, we have 7 programs in Peru Cusco. Cusco is a UNESCO World Heritage City and it is really beautiful. During your stay in Peru, You can also explore Andean peaks, Incan ruins and other beauties of Peru.
Gap Year Ecuador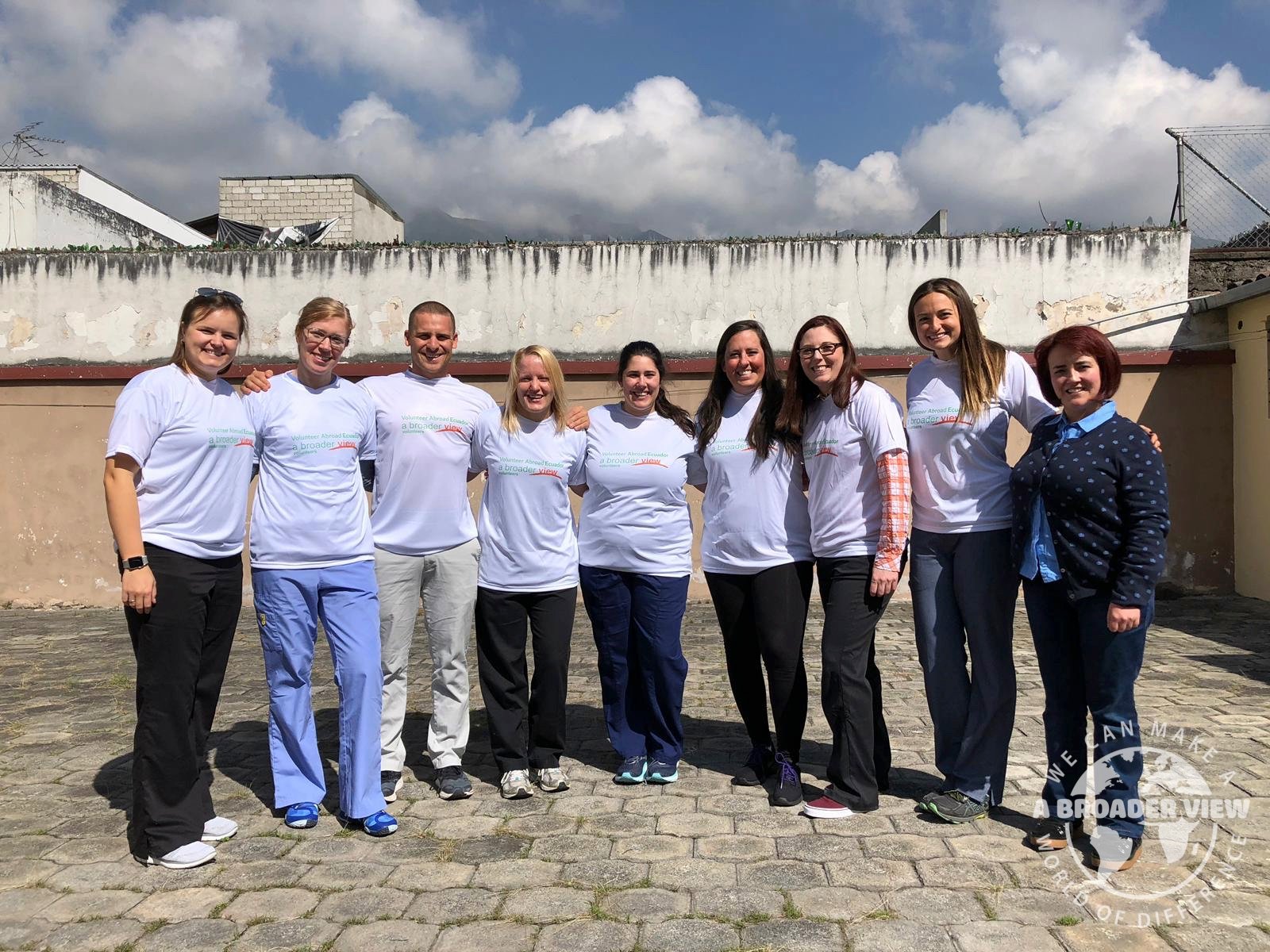 Volunteering in Ecuador is really affordable. Ecuador is one of the charming spots for travellers and volunteers. The country is famous for its volcanic lakes, Andes mountains, Amazon jungle and lovely beaches. Also, people in Ecuador are very friendly and hospitable. One of the other popular things about Ecuador is the Galapagos Islands. Galapagos Islands are really charming and one of the must seen places in the world. Just check out some pictures and videos about it then you will understand what we are talking about.
As Abroaderview, we have 25 different programs mainly in Quito and Galapagos Islands. By the way, keep in mind that if you are thinking of a volunteer vacation as a group of five people or more, we can arrange special programs for you. It can be teaching, in a medical sector or so. Just call us to get more information. Especially on Galapagos Islands, you can have a great time while helping to others. On weekends you will be all free to discover around and enjoy the georgeous nature. You can be sure that in Ecuador you will get in return for your volunteer works.
Volunteer in Honduras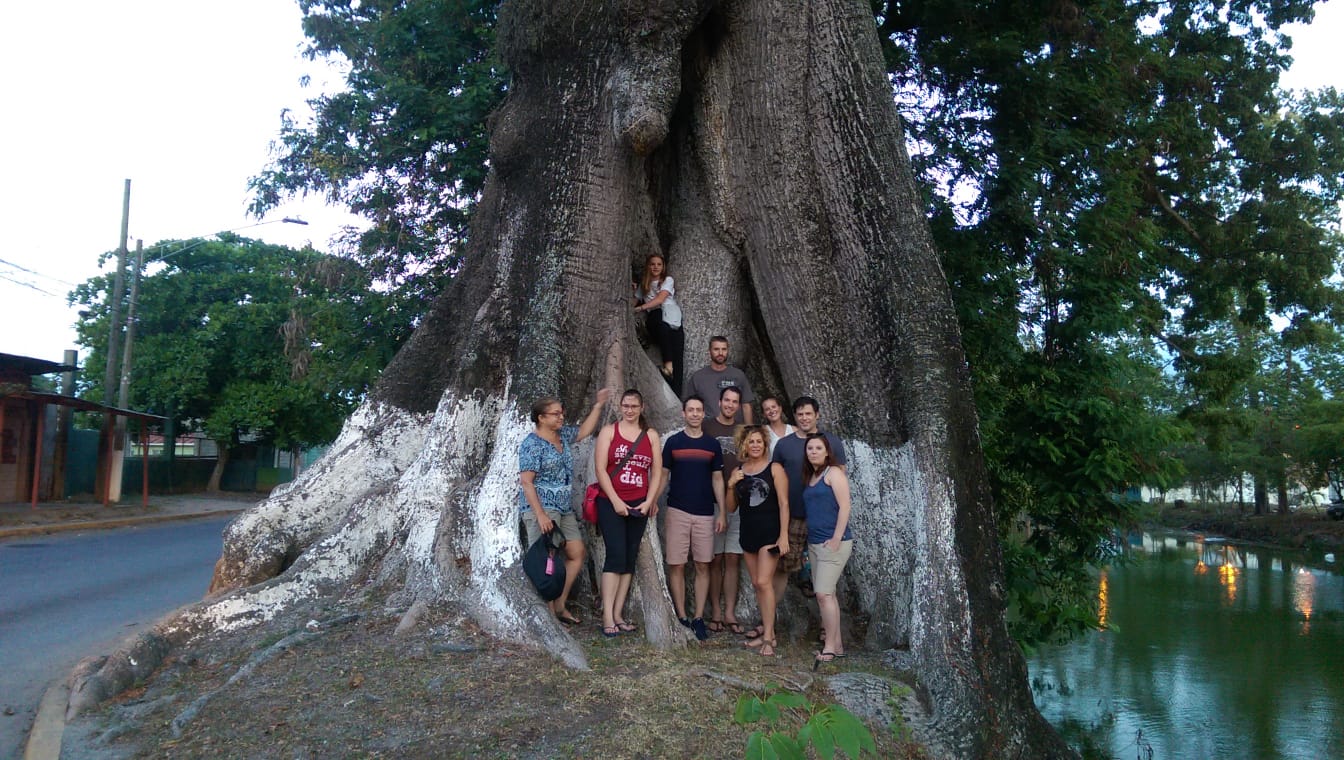 Honduras is located in Central America and it is a poor and small country. They will be happy to get any kind of help. It is a country developing very slowly and the gap between the poor and the rich is very high in Honduras. Therefore, poor communities would be happy to get services from you as a volunteer.
Honduras if a perfect place to get to know Latin America culture deeply. While staying with a host family, you can improve your Spanish and you can learn more about their culture at the same time. Also, it is a beautiful country with lots of forests and biodiversity. On your free time, you can spend a wonderful time in nature and you can enjoy a relaxing vacation.
As Abroaderview, we have 9 different volunteer programs located in La Ceiba Honduras. La Ceiba is a coastal city beautiful city. In the evening you can discover the city of La Ceiba and socialize with the local people. On weekends, you can go to see ancient ruins of Mayan Empire and do some eco-trips. If you like adventure, you can try the zip line or rafting. Honduras is a perfect place for nature lovers.
Adventure Travel Costa Rica
Costa Rica is one of the best volunteer destinations in the world. There are many beautiful destinations, waterfalls, animals, friendly people in Costa Rica. It is a magical country that you will certainly fall in love with. If you like jungles and wildlife than Costa Rica is a perfect choice for you. You will have chance to see monkeys, jaguars, frogs, toucans, crocodiles, etc. You can combine travelling with volunteering experience and it will be a life-changing experience. Also, volunteering in Costa Rica is really inexpensive and that is another reason why you should consider going to Costa Rica.
As Abroaderview, we have 19 different programs in Costa Rica mainly in two cities San Jose and Escazu. Besides the common volunteer programs in healthcare and education, there is an interesting program in Costa Rica which is called turtle programs. The sea turtle projects are based on the Pacific and Caribbean coastline. As a turtle volunteer, you will have an amazing experience in nature and it is certain that you will enjoy your time a lot. For more details about turtle programs and volunteering in Costa Rica, please contact us.
Mission Trip Tanzania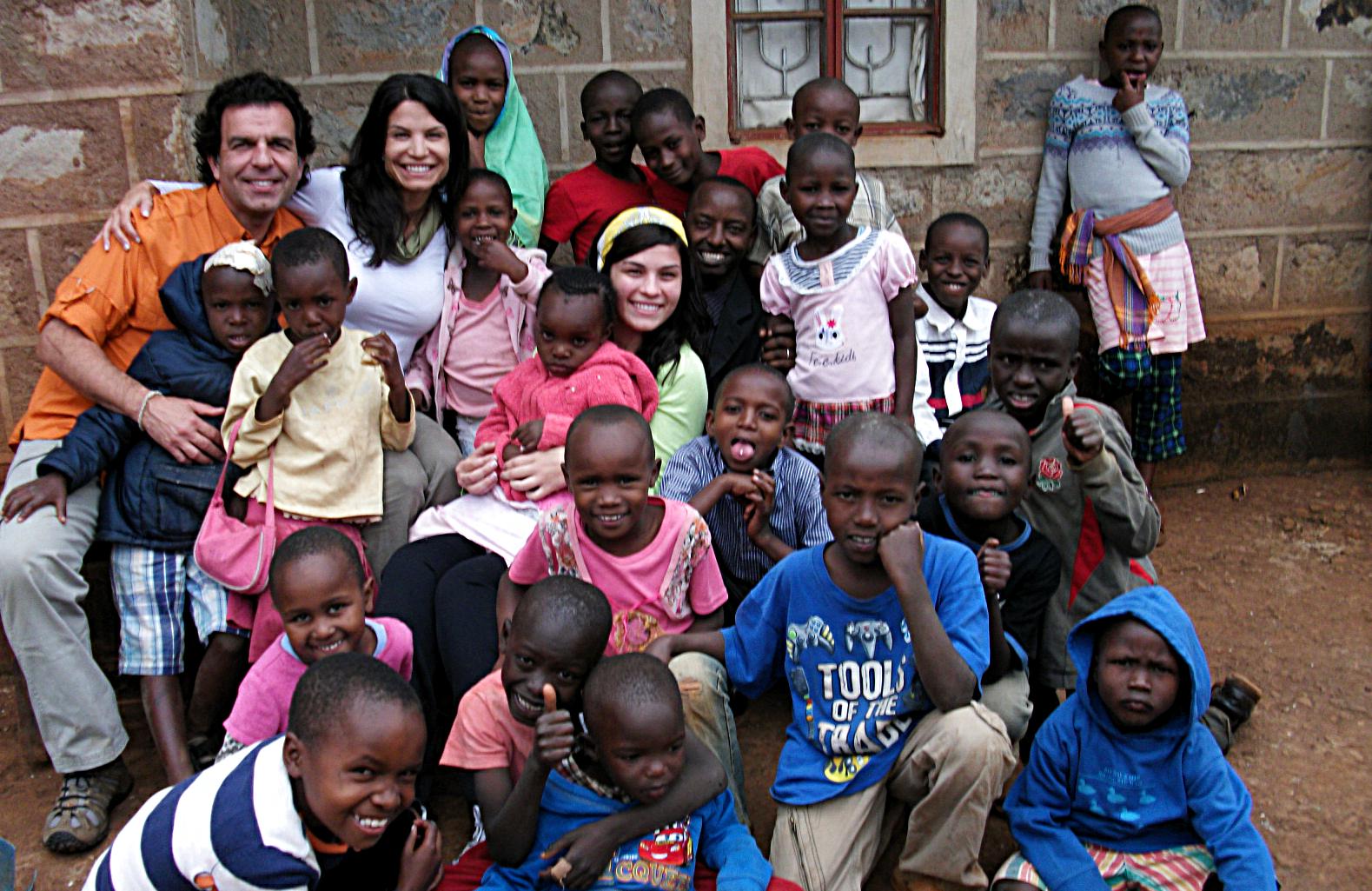 Tanzania is located in the East Africa and considered as a dangerous country in the world. The reason is the different lifestyle and diseases. However, if you want to travel to Tanzania and discover the country, going there with a volunteer program may be one of the safest ways. As Abroaderview, we have many experiences in the country and we know what to do to provide you a safe journey. Our programs mainly based in the city of Arusha in northern Tanzania. You can help families by working in schools, orphanages and medical centers.
While volunteering in Tanzania, you have many touristic activities that you can involve. Safari is a popular thing to do. Also, you can go to Zanzibar to discover amazing beaches and to swim in a crystal clear sea. Furthermore, there are many wildlife parks including Ngorongoro Crater, Serengeti National Park and Mikumi National Park. Volunteering in Tanzania and travelling around the country will be a unique and memorable experience for sure.
Medical Mission Trip Kenya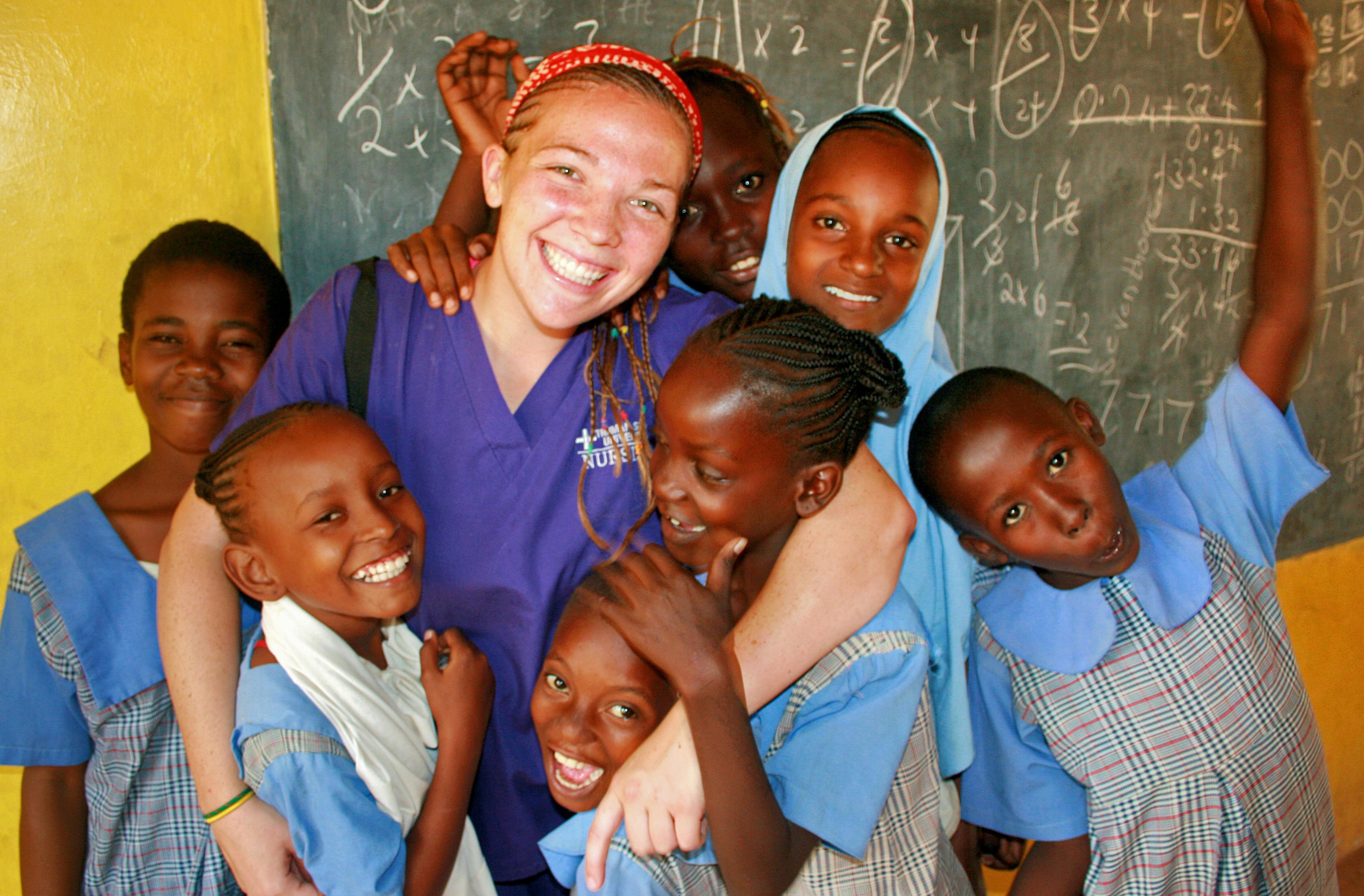 Most of the people go to Kenya for Safari and beaches. However, it is possible to help people and little children in Kenya while travelling around the country. Besides, exploring Africa's best beaches and wildlife in Kenya, you can also touch people's life and have a meaningful journey.
Aids is a huge problem in Kenya. There are millions of people infected. Therefore many children are left orphaned. They really need international help on that issue. At least for some weeks, you can help them. Of course, you should also be careful about your own health and do proper vaccinations like yellow fever, malaria, hepatitis A and typhoid. Then, you will be safe. If you would like to learn more details about volunteering in Kenya just reach us.
Conservation Trip India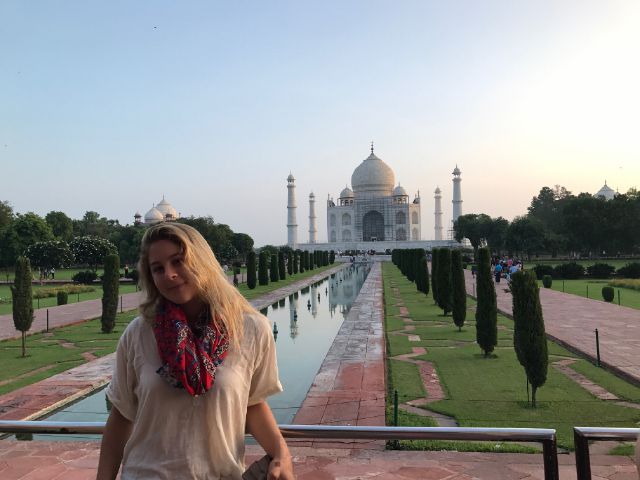 India is one of the earliest civilizations in the world. Therefore, there are many things to discover in this country. Also, it has a beautifully diverse nature. You can visit Himalayas covered with snow, you can go to the amazing beaches of Goa, you can hang around forests, etc. There are many things to do. Also, the country has a very rich culture. Visit temples, and go for some spiritual journeys. India offers many facilities for your self improvement.
English is commonly used so you won't have problems with communication in India. You can meet new people easily and learn more about their culture and lifestyle. Apart from volunteer jobs in school, hospitals, etc. animal volunteering is very popular in india. For example, you can spend a great time in elephant sanctuaries. It will be a great and unique experience. To learn more about Abroaderview's volunteer programs in India, just call us and we will be here to answer all of your questions and to plan the best volunteer vacation for you.