Are you willing to develop your most altruistic and supportive side and carry out some activity to help those who need it most? Do you want to participate in an international volunteer program, but do not know which destination to choose? Then, why not in India?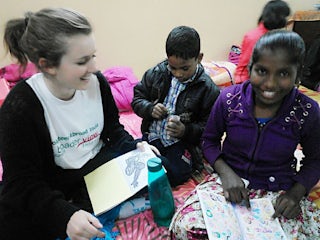 Are you willing to develop your most altruistic and supportive side and carry out some activity to help those who need it most? Do you want to participate in an international volunteer program, but do not know which destination to choose? Then, why not in India?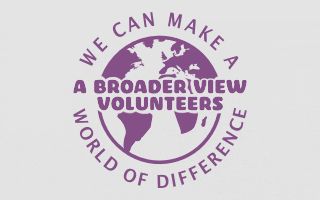 Volunteer India Jaipur Review Arlete Rodrigues Nursing Program
It is a surprising country with a rich culture, full of contrasts. Although it is a country that is growing a lot economically, the fact is that half of the population lives in a situation of extreme poverty and inequality. A destiny to help grow and without doubt, that will help you grow.
The role of the volunteers who go to India is to dedicate their time and experience to helps people moving forward. Do you dare to live a unique experience dedicating yourself to others? We explain how you can do it.
What to do as a volunteer in India and where to look for information
In other posts of this blog we talked about how important it is that the volunteer program you choose matches your skills, concerns, and values while Volunteering in India In India you can find volunteers in several fields, among which the following three stand out:
Social work: With the most disadvantaged communities such as orphaned children, people with serious illnesses, the caste dalit or untouchables ...
Education: Teaching languages, mathematics, history ... to disadvantaged groups
Conservation of the environment: With the aim of conserving and protecting the environment you can participate in projects of animal care, ecotourism, impact studies, environmental signage ...
One of the most recognized NGOs working in India is A Broader View Volunteers. The project of Oliver & Sarah Ehlers exists as a US Non-Profit Charity since 2007. The work that is carried out aims to improve the living conditions of the most disadvantaged groups in Jaipur and Udaipur.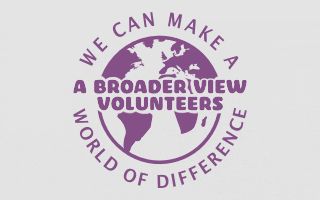 We are headquartered in Jaipur and in recent years have expanded their field of action to other areas as Udaipur. We work on aspects such as education, health, animal rescue, and housing and help children, women and people with disabilities.
In our website, you will find the contact information volunteers[@]abroaderview.org, so that you can talk to us and manage the volunteer program you want to carry out. In addition, it also has a chat online where you can contact our reps who can answer all your questions.
In fact, this is one of the useful websites that is based on the experience of the volunteers and that serves to motivate other people to carry out international volunteering or to collaborate supporting different causes of solidarity. In addition, you will know in the first person the testimony of other people who have traveled as volunteers to India. Volunteer Reviews
What if I want to give help from America or Europe?
Although living an international volunteer experience is very stimulating and rewarding, it is often impossible for us to travel. However, that's not the reason you cannot collaborate!
On the contrary, from here you can also do many things to help the people of India, in this case. To begin, you can become a member of our NGO with programs in India. Our organization whose profits are used for projects that help women or children in the country. An example: the clothing collection Veraluna of Oxfam Intermón, made by artisans and craftsmen of the country and that has been four seasons. Think of it when it comes to giving yourself a treat, make a gift or renew the wardrobe, they have very nice and original things!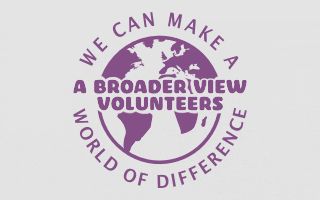 Another option is to sponsor a boy or girl from India. You can do it through our website, it tells you in the web pages all the steps you have to take.
And you can also follow us in all our social media channels and like, share and comment on the posts, that is a big volunteer option we are always in need from our volunteers Social Media Page
As you can see, you can contribute your bit in very different ways, but with the same result: help those who need it most and make your day to day a little better by feeding, at the same time, your motivation to help.
Things To Prepare When Going In India
India is, without a doubt, one of the most attractive destinations when thinking about a trip to exotic lands. Everything catches our attention; cultural differences catch us from the moment we arrive. That is why we have to go with an open mind and be prepared for new experiences: new flavors, new aromas, new beliefs.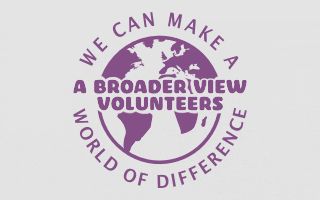 Many people prefer to reach destinations without knowing anything to be surprised. If you travel to India, this may not be the best option. The ideal is to get as informed as possible and know the culture of the country thoroughly. Therefore, if you are thinking of traveling to India, here are some tips to keep in mind:
1. It's easy to get lost: download Maps Me!
In India, each city is different. From north to south, east to west, you will know completely different realities. Therefore, it is important that you have a previous idea of what your next destination will be like. Search the Internet, check the destinations in India that you cannot miss and read what is said of those places you want to go to. Download the Maps Me App to have the appropriate maps at hand and not waste time hanging around. We also recommend reading blogs, chatting forums such as Tripadvisor or chatting with other volunteers you meet along the way and ask for their advice. Your tips are going to be the most reliable!
2. You are going to eat spicy: attentive to that!
Not only is it important to learn about the place you are going to travel to, but also to know in depth the traditions of the country. They will tell you many times that Indian cuisine is delicious. We do not question it, but be careful! In India, food can seem very spicy and, although one gets used to it, at the beginning it is not easy.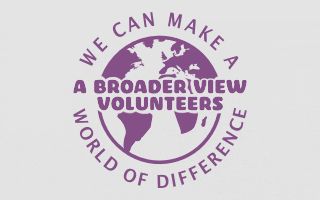 The "Not spicy, please" (not spicy, please) can be converted into your header phrase. Be careful also with the places you choose to eat: if you do not trust the state of food, look for another. You do not want to ruin your trip.
In this case, we recommend that you do not abuse the fried and spicy food (more if you are not used to it), drink bottled water and avoid raw vegetables. If after all the precautions the intestinal pain appears, get rid of the doubt and visit a doctor.
In large cities such as Delhi or Mumbai, there are hospitals perfectly equipped to receive foreigners. Of course: always travel with medical insurance. Many times we think that we will not be useful, but better not take a chance.
3. You will not always be able to dress as you want
In India, the temples are one of the most popular tourist attractions, but do not forget to respect the local traditions at all times: before entering the temples, leave your shoes outside, never enter with short or muscular shorts because consider as an offense. Do not forget that in India you are a visitor. You are a volunteer and the rules of the game are different.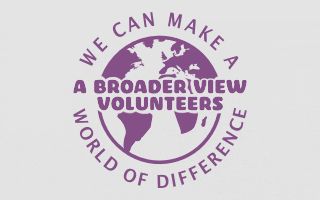 In some temples, such as Dargarh and Gurudwara, the demands are even greater: they ask you to cover your head and shoulders. Always carry a handkerchief in your backpack or, if you are lucky, you will find a handkerchief vendor at the door of the temple and it will save your day. The ojotas only take them to the beach. In general, to walk the streets of India it is better to do it with shoes, you will feel more comfortable.
4. The cheapest and easiest way to travel around the country
Right now, you should have doubts about whether to travel by train and prefer a private driver. The reality is that the price difference is abysmal and given the poor conditions of the routes, a taxi ride can take a long time. The advantage of the train is that one can choose night trips and in passing you save the hotel night and the day lost with transfers.
If the budget allows you, travel first class to be more comfortable and rest during the night. If you want to book your ticket in advance, you can do it from the Indian Railway. To cover longer distances, such as from New Delhi to Mumbai, you may prefer internal flights. You can get tickets for only $ 35 and you'll save a lot of time.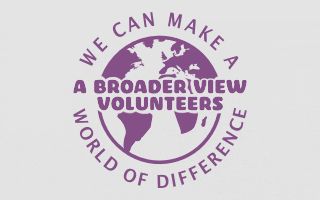 If you prefer less crowded means of transport, Delhi and other cities have prepaid radio taxis services, such as Easycabs or Uber; They are more expensive than normal, but safer, with trusted drivers. Prices are around 23 rupees per kilometer. If you enjoy riding in Tuk Tuk, we recommend you to share the trip to make it more economical. They usually have fixed prices (5, 10 or 20 rupees). There are some that always make the same route (as if they were urban buses) and others that change the way depending on the clients.
5. Do not obsess about cleanliness
If you are obsessive about cleanliness, India can become a great challenge. Get used to the fact that you are not in your home or office. In case of any intestinal emergency, we suggest you always carry a roll of toilet paper in your backpack. There is nothing worse than being in a bathroom and seeing that the paper is absent!
If you stop at a hostel, pay attention to the sheets and pillows, stains and fleas are usually common. A good way to avoid this is to travel with your sleeping bag or if you have space in your suitcase, with your own sheets.
6. Take a book: you will have a lot of free time
India is a great destination and you have to be willing to enjoy it. Many times, moving in India can be very tiring and even overwhelming. Reach a new place, bargain, find an acceptable place to eat, choose the best means of public transport.
In addition, in India the distances are long: for example, from New Delhi to Mumbai the train journey can take 15 hours. and by bus 36 hours! Take a good book to pass the time, especially if you choose the night journey and you cannot stick an eye.
To travel quieter and not exhaust yourself with so much transfer, it is best that you choose a few points on the map to visit and make the most of it. If you are bored by tourist itineraries, feel free to explore, and if at an unexpected stop you feel comfortable and at ease, improvise and stay a few more days, it will be worth it! Traveling to India deserves to travel at a slow pace: enjoy the journey, be very observant and live the moment.
Finally..
Keep in mind that your first mission here is volunteering. India might have some great spots to enjoy, however, you should not forget your duty. So, are you ready?
Check our Program page at Volunteer in India