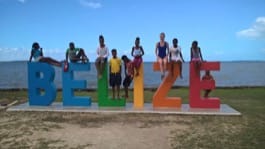 I just wanted to thank everyone for this incredible experience. I will never forget the love that I was shown this week it was unforgettable. This volunteer trip has confirmed my passion for working with kids and helping others. This was not a one week program for me, I am going to forever hold the kids in my heart and hopefully come back in the near future and if not help from afar.
Read more: Volunteer Review Grace McCormic Belize Orphanage Dayton University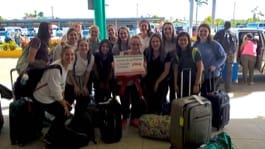 I will be forever changed by this program. I will forever understand the blessings in my life. And act upon those situations that people are in where they are in fortunate than I. I honestly feel that my world has change.
Read more: Volunteer Review Erika Brown Belize Orphanage Program Dyton University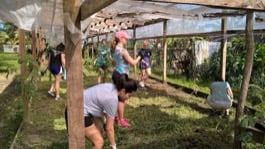 This was an incredible experience. I can only hope that I have helped these kids and the workers as much as they have helped me. Everyone have been loving and kind and I care for them all.
Read more: Review Volunteer Marisa Napoli Belize Orphanage - University of Dayton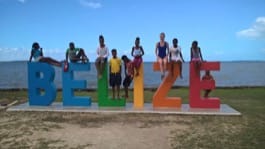 Being an international volunteer is life changing. Immersing yourself in another culture and being present to the stories and needs of the people there is priceless.
GO, GO, GO!
Read more: Volunteer Review Emily Freyberger Belize orphanage program Dayton University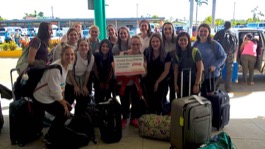 Before coming on this trip I did some reading about people like me that participate in trips like this – come for a week and then go back to their ordinary lives. I didn't want to enter this week with the mindset that I was going to be the one creating change. I wanted to welcome change from the children. I have been amazed by my experienced in Belize – one that is so rare an experience. I have been so overwhelmed by the love and care extended to me on my short stat.
Read more: Review Volunteer Christina Sinak Belize orphanage program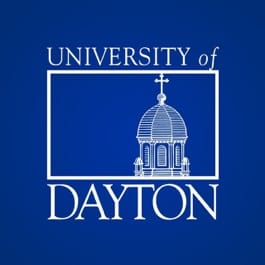 The orphanage is such an amazing wonderful place to volunteer at. It's going to be very tough leaving, really it has a place in my heart. These kids are truly awesome and have so much love to give.
Read more: Review Volunteers Gina Hurst Belize Orphanage program University of Dayton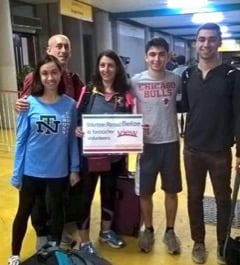 Going over the Christmas/new year's holidays was a little difficult because we couldn't take small trips with the kids, but the kids are delightful and so much fun to be with. We will miss all of them and the wonderful staff at the orphanage.
Read more: Review Volunteer Art Gunther Belize orphanage care Program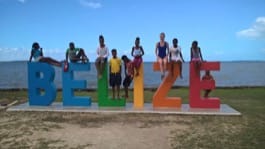 I would repeat this experience trip again in a heartbeat. I feel my soul has been cleansed and my faith in humanity restored. Every mission I go on I find myself repeated that I am the one who is change they have given me more than I ever imagined. THANK YOU!
Read more: Volunteer review Christa White Belize orphanage program Dayton University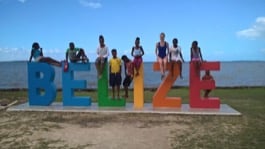 I really enjoyed my time in the program. Being able to spend time with the children, other ABV volunteers and staff was a life changing experience. I made many new friends and incredible memories here. I will be taking home priceless memories and a greater appreciation for the culture of Belize. I will miss the kids and I feel I am leaving a piece of my heart here in Belize. I look forward to coming back if I can to visit again.
Read more: Review Volunteer Ardyn Elmore in Belize at the Orphanage program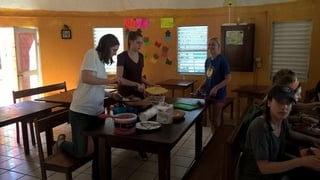 came here as a leader of a university immersion profgram and have been delighted and impressed with this program and the impact it has on me and my students. It has been wonderful to interact and get to know the kids and staff here and to experience the beauty of Belize.
Read more: Review VolunteerJessica Peek Belize orphanage program Univ. of Dayton.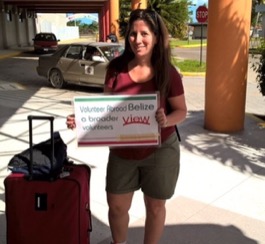 Volunteer Review Stephanie Shields in Belize Orphanage Program
Read more: Volunteer Stephanie Shields Review in Belize Orphanage Program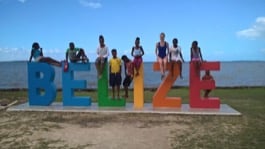 Review Volunteer Gabe Elmore in Belize at the Orphanage program
-
5.0

out of

5

based on

148

reviews
I am 17 years old and I live in Smithers, British Columba Canada. In school I am currently working on grade 11. I work at motorcycle/chainsaw shop do wild land firefighting and race motocross during the summer. I herd about ABV through my sister who also talk me into going. We chose Belize location because of feedback from friends who had previously been to Belize orphanage has been a great experience getting to know all of the kids as well as all the other volunteers. My work consisted mostly of cleaning, organizing, painting and fixing stuff. It's great because whatever skills you already have, they will be able to use in some way. I will definitely consider coming again, only next time I hope to bring a few friends along. The accommodations have been good, the staff is fun and never boring to work with, and most of the kids seem to be well behaved.
Read more: Review Volunteer Gabe Elmore in Belize at the Orphanage program