Have you ever thought about traveling internationally? Many people think about going to places like France or Rome or Germany, but far too many of them never actually get there. Instead, they think and dream about those amazing experiences and then never actually act on them. Well, traveling to another country is an amazing experience for a multitude of different reasons. Sure, you can have a great time and explore a completely new culture, but it's definitely about more than that. You can find a whole lot of amazing opportunities by traveling somewhere new, and we're going to talk about the three best ones.
Personal Growth
One of the best things about traveling is that you have the opportunity for personal growth. You'll be able to learn more about yourself through the process of international travel, no matter what you actually do when you get there. That's because just the experience of getting out of your comfort zone is an amazing one. You can have the opportunity to recognize entirely new cultures that you've never seen before. You have the opportunity to experience new things that you never would have had the opportunity to even know about before.
Other Best Gap Years:
Even more, you have the opportunity to learn about yourself. You can learn the things that you are good at and the areas where you might need a little more work. If you do your international travel through volunteer work you'll also have the opportunity to change and improve yourself through the process of helping those who have fewer advantages than you. This type of experience can be humbling and it can dramatically change your view of the world and your place within it as well.
You are a unique individual, but everyone can learn a lot about themselves and start to feel truly inspired by giving back to others. It can turn you into an even better person and help you create the persona that you've always wanted. You can be the type of person who gives back and cares for others, even if you've never given a thought to it before. And if you have, this is the perfect opportunity to get a great experience for yourself and to make sure that you're doing something that will definitely always be remembered for someone who just can't do it on their own. It's going to be an amazing opportunity.
Professional Development
It's not just personally that you can grow, but professionally as well. If you have the opportunity to get hands-on about your experience and your education you're automatically going to learn a great deal more than you would any other way. Book learning can teach you many things, but there's just no comparison for actually getting your hands dirty helping others and getting involved. Even if you're traveling for fun you'll be able to see how others live and how their cultures are different from your own. This can change your outlook on the world and the way that you see potential changes throughout your work life.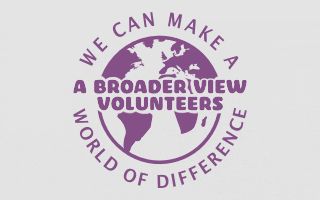 Volunteer India Jaipur Review Gabriela Laverde - Dahlia Cohn Orphanage Teaching Program
If you're volunteering on your travels you'll have even more opportunities for professional development. You'll be able to actually work within a specific field, giving you experience that you can use on your resume later. You'll also be able to see different ways that you can apply the skills that you have and these things are going to make a huge difference in the way that you work later on. You'll be able to gain new skills simply by working with new people as well, who can help you now and maybe even in the future, depending on the type of connections you make.
Knowing Who You Are
It's not just about personal growth. It's also about understanding the things that matter to you and finding that level of passion is something that you can definitely do through international travel. Because you'll be immersing yourself in new cultures and you'll be trying out entirely new things it's possible for you to find something that means a great deal to you. Finding passion in your life will allow you to understand your own hopes and dreams and will set you on the path to achieving those.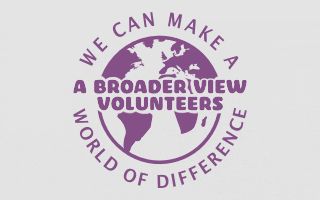 Volunteer Costa Rica Pacific Coast Review Nicole & Marissa Sea Turtles Conservation Program
What's even better about this is you can find a passion for helping others. You can find a passion that will allow you to continue to give back and to encourage others to give back as well. You'll even have the opportunity to create your own semblance of a work-life balance and something that gives your life meaning outside of your work. All of these things happen when you're volunteering and even if you're just traveling and seeing what other parts of the world are like. There's no reason for you to miss out on some of the most amazing experiences when you could be finding more about yourself there.
Should I Go?
You should absolutely go on an international trip. Whether you start out with a short trip to one of the popular tourist areas you've heard about or you jump right into a volunteer trip to a country where you can do the most good, you're definitely going to have the experience of a lifetime. That's what it's all about, right? You want to enjoy yourself and try new things, and that's definitely not something that anyone at A Broader View Volunteers will tell you is negative. In fact, it's one of the best parts of the experience.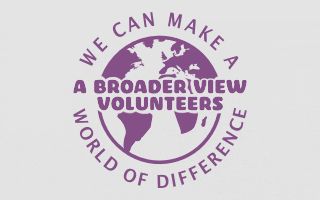 Volunteer Ecuador Quito Dawn Lao 4 weeks Premed program
We know that you're going to get a great deal out of volunteering as well though. We know that the opportunity to give back to others is going to become a motivating factor that makes you even more likely to travel again in the future. That's because you'll have the opportunity to see just what a little bit of effort and care on your part can do to help those around you. And that feeling is one that you want to keep repeating over and over again.
The only question you'll need to ask is just where you're going to travel to, because there are so many great places that you can visit and make a difference. Even better, you can get involved in all different types of projects, so if you're interested in working with orphans and at risk youth there are programs all over the world for that. If you want to help with animal conservation and environmental health there are plenty of programs for that. It doesn't matter where your interests lie, there are ways that you can give back to the world around you in huge ways with something you care about.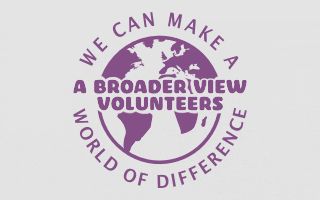 Review Volunteer Devyn Edelstein Belize Orphanage
Where to Go
A Broader View Volunteers we actually have 27 different countries that you can visit to provide help. With all of those different countries and the over 20 different programs available, we have a select few that seem to be the most popular amongst our volunteers. With these programs, you'll be able to help a wide range of people and you'll be able to make a huge difference in the country as a whole. It's all about what type of work you'd like to provide.
You can get side jobs, random jobs or you can take on a full-time job. There are so many different opportunities and options that it's going to be entirely up to you. And all you need to do is make sure that you put away a little bit of something as you go along. You're going to be more than happy with the results and the fact that you can go to college with less of that debt.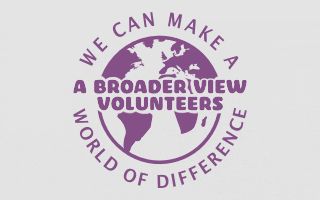 Video review Volunteer Madison Siegfried Bulenga Uganda orphanage program
Peru Cusco
This beautiful part of the country is currently struggling in a number of different ways. You'll find millions living below the poverty line with over half struggling just to survive and nearly a third in what's considered extreme poverty. This means that the people in this region can benefit greatly from anyone who cares enough to help them. Whether it's helping the children who need basic care, education, and health or helping the adults through senior care and women's empowerment. There are plenty of programs also for teachers, medical professionals, and therapists to make a huge difference in the lives of everyone within the country.
Ecuador Quito
There are a total of 25 different programs available in Ecuador, though those extend beyond Quito and to the Galapagos Islands as well. You'll find a large number of people living below the poverty line, millions in fact, and an alarming number of those are actually children. This means that there are far too many in need of education, resources and more. Childcare, help in the orphanages and medical care are extremely important in these regions. Helping at-risk youth is another area where volunteers can make a very big difference for the people within this region. And there's still plenty of amazing experiences to have for yourself as well.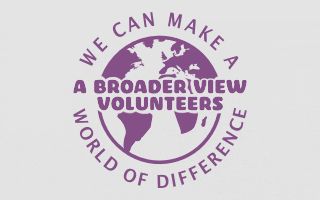 Volunteer Review Peru Cusco Cameron, Hyrum and Andrew Worth Orphanage Program
Costa Rica
When most think of Costa Rica they definitely don't think of the millions of people who are struggling daily. They don't think about the needs for help in the orphanages and for the elderly or about the extreme need for healthcare support. There are plenty of different environmental programs to get involved in this region as well. Sloths, turtles and other animals need a great deal of help and this is a type of program that many can get really interested in.
Kenya Nairobi
Kenya is one country that can use a whole lot of help when it comes to their healthcare. They have been hit extremely hard by the AIDS epidemic and, as a result, there's a great deal of need in this poverty-stricken country. There are millions affected by the disease, millions who have actually been infected and many more who have been orphaned or sucked into poverty as a result of it. There are millions of children in the slums and aging individuals who are unable to manage their own community. It results in a need for medical professionals and those who will care about the elderly and the young alike.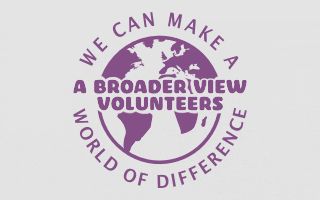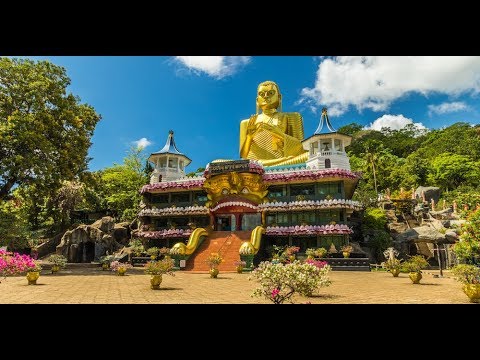 Volunteer Abroad Sri Lanka Social and Conservation Programs
Tanzania Arusha
Here you're going to find opportunities to get involved with environmental programs. There are also plenty of opportunities with healthcare-related fields including maternity clinics, regional hospitals, and HIV awareness programs. Children are in need of care through orphanages and education and there are plenty of other areas where teens, families and other groups can make a huge difference for the people of this amazing country. You'll still have plenty of opportunities to explore some of the other areas of this unique country for yourself as well.
Nepal Kathmandu
There are a number of volunteer programs available throughout Nepal include a peace corps for teens, medical programs for general medicine, dental and social welfare and a whole lot more. What's even more unique is that those who do participate in these programs throughout Nepal will also have the opportunity to get involved with various other fun activities, like hiking, mountain biking and more. There are plenty of wildlife regions to explore and to help with wildlife conservation programs. And those who get involved will definitely be helping a large range of people throughout the country.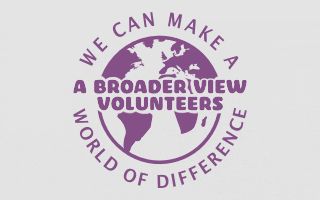 Volunteer Peru Nilofar Kazi Peru Cusco Orphanage Program
Is it For You?
So, is this type of experience for you? Are you going to love the opportunity to get involved with people and cultures around the world? Are you going to love giving back and helping to support different communities? We definitely think that you will because we know how important it is for so many people to do everything that they can for their neighbors. Whether your neighbors live right next to your house or halfway around the world, it's an amazing experience to know that you've made a difference in their lives.
Think about all of the great benefits that you can get by participating in these types of programs or just by traveling alone. By traveling you'll experience personal growth, professional development and an opportunity to discover your passion. By adding philanthropy and volunteer work into the mix you're going to find far more. You're going to experience a surge in your own feelings of empowerment, self-work, and self-confidence and you're going to be amazed at how great it is to know that you've made a real difference in someone's life. There's definitely no feeling better than that.
You can Check Volunteer Reviews Here