Volunteering abroad can be an incredibly rich and rewarding experience. While focusing on providing charity care should be your main goal, be sure to take time to treat yourself, too. By volunteering through A Broader View in Cusco, Peru, you'll be able to provide quality care all while enjoying the rich culture of the local area.
Volunteering abroad can be an incredibly rich and rewarding experience. While focusing on providing charity care should be your main goal, be sure to take time to treat yourself, too. By volunteering through A Broader View in Cusco, Peru, you'll be able to provide quality care all while enjoying the rich culture of the local area.
That's right—our programs are tailored so that you can get an immersive experience in Cusco. From our homestay family accommodations to language immersion programs, we go the extra mile to make your experience as unforgettable as possible.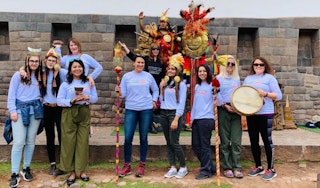 But when you're in a city as big and influential as Cusco, it can be difficult deciding just what you should add to your itinerary. That's why we've put together a list of the top ten things that you don't want to miss while volunteering in Cusco Peru. Keep these incredible activities and tourist destinations in mind as you plan your upcoming volunteer trip.
1. Don't Miss Out on These Great Activities
With A Broader View, you'll be able to make much-needed "you time," even while working a busy volunteer schedule. During this time, we recommend that you check out the following great activities!
1.1 Visit the City Center at Plaza de Armas
Any trip in Cusco should begin with a visit to the city's center—Plaza de Armas. This unique plaza is a central hub for the city and contains some of Cusco's best shopping and dining opportunities.
In the center of the plaza, you'll find a statue and fountain of Pachacuti. A former Emperor of the Incan Empire, Pachacuti is now forever memorialized by his stunning statue.
Why do the Peruvians pay so much respect to this former leader? Perhaps its because Pachacuti, born in Cusco, would help turn the tiny nation into a regional empire. During his reign, Peru's power and influence would spread from the tiny city of Cusco to cover the entire western portion of the continent.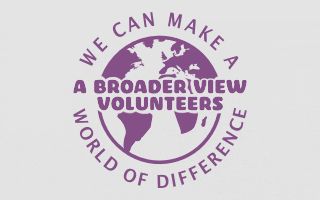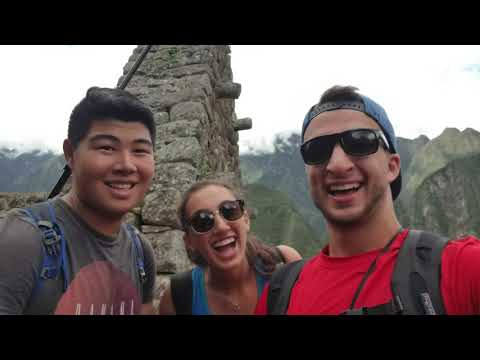 Volunteer Review Peru Cusco Orphanage Teaching Program Emily Silverman
Now, many experts agree that the famed Peruvian wonder Machu Picchu was actually built for Pachacuti.
During your visit to Plaza de Armas, you'll be able to witness first-hand the majesty of this former Cusco ruler. While doing so, you may also decide to shop at one of the plaza's many outlets or stop for some local cuisine (those who aren't feeling adventurous may be pleased to know that they can also find international favorites, such as McDonald's and KFC).
1.2 Tour One of the City's Great Cathedrals
A deeply Catholic country, Peru is home to some of South America's most stunning cathedrals. Many of these were built soon after the Spanish conquests and boast both Old World charm and beauty.
Cusco is no exception. Like other Peruvian cities, Cusco houses a stunning array of beautiful cathedrals that you simply must visit during your free time.
Best of all, you won't have to go far to find one of the city's great cathedrals. In fact, two of them are located near Plaza de Armas, making them just a few minutes' walk from the city center.
Perhaps the first cathedral you'll want to visit is the Cathedral of Santo Domingo. Known by many as "THE" cathedral, this ancient church holds the honor of being the first cathedral in Cusco.
Construction began on this time-honored building in 1560, making it one of the oldest in the region. Of note, architects beautifully blended Old World style with New World materials to make one of the most impressive facades of any cathedral in the region.
The interior also features an elaborate array of goldwork and superior craftsmanship. This stunning interior makes it one of the most beautiful cathedrals in all of Peru—and one that you should make sure is on your bucket list.
If you're really up for some sight-seeing fun, consider visiting the Iglesia de la Compania de Jesus. This beautiful cathedral was built to rival and surpass the beauty of Santo Domingo. And though it's debatable if it ever reached its goal, it won't be hard for you to decide for yourself.
Why?
Because these two impressive cathedrals are located beside each other overlooking Plaza de Armas. Be sure to stop by and compare the two on your trips to the city center.
1.3 Take a Historical Trip to the Incan Fortress Sasayhuaman
Many historical artifacts and remnants from pre-colonial times still exist throughout Cusco. You'll not want to miss out on any opportunity to see these ancient relics—many of which hail from lost Incan cultures.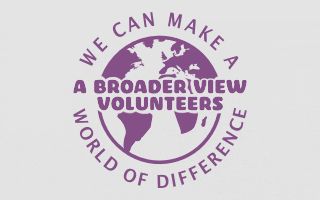 Perhaps the first of these relics is the Incan Fortress of Sasayhuaman. Though this building has been damaged over the course of time, its remains still exist to fascinate tourists and archeologists alike.
What's more, because the fortress is located in Cusco, you can reach it easily from just about any point in the city. This makes it perfect for those looking to get a feel for authentic Peruvian culture and history in their free time.
1.4 Visit the Museu de Arte Precolombino
Though there aren't many museums in Cusco, the Museu de Arte Precolombino is one that you definitely don't want to miss out on.
Unfortunately, many of the great historical artifacts from the area have been shipped off to museums in larger cities such as Lima. However, this great museum still houses a fine collection of pre-Columbian artifacts that are truly worth seeing.
In many ways, this incredible museum offers a glimpse into the culture of the Incans by showcasing a number of their artifacts and their artwork.
It must be noted, too, that some of the most stunning of these pieces are made entirely from gold. You're sure to marvel at the craftsmanship behind these wonderful pieces, all while getting a better appreciation of the city that you're volunteering in.
Because of this, the Museu de Arte Precolombino has often been hailed as the best museum in Cusco—and we're inclined to believe this assessment. During your free time, be sure to check out some of its incredible cultural exhibits.
1.5 Go Shopping at the San Pedro Market
Anyone visiting Cusco, no matter for how long, should visit the San Pedro Market.
Our volunteers, who typically stay in Cusco for a matter of weeks, would benefit from visiting this traditional market early. With hundreds of different stalls and vendors, it's truly one of the largest traditional markets in the area.
Here, you'll find a plethora of cheap merchandise and food. With many of these stalls being run by locals, San Pedro Market captures and represents a unique aspect of Cusco's culture. By shopping at this market, you'll do more than pick up some food, necessities, and souvenirs—you'll also gain a larger appreciation for the culture.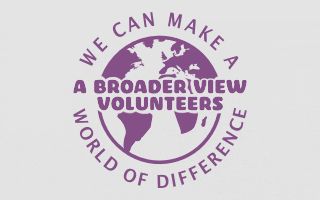 And you'll do it all while making memories that last. This massive market is one that you're not likely to forget. Keep in mind, too, that it features a robust crowd, making it one of the more packed places in the city. What's more, it's great for those who are taking our language immersion program, or for those who simply want to brush up on their Spanish. Be sure that you don't miss out on visiting this traditional market during your free time in Cusco!
1.6 Visit the Temple of Qurikancha
History buffs and archeology nerds alike should be sure to pencil in a trip to the Temple of Qurikancha on their itineraries. Once, this temple was the most famous and important of all in the Incan Empire—something that's not hard to see from its fascinating design.
Since then, however, the site has come to change, with the addition of a Catholic Church building on its foundations. Now officially known as the Convent of Santo Domingo, this Cusco landmark is one that you don't want to miss. Though the original structure is no longer fully intact, visitors can clearly see its ancient foundation and the hundreds of limestone blocks used to build it.
This stunning site has led some to call it one of the most beautiful Incan remains in all of Peru. Because Qurikancha is conveniently located, you won't have a problem seeing its beauty for yourself.
1.7 Take a Trip to the Tipon Water Garden
If you're feeling a bit adventurous, consider leaving the city limits. Fortunately, you won't have to go too far to see even greater Incan ruins.
For instance, the Tipon Water Garden is only about twenty minutes away from the city. This Incan classic served as a ritualistic water garden—and much of it is still intact. This makes it one of the most unique Incan remains in the area.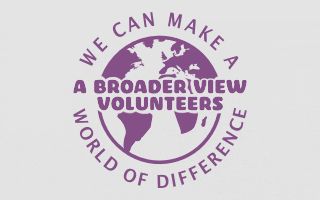 Even better, you can almost be sure to enjoy this great ruin in peace. Due to its location, it's often overlooked by those who are traveling from Cusco to Machu Picchu. This makes it a great choice for those who are looking to get a sense of Peru's ancient culture without having to share the moment with a large number of tourists.
Experts believe Tipon to have been constructed sometime in the early 1400s, possibly as a palace for Yawar Waqaq, a nobleman in Peruvian history. Other than that, much of the site still remains a mystery, as both its purpose and true name have been lost to time.
1.8 Consider a Trip to Machu Picchu
If you're planning on leaving the city, however, you may decide to go all the way to Machu Picchu. One of the Seven Wonders of the Middle Ages, Machu Picchu is one of the most storied sites in all of the Americas.
Built around 1450, this historical site was likely created for Pachacuti and has been recognized as a UNESCO World Heritage Site since 1983.
Best of all, Machu Picchu can be reached in about a day's journey from Cusco—though you should really consider making more time than that if you really want to see everything this ancient citadel has to offer.
The site has been heavily reconstructed to provide for better viewing experience, but many of the original ruins still remain. This impressive citadel is one that all Peruvian tourists should see at some point—and one that should definitely be on your bucket list.
1.9 See the Cristo Blanco Statue
If you're looking to stay within city limits, however, you may wish to visit a towering white statue of Jesus. This statue, known as Cristo Blanco, is one of the most popular tourist destinations in Cusco.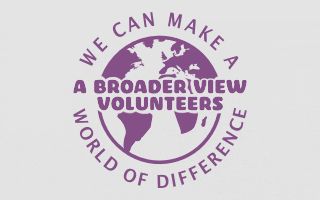 One of the most easily-recognizable landmarks in Cusco, Cristo Blanco stands on top of a high hill. Tourists can look out from the hill to get a great view of the Peruvian landscape.
1.10 Buy a Souvenir in the San Blas Quarter
Finally, while in Cusco, make sure that you stop by the San Blas Quarter. Here, you'll find a number of local artisans selling their work in a sprawling street market.
Unlike any other market in the city, the San Blas Quarter offers a number of unique shopping opportunities. Perfect for those who want to collect one-of-a-kind souvenirs, the San Blas Quarter is worth visiting before completing your volunteer program.
The Bottom Line
While during your volunteer program with A Broader View, make sure that you take time to see the sights and sounds of Cusco, Peru. Our convenient programs are tailored so that you have enough free time to immerse yourself in the local culture.
With nearly half a million people, Cusco Peru is one of the hottest tourist destinations in the nation. Despite this, however, it can be difficult choosing just what to add to your itinerary. Our comprehensive list covers some of the most popular and talked-about attractions that you don't want to miss out on. For this reason, keep the above ten suggestions in mind as you prepare for your volunteer program. By following the guide above, you can be sure to find enjoyable activities that will add to your overall charity experience.