When it comes to volunteering just about any parent will say that their teen should absolutely get involved, right? You want your teenager to have great experiences and to give back to their community or to different organizations.
When it comes to volunteering just about any parent will say that their teen should absolutely get involved, right? You want your teenager to have great experiences and to give back to their community or to different organizations. But when it comes to volunteering abroad you might start feeling a little bit more nervous. After all, there's so much we don't know about those other countries, and there's definitely no way you can check up on them in person throughout the experience, right? Well, the short answer is that your teen should absolutely have this opportunity, and you can rest assured it's going to be great.
Who We Are
All right, so, if you're looking to volunteer why would you choose A Broader View? We're a 501©3 nonprofit that offers you programs anytime you want to go. We offer 27 different countries and we have programs that vary in length from 1 week to 3 months, so you can dip into the experience or you can really throw caution to the wind and jump in with both feet. Our programs seek to empower and aid the countries that we travel to so that they can work towards getting on their feet as well, creating an amazing opportunity for the locals too.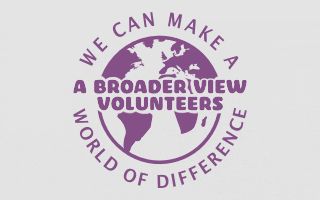 Cusco Peru Volunteer Review Peter Sengelmann Teaching Program
Not only that but we offer 100% cultural immersion, offering volunteers home-stays and host families. We offer experiences within the community and as part of the culture as well as encouraging the service that you've signed up for and we have an amazing safety record and Platinum rating from GuideStar. For those worried about the costs, we also include everything you need from airport transportation, orientation and housing, and meals in the costs of the program. And everyone is given access to our 24/7 in-country support team in case of any questions or concerns.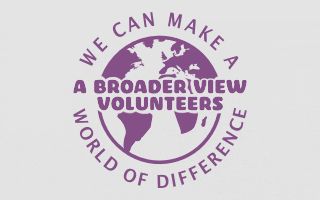 Video review Volunteer Madison Siegfried Bulenga Uganda orphanage program
We believe that giving back and supporting the world around us matters and, because of that, we do everything that we can to encourage youth and adults alike to give back through our programs. Whether you've never been on a volunteer mission before or you've been on several, you're going to love the professionalism, the quality and the overall fun of joining A Broader View Volunteers in providing help to those who need it most around the world. You're going to have no problem finding something that you can enjoy and whether your teen goes on a trip as part of a school group or your family decides to go together, it's going to be a great experience for all of you.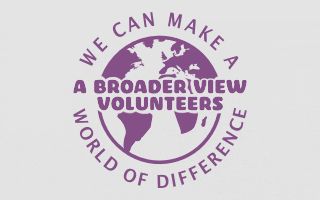 Review Volunteer Devyn Edelstein Belize Orphanage
Who Gets to Participate?
A Broader View is a volunteer program that allows youth under 18 years old and the trips go to all different parts of the world. What's really great is that those youth can be engaged in a number of different activities from construction to conservation to community development and a whole lot more. (we'll talk a little more about those in a moment). That means your teen can really start exploring new opportunities and enjoy the world around them.
What's even better is your teen doesn't need to be experienced in these areas in order to join the program. Rather, we can help your teen learn the skills they need in order to participate and that will help them out through the rest of their life as well. What could be better than that? They'll be able to see the world in a whole different light and see that they are able to make a difference in it, which makes so many more amazing things possible, even long after they return home.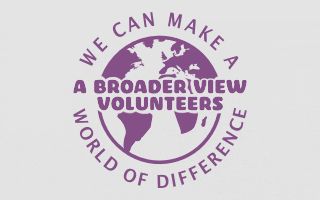 Volunteer Ecuador Quito Dawn Lao 4 weeks Premed program
What We Do
We engage in a number of different types of programs that range from community development building and animal conservation to youth human rights and midwifery. There are programs for teens of all ages and teens of all interests as well. Those who would like to explore programs to help street kids, to improve education and to encourage women's empowerment will all find programs that they will enjoy and that allows them to participate in a cause that means something to them personally. In fact, we have over 20 different programs in different fields of work.
Don't worry too much though, because we're not going to set your teen up in a new place and not allow them to have any fun, Rather, we're going to make sure that while they're helping out the community we're based in, they're also able to fully immerse themselves in the culture and the experiences that are out there. After all, there's a whole lot of amazing things that they can learn about those different countries if they're given a chance to interact with the people, and that's another part of what we do.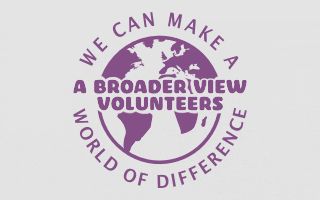 Volunteer Costa Rica Pacific Coast Review Nicole & Marissa Sea Turtles Conservation Program
We make sure that your teen has a safe and fun way to interact with others, to learn about the culture and to get a whole new perspective on the world and their place in it. Teens have an amazing responsibility to help improve life for everyone on the planet, and we help them to understand how to make the most of it.
Where You're Going
So, just where are you going on these great volunteer experiences? There are plenty of different countries to choose from but some of our most popular include: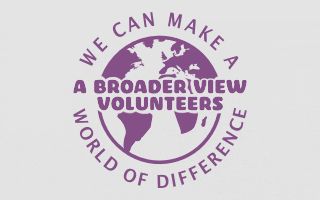 Volunteer India Jaipur Review Gabriela Laverde - Dahlia Cohn Orphanage Teaching Program
Peru Cusco – There are seven different programs available in this country where millions of people live below the poverty line. Programs, as a result, focus on areas of children's care, education and health, general health, teaching, medical internships and volunteer work with orphanages and daycares. Not only that but teens are able to immerse themselves in the Spanish culture, learning the language and making a huge difference in the lives of the children and adults that they help while still having time for some fun experiences along the way. Read more...
Ecuador Quito – The program in Quito is generally focused on medical missions, where teens can help to provide medical care throughout the city. But not far away, also in Ecuador, are the Galapagos Islands, offering a variety of additional volunteer projects and programs. In fact, there are 25 different programs that are available throughout these areas. Teens will be able to help the millions of people below the poverty line through education and resources as well as working in pre-schools, daycares, health clinics and even helping with environmental impact. Read more...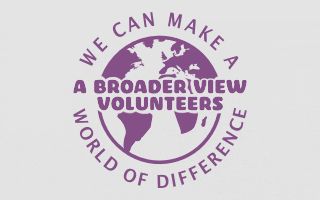 Volunteer Peru Nilofar Kazi Peru Cusco Orphanage Program
Costa Rica – Costa Rica is a popular place to visit on a regular spring break, but those teens have never seen it like this. These programs, all 19 of them, allow teens to work with all different regions of the country to help the peace corps or to work with turtle conservation and rescue. Programs can also look at teaching, supporting orphanages and supporting the elderly. Each of these programs allows teens to get a better idea of what matters to them and to donate their time and their efforts in pursuit of something they like best. Read more...
Kenya Nairobi – Kenya struggles with millions of their people being infected with AIDS and this causes poverty, orphans, and slums. Not only that but the socio-economic structure of the entire country has started to struggle. As a result, the programs in this area focus on community health and nursing, providing more education about the AIDS epidemic and more. It also looks at teaching, childcare and working within orphanages to help support the country and their children. There are plenty of different opportunities for teens and more to get involved and help these communities. Read more...
Tanzania Arusha – The schools, orphanages, maternity clinics, and hospitals are a great start for programs within Tanzania, allowing teens to get involved in community-led programs, medical outreach, and women's vocational support as well. There are also dance projects, and programs in education and teaching. Each of these areas allows teens to immerse themselves also in the culture and to make sure that they are getting the best possible experience from this country. There's always plenty of ability also to have some fun and engage with the culture and the people in a less formalized way, making sure that everyone is getting their best out of the projects done. Read more...
Nepal Kathmandu – Nepal is actually considered one of the poorest countries in the world, and also has one of the youngest populations with nearly half of their 27 million people under 18. Many people live in poverty, nearly 50% are unemployed and there is a large span of orphans, abandoned and homeless youth. Programs are designed to help at-risk youth, infants, orphans and community clinics as well as rural villages and more. Medical programs, teaching, women's empowerment, agriculture, elderly care, and animal care are all programs that are offered within Nepal as well. As a result, there's something for everyone to do. Read more...
Other Best Gap Years:

When You Should Go
There are plenty of great times to go on one of these volunteer trips. Your teen could take an alternative spring break or they could go over the summer. Each of these programs gives them the opportunity to immerse themselves in a completely unique experience. Whether it's one week, two weeks or even a couple months, your teen will definitely be looking to go back again in no time at all.
For those with older teens or those who don't mind taking their teens out of school for a program that gives back, there are opportunities throughout the year to travel and donate time. In fact, volunteers through A Broader View Volunteers are able to submit the times and dates that work best for them and we do everything we can to make sure they can participate in the volunteer programs that they're interested in. All it takes is a little bit of planning of your own, to find out when it's going to work for you and where you're interested in going.
What About Safety?
We all hear the horror stories about people traveling abroad and running into trouble, but that's not going to be a problem or your teen when they're volunteering with the right organization. A Broader View is committed to your teen's safety and giving them the best experience possible.
When your teen signs up with our program they're going to have our entire team behind them, supporting them all the way. In fact, we assign someone that will make sure they're completely ready for the trip, from helping them get the visa they need and the flight to get there to understand what items they'll want to take along with them. In a new country, everything can be strange and helping your child to better understand how to get everything taken care of right is going to be the best thing you can do for them.
All of our staff, whether on the project site, at the accommodation sites or in-country, go through an extreme vetting and screening processes to make sure that your teen will be safe. We set up partnerships, host families, daily research and visits, weekly checkups and more. We make sure that sites for projects are chosen in areas where your teen has access to everything that they need, including postal services, communication, and transportation.
Before you even leave we make sure that a volunteer guide sets up information about visa requirements, vaccinations, climate, country information, packing lists, customs, and languages, not to mention any specific security issues. They'll also get a detailed list of everything that they need for the volunteer project including any supplies they may need to bring, who their emergency contact will be, and what they need to do when they first arrive in the country. Every aspect of the trip is planned out to make sure that your teen has a great time, without you having to worry about them while they're gone.
We know that volunteering isn't always something that teens are thrilled about, but when you give them the opportunity to help those in need and travel somewhere amazing at the same time? That's definitely going to get them more interested in the idea.

You can Check Volunteer Reviews Here