Are you a teen who is looking for new opportunities to volunteer abroad? Maybe you're a parent looking for ways that your teenager can give back? Volunteer opportunities are available in your own community, but some of the most amazing experiences, the ones that are going to last your child a lifetime, are available in parts of the world that are entirely different from your own. With A Broader View your teen can experience the remarkable opportunities available outside of their comfort zone.
Why Volunteer Abroad?
If you're looking at volunteering you've probably seen all of the normal opportunities. You've seen the experiences that are available in your own country and even in your own community and you may be wondering why you would even think of going to Central & South America for volunteer opportunities or why you would think of sending your teen there. The truth is, volunteering abroad is an amazing opportunity for your teen and it's an opportunity that you absolutely want to put on your resume. Let's take a closer look at what you can get from this type of opportunity.
Looks Good on a Resume – If you're going to be applying for college or trade school or for a job having a volunteer opportunity looks great on your resume. It gives you something to talk with that person who's going to have the final say in bringing you on and it shows you're willing to step outside of your comfort zone. When you volunteer abroad you show that giving back is important to you and you definitely show that you have leadership skills and dedication to getting a job done. These experiences make a great asset for your future.
Other Best Short Term Programs:
Get Volunteer Hours – If you're in high school you likely need a set number of volunteer hours in order to graduate and getting those at home is fine, but with these programs, you can get those hours and a whole lot more at the same time. In fact, you're going to even set yourself up for extra volunteer hours and possibly even scholarships that are awarded to those who go above and beyond. You'll be able to get those hours in while also having a great time for yourself as well because this trip is a great experience.
Have Some Fun – Volunteering abroad is a chance to just get out and have some fun as well. Yes, you're going to be working for several hours during the day, but you're still going to have several hours that you get to enjoy yourself and really explore the environment around you. You're going to have the opportunity to check out the sites and talk to the people. You're going to get the opportunity to learn and to explore the culture and a whole lot more. All of those things are going to make it a super fun experience while you're doing something good.
Do Something Good – You're going to be giving back to people, animals, and environments that really need your help and that's going to be an amazing opportunity on its own. You'll be able to feel like you're making a difference because you really are going to be making a difference. You're going to be helping out in ways that these individuals wouldn't be able to do entirely on their own. Rather, they would be struggling along the same way they had been before. But with your help, there will be dramatic changes in their daily lives.
Meet New People – You can meet a whole lot of new people that will not only help you out during your trip and your volunteer experience but they will also be there for you throughout the rest of your life. These are friends that you are definitely never going to forget and they are never going to forget you either. All of these experiences are going to stay with you and the people you meet are a part of that process. Even meeting the people that you are volunteering alongside will set you up with new friends and new people to talk with for the rest of your life.
See the World – Who doesn't want to explore the world a little more and better understand our place in it? When you volunteer abroad you're going to have the opportunity to really immerse yourself in a different part of the world and a different culture. You're going to have plenty of time and opportunity to spend time on your own and really get to know the area, so it's going to be like traveling to the country for your own vacation, but you're going to be doing good at the same time.
Advance Your Future – You can actually improve your future and make a difference for yourself through volunteering as well. That's because you're going to have the opportunity to improve the skills you currently have or even to develop new ones. You're going to be working right alongside people who are really skilled in different areas and as you work alongside them those skills will definitely rub off on you as well. What could be better than learning how to interact with new people or even learning about medical skills, leadership, teamwork, animal care, and a whole lot more, both technical and soft skills.
Learn a Language - The programs that are available through A Broader View also offer you the opportunity to get language immersion and cultural training. These programs help you to learn an entirely new language by immersing you in a different part of the world and encouraging you with courses and more. You can learn a new language in the best way possible, by hearing native people talking in that language all around you, every day. That's definitely going to make you more fluent and help you to truly explore other parts of the world as well.
Encourage You to Travel – When you travel abroad for the first time it's going to encourage you to travel abroad again and again. Once you get to experience it that first time it's definitely never going to feel as frightening or as strange. You're going to catch the bug and before you know it you're going to want to be everywhere. That first volunteer trip will turn into another and another and before you know it you're going to be traveling everywhere. You'll be doing volunteer trips abroad as well as purely fun trips abroad because you've got the opportunity to venture outside of your comfort zone.
Be a Better You – Traveling abroad and volunteering with a cause that means something to you is definitely going to help you to become a better person all around. You're learning new skills. You're immersing yourself in a new culture. You're stepping outside of your comfort zone. All of these things make you a better person and a more well-rounded person. They're going to truly change your life and the course of your future in a number of different ways. Anyone and everyone can learn new things through these programs and you're going to be amazed at what it does for you.
The Volunteer Opportunities
So, just what kind of opportunities are there for you to volunteer? Where could you be going and what type of programs are there when you get there? The truth is, if you're looking to travel to Central or South America you're going to have a number of amazing opportunities. You're going to be able to choose between 10 different countries and dozens of programs that really give you the chance to show off your skills and to help in the areas where you're the strongest.
Each of these countries has several different programs from the list below, so you can choose one that really resonates with you or that really highlights the skills and abilities that you already have. That way, you can continue to enhance those skills and also provide for the people within the community.
Each of these programs and more are available and you'll be able to take a look and see just which ones are going to be a perfect fit for you. All you need to do is check out what we have available during the time you're ready to go, and you're going to be ready for anything.
Getting Set Up?
When you're ready to book a trip all you have to do is look for a program that you really want to help within a country that you'd love to travel to. You can fill out your application and let us know all about what you want to do and where you want to do it. From there, you're going to have no problem getting everything approved and getting ready for the trip of a lifetime. We know that it's a lot of work and we know that it can be extremely daunting, but there's going to be someone available from our team to help you every single step of the way. That way, if you're ever confused or uncertain, we can help you out.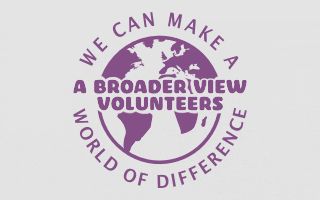 Volunteer Belize Orphanage program Review Riley Ullery
If you're not sure about paying for the trip you can also create a fundraising campaign and one of our donors may be willing to help you out or you might be able to get friends and family to support your trip. From there, it's going to be entirely up to you to get hyped up and ready to go because this trip is going to be something you won't soon forget. You'll be giving back to communities that really need your help and you'll be exploring an entirely new place while you're at it.
Even more, you're going to be staying right with a host family that is from the community you're going to be helping. We thoroughly vet all of our host families to make sure you're going to be safe, comfortable and happy while you're there. We look for friendly families who can help you feel right at home and who will really make the experience a great one. Plus, you're going to be immersed in the culture of the community by staying with a host family, so there's another way that you can really make a difference and experience something truly great.
Booking your Volunteer Trip
When you're ready to book you're going to have all of your accommodations and food included in the cost that you pay to us. We take care of paying the host family for the services they're providing to you. You'll also have airport pickup and drop-off included and orientation with one of our staff when you arrive in the country. Things like 24/7 support and all of the documentation and information that you need to know what's going on before the trip are also included and will be provided to you. What you won't get are the flights, the visa, internet and laundry, specialty meals, daily transportation to and from your project side and any kind of insurance. These are added charges that you can work out with us or that you can pay on your own.
When it comes down to it you're going to have an amazing experience volunteering abroad. There are so many different places to go and teen volunteer opportunities Central & South America are going to be some of the best you'll ever have. Don't underestimate the amazing opportunities available to you when you decide to venture outside of your comfort zone and volunteer in a completely different part of the world.
You can Check Volunteer Reviews Here