In today's world, the young generation especially "The Millenials" value experiences over ownership of things. Living a happy life, capturing unique memories and sharing those with many people as much as possible is the main concern. They don't want to own stuff. Instead, youths prefer to spend time and effort on the new and original experiences. The most important thing is progress in life and the way how you improve yourself.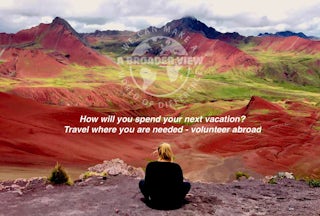 In today's world, the young generation especially "The Millenials" value experiences over ownership of things. Living a happy life, capturing unique memories and sharing those with many people as much as possible is the main concern. They don't want to own stuff. Instead, youths prefer to spend time and effort on the new and original experiences. The most important thing is progress in life and the way how you improve yourself.
Everybody wants improvement in life. This is pure human nature. Nowadays, most of the young people recognized that buying something new makes you happy just for a very short time. However, different experiences stay with you until the last day of your life. The best way to collect unforgettable memories and unique experiences is traveling abroad!
Travel is the only thing you buy that makes you richer. However, it is also possible to travel without spending too much money. The best way you can do it is by joining volunteer abroad programs. It can be a life-changing experience for you. Volunteering abroad has many positive effects on a person's life. This experience will definitely change you. Volunteering abroad has a lasting impact on your life. When you try being a volunteer once, it is guaranteed that you will want to do it again.
Volunteering abroad will also open the doors of overseas adventures. Traveling overseas normally can be too much costly but you may reduce this to the minimum level by joining one of the volunteers abroad programs. As Abroaderview we are one of the most trustworthy organizations. Abroaderview is a non-profit charity based in Pennsylvania and was founded in 2007. With the help of our organization, you can make a difference in other people's lives and also in your life.
Traveling abroad for volunteering is a much more satisfying experience than just a holiday. It combines both discovering new countries and knowing different cultures deeply. There are so many reasons that you should get into the world of volunteering abroad. So let's talk about some of those benefits that will give motivation for being a volunteer abroad and work with Abroaderview.
1. Gain International Work Experience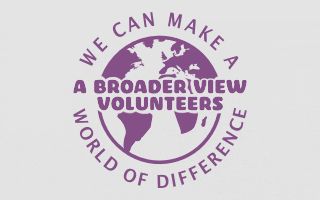 You can travel the world and gain international work experience at the same time. Can you imagine how great is it? Volunteer opportunities give you the chance of choosing a destination to travel and also find a job. When you are searching for a volunteer job, keep in mind that Abroaderview has many options. It can be a work in the orphanage, teaching, daycare, community development, etc. Those are all meaningful and satisfactory jobs that we have chosen after detailed research and as a result of our experiences.
On the other hand, you may think about moving abroad permanently. If you are getting hard times about deciding the country to live or you are not sure how will it be, volunteering abroad can be a great trial for you. You can understand how is working in a different country. It will be a great experience for you and at the same time, it is a big plus for your resume. Especially if you are thinking about working abroad permanently, the companies will value your working experience in different countries. Furthermore, if it is a volunteer job, they will love it and that will carry you to the top of the recruitment list.
You will also have the chance to see the daily life in that country. You can learn more about the lifestyle and decide whether it suits you or not. Having a volunteer job and working with Abroaderview organization is the best way to test it. Also, in this job, you will work side by side with local people. Therefore, it is possible to learn more about their habits, traditions, and routines. We are sure that this experience will help you a lot also in different countries even if you are not thinking about to continue in the country that you are doing volunteer work. It is a big plus for your self-improvement and personal growth.
Gaining international work experience is very beneficial even if you will continue your career in your hometown. It will widen your world and perspective. You will be much more cultivated and experienced than before. Your approach to the problems or occasions will be different than others and you will be much more successful in your business life. We are here to help you on this road and provide the best international work experience opportunities for you.
2. Improve Your Personal Skills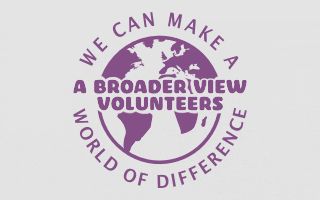 Volunteering abroad gives you self confidence and accomplishment. You will be living the pleasure of succeeding and helping others. It is nice to leave your comfort zone and challenge yourself. Life is too short to live in a bubble. Volunteering abroad is a great opportunity to expand your world-view and. Abroaderview will be the best collaborator because the organization is operated by an enthusiastic staff with almost 40 years of experience. They are the best at their jobs and they will help you with everything. You just need to decide to be a volunteer then, you don't have to worry about anything. We will find the best field and best job options for you.
Volunteering abroad makes it possible to develop new skills like teaching. Maybe you are good at art or music but you never tried to teach it to another one. You can learn how to reach people, discover their talents and teach them how to do something. This will be a win-win situation. While you are developing your teaching skills, your students will be gaining a new ability.
Patience is another important skill that you can gain when you are a volunteer abroad. You will be handling with language barriers, different cultural habits, unusual habits, and different people. Therefore you have to be patient to be able to deal with those difficulties. You will learn how to stay calm during complications. This skill will help you not only in your business life but also in your private life.
Learning a new language or developing a language that you already know is another benefit of volunteering abroad. The time you spend with the locals will help you to develop your language very fast. Living and working in a country at the same time is the best way to develop a language.
3. Travel Safety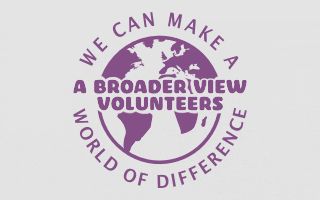 Most volunteers do this for the side benefit of this job which is traveling abroad. People who are seeking overseas adventure usually go for volunteer jobs in different countries. Especially, people who are traveling alone prefers joining volunteer programs to visit countries that are known as dangerous.
Traveling alone is sometimes stressful and you will lonely. However, as Abroaderview, we provide a community that you can live and work together. It is good to know that there are some people that will support you during your volunteering abroad experience. With our program, you don't need to worry about anything. We will be dealing with the possible difficulties in this way. You will just enjoy the journey.
Joining a volunteer program of Abroaderview will provide you a much more satisfying experience than a traditional vacation. You will be contributing to the other community development and this will make you feel good. In your free time, you will be spending much time with the locals and you can explore their culture. It is very different from just traveling to a country and staying in a fancy resort.
If you are looking for an overseas adventure journey, volunteering abroad is the best way to see the world. As Abroaderview, we can customize your working schedule according to your needs. So, be sure that you will have enough time to visit the places and join the tours and activities you want. It will be a great adventure for you.
Volunteering abroad makes it possible to explore a foreign region in a unique way. As a volunteer, you will have the chance to discover many things that most of the tourists miss. Volunteering abroad is a well-rounded experience and we are here to create the best adventure for you.
Sometimes people believe that volunteer jobs are all about working hard. However, it is not the truth. Of course, you should work for some part of the week but you will more than enough time to travel and have fun!
4. Lifelong Friendships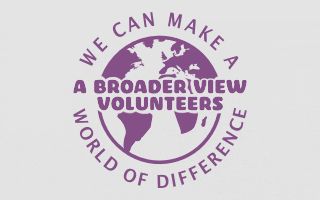 Volunteering abroad is one of the best ways to make friends during your travels. Your new friends can be locals your co-workers or other travelers. Especially the people age between 15-30 prefer this kind of volunteer abroad opportunities and you can have great friendships that will last for years. You can even find your travel buddy or buddies for the future.
As Abroaderview, we value human relations and friendships. Therefore we are trying to create the best platforms for those relations. Our team is so friendly and we love sharing positive energy. Our organization will bring a new family to your life.
The passion for travel will be the keystone of your relations with new friends. There are many things to share and talk about. The world is so big, there are many countries and cities to visit and discover. And experiences get better when you share it with other people. Volunteering is the same. When you share your previous and existing experiences with the others it will make you happier. Also when you listen to other experiences you will learn a lot about other cultures, traditions, people, etc. All those sharing results in long-lasting relations and lifelong friendships.
5. Cultural Intelligence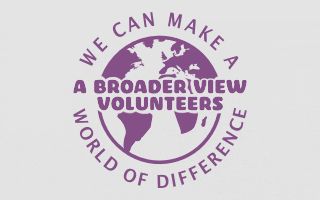 As Abroaderview we have more than 265 programs in 27 countries and we are the US most trusted non-profit charity. While living and working in the country you choose you will also be involved in their daily life. So you will meet with different cultures and learn special things about their traditions. For example, if you choose Argentina, you may learn dancing tango. You can choose to stay in Cambodia, visit ancient Angkor city and learn their amazing history. You may go to Indıa and meet with a very different and special cuisine. Belize, Cameroon, Chile, China, Colombia, Ghana, Honduras, Kenya, Mongolia, Nepal, Peru, Sri Lanka, South Africa, Tanzania, Uganda, Vietnam, Zambia and more… There are so many countries that you can discover with Abroaderview programs.
While creating your experience be sure that Abroaderview will provide you with flexible dates and customized options. We believe that the best way to learn about cultural differences is to experience it first-hand. Therefore, we are here for you to create a perfect experience. This experience will change your life entirely in a positive way. Our local coordinators and friendly hosts will be there for you all the time. You can always get in touch with them whenever you want and they will also give details about the country's culture and traditions.
Of course, the more time you spend, the more you learn about the culture. However, according to your budget, you can decide the duration of your experience. It can be only one week maybe 3 weeks, maybe 10 weeks or more. It is all up to you. You can visit our web site Abroaderview to learn more about details. You can search for the country and the city that you want to go and then you can calculate the fees accordingly. Be sure that, all options are affordable because we are a non-profit organization.
To conclude, Abroaderview's volunteer's mission is to provide some help for the neediest communities and create long-lasting bonds in between. Volunteering is a win-win opportunity. While you are helping other communities, you will also be rewarding yourself. Our goal is to be with you on this journey and help for the communication between nations.
Since safety and security is our main concern you can trust our organization and chase your dreams. Volunteering abroad will be a great experience and will provide you the chance of making your dreams real. By joining Abroaderview, you will create a difference during your trip and also you will leave an impact that will last even after you left that country. It is so nice to know that and involving that kind of organization. Just decide, and join one of the Abroadervies's volunteers abroad opportunities. Your world won't be the same again!