Are you ready for the adventure of a lifetime? Our programs in Cusco, Peru provide you with a volunteer abroad experience that you'll never forget. With A Broader View's one-of-a-kind programs, you'll be immersed into the rich culture and local landscape of Cusco, Peru. What's more, with several programs available, you're sure to find one that matches your skillsets.
Are you ready for the adventure of a lifetime? Our programs in Cusco Peru provide you with a volunteer abroad experience that you'll never forget. With A Broader View's one-of-a-kind programs, you'll be immersed into the rich culture and local landscape of Cusco, Peru. What's more, with several programs available, you're sure to find one that matches your skillsets.
Interested in seeing how A Broader View can connect you with life-changing volunteer opportunities in Cusco, Peru? Consider the following.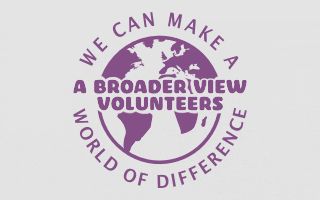 1. Why Volunteer in Peru?
Despite recent rapid development for some parts of the nation, Peru is still plagued by poverty. With some estimates putting the poverty rate at nearly 42%, millions are now in need of help.
At A Broader View, we work to provide comprehensive assistance to those suffering from poverty. Our programs in Peru work to combat this suffering by providing a wide array of services to those in need.
Most critically, many of our programs cater to women and children in need. Currently, thousands of children are living or working on the streets to make ends meet.
You can make a difference.
Join us as we work to restore hope and opportunity to those living in poverty in Cusco, Peru.
2. Why Choose A Broader View?
Why choose A Broader View? The answer is simple.
Our caring and committed staff has worked to make A Broader View one of the world's premiere non-profit organizations. Through our strong internal infrastructure, we've worked to bring our services to several nations across the globe.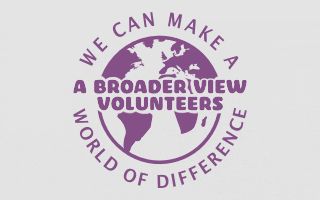 Volunteer Abroad Peru Cusco Jillian Mergenhagen Pre Medical Program
Our reputation has been built by helping thousands of in-need men, women, and children as they work to transition out of poverty. We work to bring the power of opportunity into forgotten communities across the world with the assistance of volunteers like you.
What's more, we've established a strong network in Cusco, Peru, allowing us to offer our volunteers a number of excellent benefits. Through our programs, you can be sure to enjoy a number of incredible opportunities.
By choosing A Broader View, you'll enjoy all of the following benefits:
2.1 Working with a Top-Rated Non-Profit Charity
With over a decade of experience, A Broader View has become one of the most respected non-profits in the business. Our success over the course of the past decade has allowed us to build a network and infrastructure that truly caters to our volunteers.
This gives you the peace of mind of knowing that your needs are taken care of while you work to make a difference in Cusco.
2.2 Programs Are Tailored to Your Skillsets
At A Broader View, we understand that not everyone is cut from the same cloth—and that there's more than one right way to help out.
That's why we offer seven comprehensive volunteer programs in Cusco, Peru. Each of our different programs is tailored to a specific skillset. This allows our volunteers to truly excel in their work and give back where they can make the most difference.
What's more, this specialization provides for a more comfortable and enjoyable experience. With our tailored programs, you'll be able to work confidently all while knowing that you're making a real difference in the Cusco community.
All of our programs come with the same great benefits—giving you the flexibility to choose the one that's most comfortable for you.
2.3 You'll Have Free Time to Explore the Local Culture
All work and no play makes Jack a dull boy, as the saying goes. That's why we've worked hard to create volunteer programs that allow each of our volunteers enough free time to truly enjoy the local culture.
And with a culture as rich as the one found in Peru, what's not to love? During your free time, you'll be able to visit local landmarks and favorites and experience the country's culture firsthand.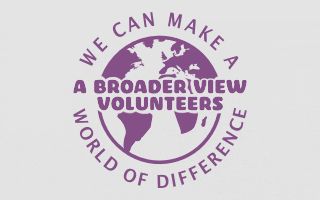 Truly, this is an experience that you won't be able to find anywhere else. That's why we encourage all of our volunteers to make the most of their free time during our programs. With nearly half a million people, Cusco has the modern sights and attractions that you want to see as well as a number of unique local finds.
2.4 Safe and Friendly Accommodations
Your safety is our top priority. We work to ensure the safety of all of our volunteers during their stay in Cusco.
Importantly, this means that we strive to provide safe and friendly accommodations to all of our volunteers. Fortunately, we've managed to build a network of local middle class host families. These friendly families are experienced working with our volunteers and provide a unique glimpse into the local culture.
We're confident that you'll enjoy your stay in Cusco with one of our vetted host families. These upstanding families have safe, comfortable accommodations that can serve all of your needs.
What's more, they're all located close to the program areas, making them especially convenient for our volunteers. This reduces your transit time and makes volunteering even more convenient.
2.5 Spanish Lessons Provided If Needed
One of the most pressing challenges when volunteering in a foreign country is often the language barrier. Fortunately, many of our programs are designed so that no experience in Spanish is necessary.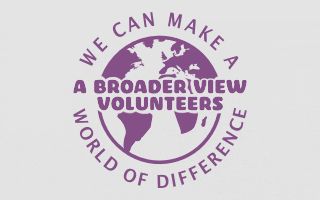 Those needing to use Spanish, however, will have access to free lessons to better your communication skills and overall experience. These convenient lessons are designed to rapidly improve your fluency and are perfect for volunteers of all ages.
2.6 No Language Requirements
That being said, however, keep in mind that A Broader View has no language requirements for our volunteers. We welcome volunteers of all language backgrounds, including those who cannot speak the local language.
2.7 Programs Start Any Day
Our year-round programs don't have a set starting point. This means that it's never too late to apply!
Upon approval of your application, you'll be ready to dive into your volunteering experience. Because there's no set start time, you can apply and start volunteering at a time that's convenient for you.
This provides maximum flexibility for those who are trying to make a difference despite being on a tight schedule.
2.8 Tax Deductible
Finally, keep in mind that your charity donations are tax deductible. This means that by joining us in giving back to the Cusco, Peru community, you'll also enjoy some financial benefits.
3. What Volunteer Programs Are Available?
Currently, we have eight different volunteer programs available. These programs are designed to address a variety of needs in Cusco, Peru. Additionally, they're specifically tailored to the various skillsets of all our different volunteers.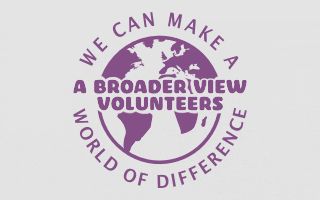 Take a look at our eight life-changing programs below!
3.1 Child Care/Orphanage
Our child care and orphanage program gets you involved with abandoned girls and teens in need. Residents at the orphanage are all female, aged from 10 to 18 years old.
Volunteers in this program will need to be caring and open-minded, as well as able to empathize with people of various backgrounds. Because the orphanage serves abandoned children and teens, it's important that volunteers take time to uplift and nurture the residents.
Activities included in the program work to address their physical and emotional needs. These activities include:
Helping with homework
Organizing extracurricular activities
Assisting in providing vocational training
Teaching English and computer skills
Additionally, we do recommend that volunteers for this program have a background in Spanish. This will allow you to better communicate with the residents and provide a more fulfilling experience.
3.2 Language and Cultural Immersion
Our language and cultural immersion program is perfect for those looking for an unforgettable experience. This incredible program provides you with a one-of-a-kind opportunity to be fully immersed in Peruvian culture, all while taking language classes and making a difference volunteering.
All of our language classes are taught by skilled local tutors and are combined with other volunteering programs. Through these lessons, you'll learn important conversational skills, as well as key grammar and vocabulary.
Best of all, our lessons can be adapted to your current proficiency, making them perfect for volunteers of any skill level.
3.3 Medical/Healthcare
Our medical and healthcare program works through local partnerships with hospital directors and health organizations.
The program works to provide preventative healthcare education, as well as provide contributions to our partners throughout the year. Volunteers may also participate in community outreach programs designed to support our partners.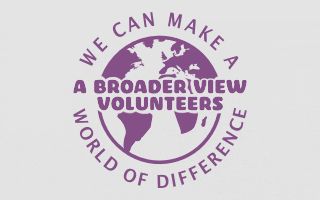 Additionally, those with medical experience will be afforded the opportunity to work with those in need throughout the Cusco community.
3.4 Premedical/Predental
Our premedical and predental programs work to support Peruvian healthcare providers as they combat an ongoing health crisis. With many medical and dental facilities currently overburdened by a large number of patients, it's critical that volunteers assist in providing care.
These opportunities are especially useful for undergraduates in the medical field, but are open to individuals of all backgrounds. Volunteers will perform daily tasks such as shadowing doctors, assisting in consultations and diagnoses, and preparing materials and set up.
3.5 Senior Care Center
Many of those living below the poverty line in Cusco, Peru are elderly. Unfortunately, many seniors are currently without family and are now homeless.
Volunteer Peru The Elderly Care Center seeks to provide lodging and other care to these seniors in need. From food, clothing, and medical treatment to living options, the Elderly Care Center provides much-needed assistance to the elderly poor.
With A Broader View, you can do your part to assist in these efforts. Our Senior Care Center Program works to provide a number of services to the elderly in need. Volunteers may be tasked with routine activities such as bathing and feeding seniors to more recreational ones such as playing cards or taking a walk. What's more, volunteers can combine this program with our other medical projects to assist these seniors in receiving health checks.
3.6 Special Needs/Therapy Support
Volunteers may also choose to work at a Special Needs center in Cusco, Peru. This center is designed to provide quality special needs and therapy support treatment to individuals in need.
Individuals serviced by this center range in age and in gender, with different residences available for men, women, and children.
Our volunteers will be focused on helping provide care to children. Every morning from 8 a.m. to 12 noon, volunteers will work with children on their physical therapy, feeding, and changing. Volunteers will also organize recreational activities. During the afternoons from 2:30 p.m. to 5 p.m., volunteers will aid children who attend school. This care includes assisting children with their homework.
3.7 Teaching English Education
A Broader View's Teaching English Education program is one of the most impactful for those wishing to help break generational cycles of poverty. By volunteering in this program, you can aid children in learning an important skill that can open new doors for them in the future.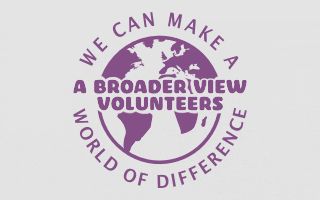 By knowing English, these children will have an educational advantage that can translate to greater financial success when they're older.
What's more, all of our educational activities will be based in the Mariscal Gamarra area of Cusco, Peru.
3.8 Women's Empowerment
Another one of A Broader View's life-changing programs focuses on the empowerment of Peruvian women. Unfortunately, Peru has one of the highest rates of domestic violence in the world, with as many as 80,000 victims lacking the support they need to break away.
Our volunteer program works with local grassroots organizations to provide a number of services to women in need. These services include those that provide legal and psychological assistance, as well as initiatives focused on raising awareness of the issue. Additionally, volunteers may assist in other human rights activities or tasks designed to boost women's confidence and self-esteem.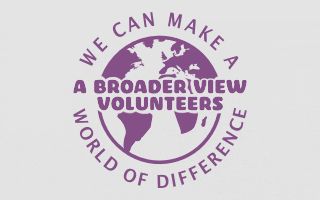 4. The Bottom Line
A Broader View has made more than $3.5 million in donations since its founding in 2007. What's more, our strong network of volunteers has worked to make a difference in poverty-stricken communities across the world.
To do so, we rely on volunteers just like you. If you're interested in applying for one of our volunteer programs in Cusco, Peru, contact us today for more information. Our expert staff will assist you in customizing a volunteer schedule to fit your needs.
We look forward to working with you.