"How is Doctors without Borders not the same as A Broader View?"
A Broader View is not associated with Doctors Without Borders and there are a number of important distinctions between A Broader View and Doctors Without Borders.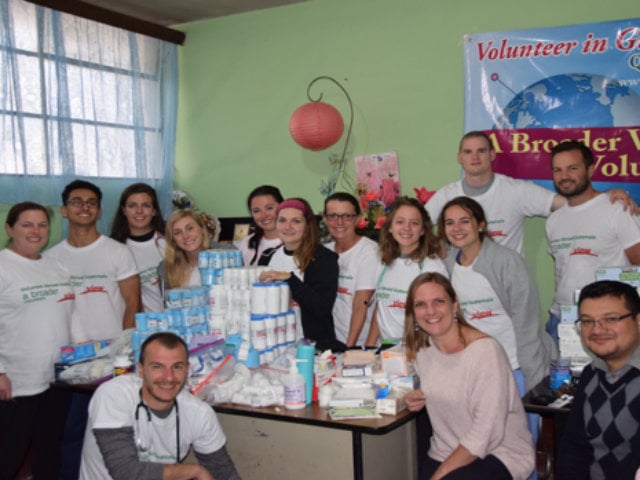 Doctors Without Borders is a medical humanitarian group that provides crisis medical aid to people affected by unrest, turmoil, epidemics, natural disasters and exclusion from healthcare. Doctors without Borders recruits professionals in the medical and other fields to provide medical care to people in dire need in third World countries.
Not as Doctors Without Borders, A Broader View offers Pre-Medical, Pre Nurse and Medical/Dental students the opportunity to gain huge medical/nurse/dental shadowing in various developing countries and hands on experience. A Broader View medical/nurse/dental programs help individuals learn about the field of medicine, nursing, EMT and dental how it is performed overseas, and the problems faced when providing medicine in underdeveloped countries.
A Broader View is involved in Medicine Internships, Medical Electives, and Professional Medicine Placements for volunteers of all ages looking to do an internship in a non-emergency context.
Differences between Doctors Without Borders and A Broader View
There are a number of important differences between A Broader View and Doctors Without Borders.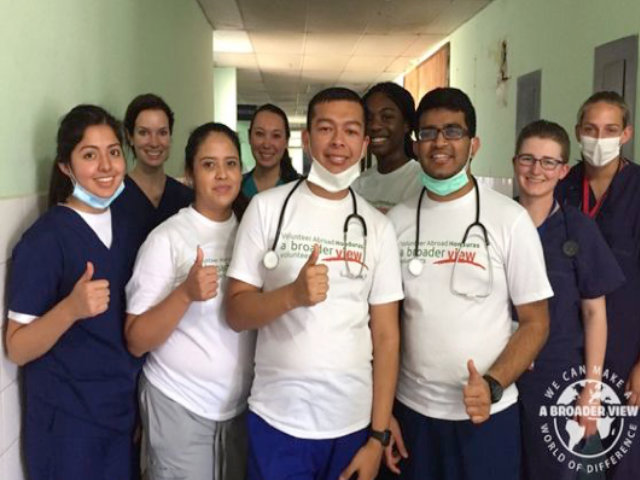 Requirements – Doctors Without Borders requires mainly skilled and qualified individuals- doctors, nurses, logisticians and water-sanitation experts with at least two years of experience. A Broader View Medical placements are open to anyone ages 17 and up and the majority of placements do not require you to have previous medical experience or foreign language proficiency.
Context – Doctors without Borders brings medical care to areas where the need is greatest, often to areas caught in crisis such as armed conflict, natural disasters and endemic disease. A Broader View does not work in crisis or emergency contexts, only in stable situations that are monitored by its full-time, trained staff.
Timeline – Doctors Without Borders processes applications in several months and an assignment generally lasts nine-to-twelve months for most professions. A Broader View accepts applications in several weeks and an assignment generally lasts one-to-12 weeks.
How can I get involved in a Medical placement with A Broader View?
A Broader View offers medicine/nurse/dental programs in over 20 countries including destinations in Africa, Central America, South America and Asia. We also arrange placements in different Medical/nurse/dental fields such as Nursing, Physical Therapy, Occupational Therapy, Midwifery, Public Health, pharmacy, ER, and more.
Our health care programs are designed for individuals of all levels including:
High School Students
Undergraduates and 1st/2nd Year Medical/nurse Students
Medical/nurse Students in their 3rd/4th year
Medical/nurse Professionals and Retirees
Medical/nurse interns who volunteer with A Broader View will not only get valuable medical/nurse experience and the opportunity to volunteer in a foreign country, they will also have the opportunity to experience a complete immersion. By living with a host family you will have the chance to learn all about the local customs and traditions, and experience the culture as a family member rather than an outsider.
A Broader View offers multidimensional and unique medical/nurse/dental placements around the world. Find your perfect experience by checking out our Medicine Internships and reading through reviews from former medical volunteers.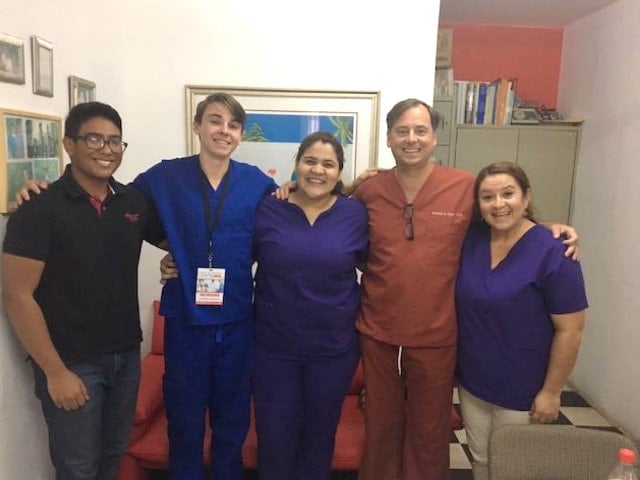 "Volunteering to provide medical and dental care here in La Ceiba Honduras was one of the most memorable and rewarding experiences of my life. The people here really need the care and the equipment that we donated. It was also rewarding being able to perform and teach some extremely useful Oral & Maxillofacial surgical procedures on the patients and doctors working here (respectively). I would highly recommend doing this program here in La Ceiba Honduras to anyone.."
Dr. Nicholas Gadler
Medicine and Dental, Medicine in Honduras
Fundraising & Diplomas
Once you apply for this program we will provide in your ABV account a list of websites that will give medical donations for you to take in the volunteer trip: from gauze, medications, cleaning and sterilization and many other items.
We will also provide an option to fundraise for the expenses of the trip, you will be able to tax deduct the cost of the program and your donors can also tax deduct the donation from your campaign.
At the end of the program we will provide an accomplishment diploma and the clinic/hospital will also provide a certification upon request at the hospital. And if you have enough hours volunteering we can provide a Presidential Award diploma and pin as well (only US volunteers).