Belize might not be the first country to spring to your mind when thinking of Central America. But that doesn't mean that it shouldn't be.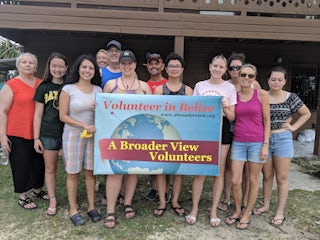 Belize might not be the first country to spring to your mind when thinking of Central America. But that doesn't mean that it shouldn't be.
This incredible country boasts a rich culture and history—making it one of the most interesting places in all of Central America. Unfortunately, its high poverty rate and current social systems make it difficult for many to get by.
Because of this, we're asking interested volunteers to help join us—A Broader View—in restoring stability to these communities.
Not sure that you should volunteer in Belize? Check out the following reasons below!
Why You Should Volunteer in Belize
What does Belize have to offer? How about all of the following! If you're looking to volunteer, consider making Belize your country of choice for the following reasons:
The People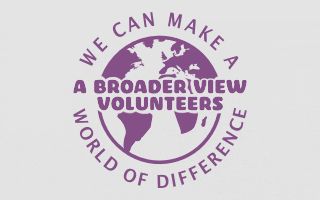 Why should you volunteer in Belize?
Because the people deserve it.
Belize boasts a richly diverse population of several different ethnic groups—all of whom are very friendly. Unfortunately because living conditions aren't high in the country, many of these kind people live without the necessities they need.
By working with A Broader View to volunteer in Belize, you'll be able to start connecting with these people in real ways all while providing them the help they need.
And, as we'll see, this is vital to the strength of Belizean communities.
The Poverty Rate
Unfortunately, the poverty rate in Belize is one that no country would be proud of. With a little over 40% of the population currently living below the poverty line, Belize is in much need of aid. And because the nation doesn't have much money, many communities in need rely on A Broader View and other organizations to get their necessities.
You'll notice upon coming to Belize that many who are affected by poverty are living in conditions that are simply unimaginable. By working with us, you'll be able to help start making a difference in the lives of those who are so in need.
What's more, you'll get to do so in a way that's most tailored to your skillset. At A Broader View, we work to make sure that our programs are tailored to your skills so that you'll be able to showcase maximum utility while attempting to help others.
This is important because you'll notice that when you're in Belize, "poverty" means something different than it does back home. Those who are poor in Belize don't have TVs, computers, phones, and cars. Instead, they lack the necessities required to live a safe and healthy life.
Because of this, it's important that kind-hearted individuals like you join in to help A Broader View fulfill its mission of restoring hope and stability into impoverished nations and communities.
Great Historical Ruins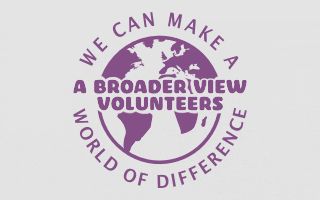 If you're a history buff, Belize is the perfect country for you—especially if you've ever been curious about the Mayans.
This Central American country is filled with ancient Mayan ruins, with the remnants of former metropolises spread throughout the nation. With many of these being well-preserved, you'll be able to get a closer glimpse into what Mayan life might have been like.
Here, you'll find some of the largest and most important Mayan cities in all of Central America. From Altun Ha, Xunantunich, and Caracol, you'll be able to visit many long-lost cities. These historically-important cities peaked during the height of the Mayan Empire and represent some of the civilization's biggest accomplishments.
To put it into perspective, when archeologists were excavating these sites, they discovered more than 300 jade artifacts from some of these cities. What's more, some have been proven to be larger and more populated than modern-day Belize City.
This incredible fact makes visiting Belize's ancient ruins something that you want to add to your bucket list. And by volunteering in this fascinating country with A Broader View, you can be sure that this is one experience that you won't miss out on. Because we work to give all of our volunteers the free time they need, you'll be able to travel to these ancient sites to get an up-close-and-personal look at history.
Wonderful Homestay Families
One of the best reasons to volunteer in Belize with A Broader View is that we help get you connected with the perfect homestay family. Our homestay families are carefully-selected and will help you make it through your journey without any major hiccups.
Think of your future homestay family as your Belizean safety net. Though you can be sure that your project managers and directors will see to it that you stay safe, it's important to know that your Belizean homestay family is only one phone call away.
These great middle class families don't live far from your volunteering site and will be able to provide you with three meals a day. What's more, they have comfortable accommodations that will help make your volunteering experience in Belize one of maximum comfort.
But that's not all—these friendly families often win over our volunteers—and we have to admit that many stay in contact even after leaving the country.
With this arrangement, we help ensure that you have a proper "home away from home" that will help make your experience more enjoyable.
Great Scenery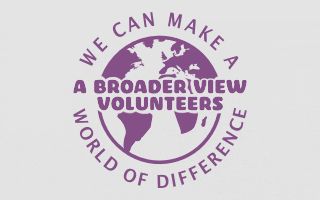 Of course, it would be remiss to discuss Belize without talking about the fact that it has some of the best scenery in Latin America. Untouched by man, this scenery proves to be one of the world's last true natural strongholds for those who want a pure-nature experience.
Though there are parts of Belize that have actually been developed, you'll also find a number of wooded areas that harken back to another era in time. These beautiful forests, lakes, and streams all have an air of untainted beauty.
Trust us—these scenic areas are so great that you'll finally understand the 19th-century Romantic's love for the great outdoors. Even if you're one who prefers to stay inside, you won't be able to deny the natural beauty of this great nation.
Unforgettable Beaches
Belize has great beaches.
What more of a reason do you need to volunteer here than that? In fact, these beaches are so popular, that they're one of the key driving factors for tourism in the nation.
And with A Broader View, you can make sure that you take some time to see them for yourself.
Packed with beautiful white sand and surrounded by crystal clear water, Belize is a vacationer's paradise. And while you're not coming to Belize for a vacation, you can be sure that you'll have plenty of time to have a bit of fun.
This means that you can let your inner beach girl—or boy—out and have the time of your life. These unforgettable beaches are jaw-dropping in their beauty and will give you an experience that you're likely never to forget. From snorkeling with manatees near beautiful coral reefs to surfing the waves, these famed beaches have everything that you could ever ask for.
Jumpstart a Career
If you're looking for a great way to get into volunteering, A Broader View is a great place to start. With volunteer opportunities in countries all across the world, we have the programs you need to succeed.
Our flexible programing will allow you to start helping impoverished persons across the globe. And if you've never volunteered internationally before, trust us: Belize is an amazing place to start.
As we've seen, this great Central American country holds a number of benefits that make it particularly attractive to new volunteers. And by becoming part of our Belize team here at A Broader View, you can experience everything this country has to offer.
Not only will you have a great time, but you'll also be able to use this to open more volunteering doors in the future. Whether you wish to work with A Broader View in other countries or start local charitable efforts of your own, we're sure that you won't leave A Broader View untouched. Our powerful positive mentally and desire to help others will hopefully allow all of our volunteers—even those only briefly in our programs—to continue to make life-changing differences in their own lives.
Gain a New Perspective
When you're in a country that's as poor as Belize, it's hard to leave with the same perspective. For those of us who grew up in developed nations—particularly in the West—it can be difficult to imagine the extreme levels of poverty that these people face.
In addition, the horrors of this poverty—and the effects that it can have on everyday life—are largely not within our realm of thinking.
Unfortunately, when it comes to human suffering, the "out of sight, out of mind" approach simply doesn't cut it. Those who turn a blind eye to the suffering of others aren't eliminating it—they're simply choosing not to grow and become part of the solution.
By joining A Broader View in Belize, you'll be taking an active stand against this dangerous ambivalence. And in doing so, you'll gain a fresh, new perspective on the world.
This proves particularly true for those who are volunteering for the first time. By seeing the difference that your actions can make, you'll realize for the first time the true power you hold. Not only that, you'll gain a new outlook on life that emphasizes your humanitarian and other responsibilities. This leaves to the leading of better and more fulfilling lives.
Make a Real Difference
We've noted that the poverty rate in Belize is extraordinarily high. Unfortunately, this leads to many individuals living in conditions that many of us simply could not imagine.
As bad as this is, it does have one major benefit for you. As volunteers ourselves, we understand just how great it feels to know that you can make a positive change in the world. And in Belize, you can be sure that there's plenty of help that needs to be passed around.
Because of this, you'll be able to start making a real difference in the everyday lives of local citizens. Depending on the program you choose, you'll provide a number of different services that can help improve lives throughout impoverished Belizean communities. Whether you choose an educational program or one providing or assisting in medical care, you can be sure that you're helping a nation where it counts.
And if you've ever done large-scale volunteering in you know just how good it feels to know that your work isn't in vain. By working with A Broader View, you can be positive that you'll be able to directly assist people in improving their everyday lives.
What's more, you'll be able to see the difference that you're making—giving you that positive feedback that makes volunteering feel so worth it.
By joining A Broader View in Belize, you'll start making a difference where it matters—and we can't wait to have you join us.
Change the Future
Okay—we know how this sounds. Yes, we admit that it sounds a bit cheesy to say that you'll change the future through your work with A Broader View in Belize, but that's really what you'll be doing.
By working with us, you'll be able to use your skills to influence a new generation of people—including children. And as cliched as the phrase is, it's true—children really are our future.
And when you're talking about the future of a country where the poverty rate is over 40%, it's important that the right difference is being made. By serving as a positive influence on the people in Belize, you'll be able to help the country from the inside out.
By bringing much-needed education to the country, you'll better prepare its future leaders, helping shape the future trajectory of the entire nation.
Anyone who has volunteered long enough knows that it's hard to overstate the effects that a single action can have. And when you're working with A Broader View, you'll have thousands upon thousands of chances to make singular actions, all of which have future-changing power.
Even better, you'll be joined by like-minded individuals who will help guide and assist you so that you're making the most of the experience. By taking part in a gracious fellowship and camaraderie, you can enjoy your time in Belize, while leaving your positive footprint on the nation.
And if that's not a good reason to volunteer, we have to admit that we don't know what is.
The Bottom Line
With these ten reasons in mind, the answer is clear.
You should volunteer in Belize because you simply need to. With the population in need, it's critical that as many people as possible join us in helping raise the standard of living for many throughout the community.
By joining A Broader View, you can start to make a true difference where it counts. We look forward to working with you.