We are glad being here with the story of our customers Shawn Harry with his wife Lara Shawn and son George; they were the part of our last year batch and really enjoyed appreciated our Turtle Conservation project. Let's share with you what they think.
We are glad being here with the story of our customers Shawn Harry with his wife Lara Shawn and son George; they were the part of our last year batch and really enjoyed appreciated our Turtle Conservation project. Let's share you what they think.
Shawn Harry: We were the part of A Broad View, they supported us through every project in Costa Rica but the most that I, my wife and son enjoyed was Sea Turtle Conservation. I took 4 weeks off my job I'm a businessman and my wife is a teacher at high school we have a son of age 14 years – basically he made us go with him, my wife and son got their summer off so we decided to do something unique and one of my friends suggested us ABV.
This is truly adventurous for us, the journey we had with ABV coordinators and guides made a memory can't be washed off our brain, definitely, we have more with them in the near future. There were many other projects ABV offered, they made us check various programs' videos but my kid just stuck on Sea Turtle Conservation that harvested us many fruitful outcomes.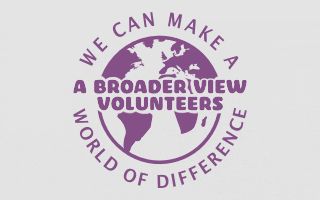 Volunteer Abroad Costa Rica San Jose, Heredia & Escazu
Finally, they scheduled our travel by completing a registration and took us to Pacific Beach in Costa Rica. Spanish for me isn't difficult, my mother was Spaniard, she taught me so that wasn't a big deal for me to communicate but my wife and son learned few of important sentences from me before we go to communicate with locals – that's important to learn the foreign language while you step on the earth where you never belonged to, by the way, A Broad View teaches Spanish as well. Every inch of Pacific Beach was filled real beauty, one side of it surrounded by high hills covered with green, its blue water just grabbed every eye, many times I saw monkeys over the hills' side, it's perfect for hiking, surfing, and camping – my family loved it. We got 2 main reasons for volunteering in Costa Rica, one – we wanted to something very interesting and informative, second, George was 14, he couldn't make his journey alone, one of the parents was required. The group we've got had 2 more families a single mother with two boys and a father with 2 daughters and a son and the rest of those were solo volunteers – they were adults above 16 and certainly very enthusiast for Sea Turtle Conservation. We had great coordination with all the others. There are many things we have never encountered before this journey and I really want to make you guys learned of what I and my family have experienced while volunteering in Costa Rica.
If you are new to this, then you surely have to study what "Sea Turtle Conservation" is all about, if you think that it's something to save turtles' lives after the eggs hatched up and they rush towards water – you are 50% correct, but the story paced up bit more.
What's Sea Turtle Conservation?
When we were taken to Pacific Beach, there were many guides of ABV with us, first day was all about learning the seven different types of turtles – Green Sea Turtle, Hawksbill Turtle, Kemp's ridley Sea Turtle, Loggerhead Sea Turtle, Leatherback Sea Turtle, Flat-back sea Turtle, and Olive ridley Sea Turtle. They gave us a basic overview of how these kinds of turtles live, what environment they prefer to lay the eggs, what are their habits, and how to deal with them. Session started with the second day, when we actually picked up several baby turtles in our hands which guides brought for us from the huge hatchery – that was my first time actually, never in life had I had such delightful experience and so my family had. We need to send the baby turtles to the sea – they were above 100.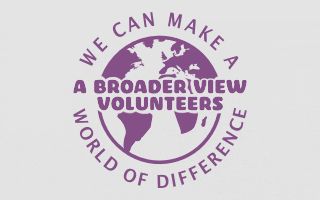 We just put them on the sand so that they rush towards water safely, running for them is essential for their lungs to function properly before they vanish in the sea. Another thing was important for them during this, the baby turtles have to imprint the sand because the time when they grow up and the female turtles of those will come to lay the eggs in future, they would reach the same place and that's only sand which can revert them again. That was very interesting especially for George, he was very excited and energetic for the next tasks and to collect a good story for his friends to share of course.
We had day and night sessions to patrol the turtle hatching and get them safely to the water. ABV answered my question "Why Sea Turtles are the endangered species?" See, there are two reasons, one is manmade and the other is natural, turtles have a very slow rate for reproduction. A Hawksbills Sea Turtle takes average 15-17 years to reach the age of reproduction and sadly there exist 10 out of 1000 to adult age because most of the time monkeys, eagles, and many other poachers take them to eat while they rush towards the sea and sometimes they are caught by human predators. The count of turtle species is gradually decreasing across the world – so, we have to save them.
Female sea turtle tries to lay eggs before the sun rises, so, during night time, we were not allowed to take torches and hand lights with us, this may stop turtles to reach ashore, ABV teams throughout the night kept patrolling they look for the female turtles make their ways to lay eggs and to stop the poachers taking eggs away and hurt adult turtles, we were also with the team silently at some distance.
When the time for them to lay eggs was over, we were brought to their nest, and there were nearly 150 eggs. We were asked to make data. ABV gave us guidelines for their reproduction and nesting habits. We collected the eggs into a bag and made the way to the hatchery. We dug the space for the eggs to follow the gestation period of around 60+ days. We looked after all days and night until they came out of their eggs – some eggs were not hatched up for many biological reasons and we entered the data again as were guided and then assisted the hatchlings to the sea.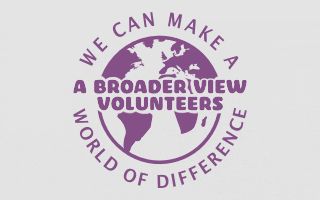 As I said, we had two shifts – day and night, ABV assigned us a few more tasks which include digging holes, moving and refreshing sand, night patrolling, growing plants across the dig, cleaning, and calculating the birth time and making possible charts. It was all very effortful.
During the course, we also got an encounter with the injured female turtle, our organizers found a little injury on her head, and then took it to the nearby hospital for possible treatment and took back after three hours, it was huge and actually was confused seeing many people surrounded it.
ABV kept the turtle under the observation for two days and then allowed it to go in the sea. George and Lara along with other families happily took part in all activities ABV assigned us. They were really happy seeing huge turtle pacing back to the sea.
As a volunteer, we have learned many tips to deal with the sea turtle in Costa Rica. Volunteering in Costa Rica many sound simpler but demands special skills to deal with wildlife. Below are some tips I have learned and want to share with you:
Important Tips Sea Turtle Conservation in Costa Rica:
First, you have to manage your expectations. Be courageous and utilize the opportunity like it is last. You don't have to bind many expectations maybe one night you see no female turtle heading to lay eggs and maybe the next night, you see 20-39 approaching ashore.
If you are required to go a few miles, be ready and fit enough to face the things. Make yourself prepared for the scientific knowledge you will collect on the spot.
Take it as advice – newbies – you don't have to pack much because it's mostly rainy and when there's no rain it's humid. Shorts and T-shirts work all day and in the night you may need to dress.
While you deal with baby turtles, don't miss to put on your gloves. Most of the eggs don't hatch up so, they have to be removed off the dig hence you need to have gloves over your skin to prevent chemicals and other secretions reaching your wounds (if any).
Take a scented soap with you – Eggs you have to remove are smelly, you have to have a strongly scented soap to vanish that smell off your hands.
Speak out your guides to inform you what safety measures and precaution you need to have to get for volunteering in Costa Rica, better is to have antimalarial vaccinations and medication before a departure because you will spend almost all nights near the seaside, it's rainy majorly and there are thousands of mosquitoes to deter you.
Female turtles love to lay eggs during the night – so, stay quiet with no flashlight. Even put on light clothes.
Don't try to serve your food to turtles, it can make them ill.
Try avoiding plastic stuff near the seaside and don't spread trash there. Try to participate in cleaning activities during day time.
Try not to smoke there during working hours.
Handle baby turtles gently so that they don't fall on earth losing your grip.
Don't even disturb the turtles when they hatch up from the eggs. Be cautious for the place female turtle look for nesting, stay away and wait for the female go back the sea level.
Safely keep the eggs in the bags and prevent poachers.
One thing, as a volunteer, you can do for saving turtles even after you leave, make a presentation and present it to the local people. Must include the ways to prevent the seaside from litter and the reasons we have to save the turtles' lives. That's the only way we can spread awareness and prevent the locals from killing turtles illegally.
If find any injured, take it safely to the possible treatment immediately.
What Life Lesson I, my Wife and My son have received from the Sea Turtle Volunteering in Costa Rica?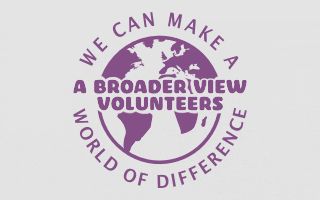 Saving Life – an important lesson we've got to know. Do your hardest to save others' life whether it's merely a turtle or someone like you before you. It's real happiness enclosed in small acts of generosity and self-denial. For you who read this, it may be a 3-4 minute longer story but for us, it's not less than a life-changing experience and I'm really happy for my son who has learned such huge meaning at a very small age – it works!
How was Sea Turtle Conservation for my Wife and Son:
Best for them – they both have made new friends and kept a very interesting experience with them at home. My wife Lara says: I loved the way we explored wildlife! Truly, I loved that too. And my son started asking for when we are again going for Sea Turtle Conservation with ABV. Certainly, he already made his school friends jealous of the pictures we clicked.
Would we volunteer again with A Broad View?
Well, I personally searched a number of other organizers as well but truly liked the packages ABV offered us. I and my wife were a bit nervous because we three were the only family with a single kid and two parents but the way ABV organizers and coordinators supported us throughout our way was incredible. Certainly, there are many other programs yet to catch so, we would definitely recommend the service to the rest who are searching for the best and affordable Volunteering programs in Costa Rica. Their staff has intense abroad experience they know the best tips to make it informative and worthwhile for you. So, it's better to keep A Broad View at the top of your list!