Costa Rica is one of the Overseas adventure destinations for Gap year volunteering. According to my experience of volunteering in Costa Rica, I would rate it as the best Volunteering destination in Central American Countries.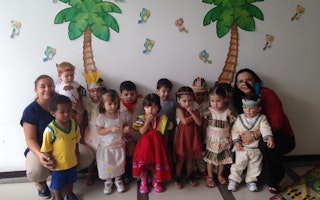 Costa Rica is one of the Overseas adventure destinations for Gap year volunteering. According to my experience of volunteering in Costa Rica, I would rate it as the best Volunteering destination in Central American Countries. Luxurious hotels and resorts, world-class amenities, peace, and best wildlife experience made my volunteering journey unforgettable for my lifetime.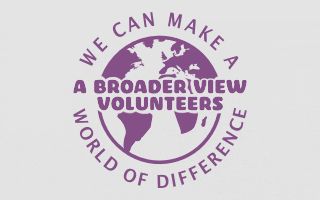 Save Endangered Sea Turtles in Costa Rica Volunteer Abroad Abroaderview.org
The rainforests, beaches, and volcanoes opened the true beauty of nature to me. I witnessed the happiness and calmness on the faces and natures of the natives of Costa Rica. According to them this calmness and happiness were associated with their Slogan " Pura Vida" meaning as Pure Life. I had 4 weeks Volunteering program. Throughout my Volunteering in Costa Rica, I listened to this slogan frequently. If you are fond of Overseas adventure trip and having a Gap Year, then it's the best time for you to Volunteer in Costa Rica. As per my own experience, Volunteering in Costa Rica opens various exciting opportunities as well as challenges. One thing is sure that, after this volunteering experience you would find yourself even more disciplined and organized. If you are willing to get to Costa Rica, you must learn something from my experience. Because knowing the things before time would surely increase the excitement and adventure in your experience.
Volunteer Experiences in Costa Rica:
Living with the locals:
During the entire tenure of Volunteering in Costa Rica, you have to live with a native Costa Rican family in their home. This accommodation is provided by the management of that volunteering program. During this stay, you have to live with them like a family member. This opens the pathway for you to experience and observe the true essence of learning and knowing the local Costa Rican culture. You come to know their norms, values, religious beliefs, and history. In short, you get the best and most authentic information from that. During my stay in San Jose, I was living with a single Mom who couldn't understand English very well and similar was my situation in case of Spanish. Until the end of my stay, we had taught each other enough English and Spanish respectively to understand without facing any problem.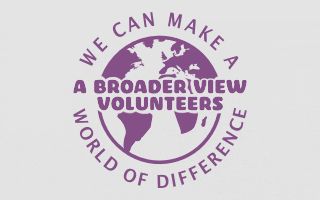 Living a Local Life:
When you volunteer in Costa Rica, you have to live with the locals and you are forced to live like them. There are special programs and training sessions for you to learn and observe the local ethics and traditions. Language training sessions are organized under experienced and certified teachers. Cooking classes are also organized that help you to cook delicious Costa Rican cuisine. By the end of my volunteering tenure in Costa Rica, I was able to cook Costa Rican dishes like Gallo Pinto, Olla de Carne, Casado.
Projects for the conservation of Wildlife and Sea Turtles:
A major portion of Costa Rica is surrounded by forests and jungles. These rainforests serve as the host of various diversities of the wildlife. The coastlines of Costa Rica serve as the habitat of a vast variety of aquatic life. The volunteers are assigned the duties of different projects working for the conservation of the wildlife. Living in on the beaches and rescuing Sea Turtles is the best experience of my life. My experience of working at a wildlife rescue center was like my dream came true.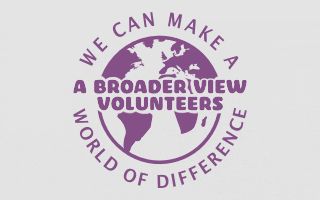 Shopping Experience:
During volunteering in Costa Rica the volunteers work for five days a week. They are free on the weekend which opens a great opportunity for them to explore the area and buy something to take back for their loved ones. Local coordinators are appointed with the volunteers to guide them to the best market places and help them in purchasing the best things at best prices.
Global Interaction:
Volunteering abroad in Costa Rica is a great platform to interact with the volunteers of different regions. Each person brings the culture of his own. When you live, explore, work, and travel with other volunteers from different countries, you don't only explore Costa Rica you actually explore the entire world without traveling through.
Experiences that can't be purchased: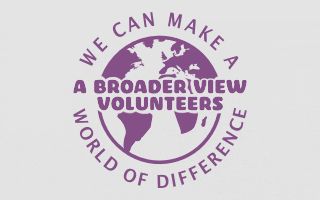 Volunteering is an important experience not only for doing adventures but also for making memories. Living in Costa Rican locals' homes, sharing food and kitchen with them, exploring with the volunteers coming from all over the globe, rescuing the wildlife and aquatic life, are the experiences that can be experienced by the volunteers only. Even famous tourists don't have such experiences in their fate. Precisely, volunteering in Costa Rica is something that leaves its mark in your soul.
Things to know before volunteering to Costa Rica:
Following are the things that I think you must before Volunteering to Costa Rica;
Pura Vida- an often used word: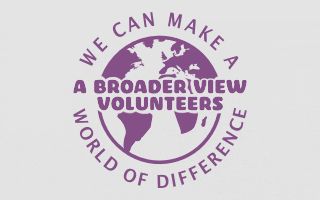 During my volunteering experience, I used to hear Pura Vida (Pure Life) at regular intervals. According to the Ticos (Costa Rican People), this word shows their happiness and all is a good gesture. This term is not the only word for the Ticos but actually, it is the way of living. Once a guide told me that the reason for Costa Rican people to be happy is Pura Vida. And the most interesting thing is that Pura Vida can be used everywhere. For example, if someone asks you, Como Estas? (How are you?)You can simply respond with Pura Vida.
The Staple food of Costa Rica: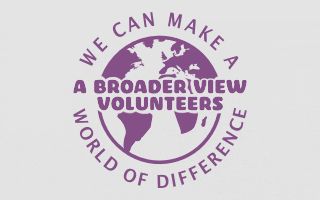 Rice and Black beans are the staple food of Costa Rica. About 70% of the dishes are somehow related to Rice and beans. Even the national food of Costa Rica Gallo pinto consists of Beans and Rice blended with special spices and vegetables. The most interesting thing about Gallo pinto is that apart from being healthy and tasty it never allows getting bored of this dish.
Extreme Rainy Conditions:
During May to November, there a lot of rainfall at Costa Rica. It's always humid around. It rains about 100 per 170 days. It varies as per the geographical changes. But more rainfall results in excellent surfing experience. The volunteers must have some good quality raincoat and pack cover. But this rainfall can also become the source of discomfort as floods are also common in Costa Rica.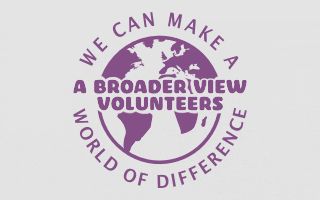 Importance of Turtles:
It's a matter of fact that, the population of sea turtles is declining day by day. This is coming as the result of illegal hunting for food and also due to water pollution. Only one out of five thousand turtles make up to adulthood. Being a Gap year student, it's a great honor and opportunity to volunteer the innocent sea turtles. The time I volunteered at Costa Rica, we organized awareness walks and seminars for the conservation of the innocent turtles' species.
Punctuality:
"Punctuality is the key to the Success". It looks professional to move with time. During volunteering in Costa Rica, you must follow some strict time frame. A volunteer is never supposed to be making lame excuses for being late or out of the time. Everything must be done accurately within the exact time span. During our volunteering tenure, some volunteers got frustrated at first but they got perfectly fine and used to the strict TICO TIME (Term used to refer Strict time schedule at Costa Rica).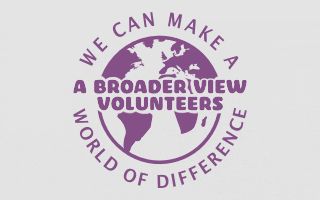 Delicious Food and Soda:
For the Volunteer in Costa Rica there's never a shortage of Soda and food. The food in Costa Rica is commonly served in buffet style with unlimited servings of soda. This gives the customer to choose amongst the several options. The most common dish to be served is Casado. It is is the best mixed along with rice, beans, vegetables, salads, and other sausages. Once you Volunteer in Costa Rica, you become a fan of their food. Other famous food items contain Gallo Pinto, Tamale, Rice Pudding, Black Soup, Olla de Carne, Tostones, Creme Caramel, and Chifrijo.
Transportation:
The transportation in Costa Rica is cheap and easily available. You never find long lines in front of the bus stands. For a long journey, there are a number of good quality transportation services. But in case you have to visit some rural are then you may find some rigged transport.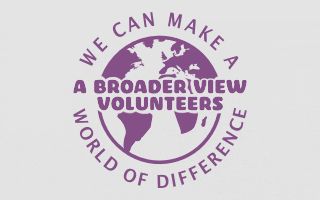 Mosquitoes:
The only unpleasant thing about volunteering in Costa Rica is that there is an abundance of mosquitoes. As mosquitoes bring a number of diseases along with them like dengue, malaria, etc. and there's no proper vaccination for dengue. So you have to be extra conscious and careful about your safety. By my Volunteering tenure, we used to take proper nets, mosquito repellant, with long sleeves shirts and long shoes as the precautionary measure. And only in certain areas in the Caribbean coast will have some issues, better to avoid.
Reasons for Volunteering in Costa Rica:
Costa Rica has earned a respectable name for volunteering opportunities. Here the reasons that I feel are the reasons to opt, Costa Rica, as your Gap year volunteering destination.
Safety
Friendly Culture
Natural Beauty
Versatility
Spanish Language
Gratitude
Safety:
One of the major points of discussion around the globe is the security issue. Everyone is afraid of lining in danger. This fear is really overwhelming. But at Costa Rica, this fear is eradicated. The authorities of Costa Rica appreciate the volunteers and tourists with opened arms. The Costa Ricans fully welcome the volunteers wholeheartedly and offer complete assistance, guidance, and safety. Costa Rica is named as the safest country in America.
Friendly Culture: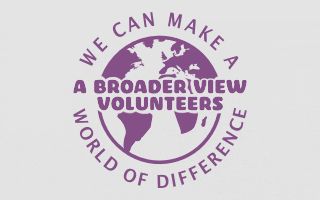 I found Costa Rican people the true representatives of their slogan "Pura Vida" Pure Life. Having smiles on their faces, Ticos are the real depiction of Ethics. They always welcome visitors and are always ready to share their things with them. Whenever you go out you find many compliments like hello, how are you, have a nice day, goodbye, and have a nice journey. It's never hard to get into that culture. All you have to do is to keep a good smile on your face and feel the "Pura Vida". Such a friendly attitude makes Volunteering in Costa Rica the best option for the Gap year.
Natural Beauty:
Besides having a really good natured native people Costa Rica also enjoys natural Beauty. Despite being a small country, Costa Rica still has the best opportunities to praise the natural beauty. During Volunteering, you can enjoy swimming in the water to hiking in the rainy jungle. Precisely, I found Costa Rica as the best place to appreciate the natural beauty. Poás Volcano National Park, La Fortuna Waterfall, Corcovado National Park, The Guanacaste Beaches, Tortuguero National Park, Manuel Antonio Park, Monteverde Cloud Forest, Santa Teresa, Arenal Volcano, and Cocos Island are the most recommended places that you should never miss to visit while volunteering in Costa Rica.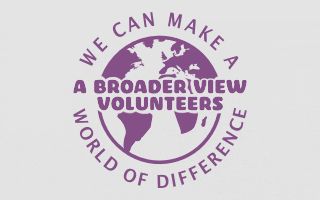 Versatility:
The most amazing experience I found during Volunteering in Costa Rica is the versatility in nature. During Volunteering, in Costa Rica, you experience the silver sandy beaches, rainforests, vast coastal lines, volcanos, and you can spectate the mighty waves of two oceans i.e. Atlantic and Pacific.
Spanish Language:
Volunteering in the Gap year is an excellent opportunity for someone to learn the local language of Costa Rica i.e. Spanish. As it's obvious that the Ticos have a very friendly nature. They are always happy to help visitors. They also speak very slowly and clearly. Their accent of speaking is really enjoyable and comfortable for beginners Volunteering in Costa Rica to learn the Spanish language.
Gratitude:
Volunteering in Costa Rica, is an experience that can never be forgotten. The reason is the Ticos. Despite being poor and less literate, the Ticos always need someone to volunteer them. Once you volunteer them, a bond is made between you and the Ticos. The gratitude and respect the Ticos give you during Volunteering in Costa Rica is something you will want to experience again and again.
Best Volunteering Places in Costa Rica:
Hoping that you have decided to Volunteer in Costa Rica but you might be confused to choose your destination. Let me help you. Here are the best places to Volunteer in Costa Rica with the specification of the field you can volunteer in;
Teaching English, (Nationwide)
Nursing/Elderly (Puntarenas)
Medical Programs (Puntarenas)
Child Care, San Jose, Costa Rica
Turtle Conservation, Caribbean, Pacific, Costa Rica
Construction (Cartago)
Care giving (Cartago)