Honduras is a country in Central America. Actually, the full name of the country is the Republic of Honduras. The population of Honduras is around 9 million people. The economy in the country is in a very bad situation. Most of the income depends on the trading of products like coffee and banana. Therefore, they are always affected by natural disasters, price changes, etc. Also, there is an unfair distribution of income in the country. Because of all these reasons, people have really low living standards. Honduras is one of the poorest countries in Central America. Crime rates are very high and they suffer from a lack of fundamental services like healthcare, education, etc.
Since Honduras is a country which needs help, there are many volunteer positions available in the country. As Abroaderview we have 9 program options. The capital is Tegucigalpa but our programs are located in a coastal city called La Ceiba. You can choose one of those programs according to your skills and wishes. Here are the 4 groups that you can involve as a volunteer: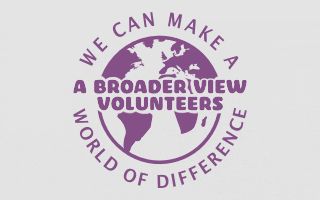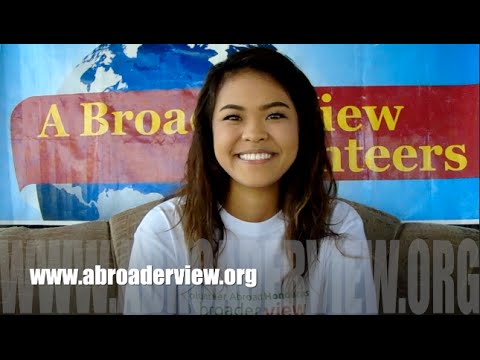 Video Review Volunteer Thu Nguyen Honduras La Ceiba Premed Program
1. Paramedical/ Student Nurse
In Honduras, they really need support in healthcare centers. The number of doctors, nurses and other staff is not enough and because of the low living conditions, lots of people need healthcare services very often. As an undergraduate student in medical or nursing, you can join health-related projects in Honduras. By being a volunteer in this project, you will have a unique experience that you can use in the rest of your career. You will also be satisfied mentally and emotionally because of your contribution to the community. They wşll be very happy to have you in their country and they will be thankful for your services.
Of course, you won't be alone during your volunteer job. You will be working with the local nurses and doctors. You can take advice from them all the time, and they will be helping you with everything. The volunteer position is available in the regional hospital of La Ceiba. It is a busy hospital and they really need a second hand in the facility. As a volunteer here are your tasks in the hospital: First, you should help taking vitals and you can assist with consultations. Secondly, it is expected that you help the maternity department. Thirdly, you can perform basic healthcare services like cleaning the wounds, changing bandages, etc. Finally, you can always help the doctors and nurses whenever they need a second hand. They will be leading you according to their needs. Just listen carefully and try to do your best to help them.
As Abroaderview we are flexible about dates and durations. So, you work as a volunteer whenever you want. Any length of time acceptable. This program in Honduras is open for all volunteers who have a medical background. As mentioned above students are also welcomed to the program. This volunteering program gives you the chance of making a real contribution to the Honduran people's lives. Also, it will be a great experience for your professional life in healthcare.
There are some requirements that you should know before volunteering in the medical sector in Honduras. First of all, you should bring your own comfortable shoes maybe sneakers with you. Secondly, you are expected to bring some basic medical tools such as a stethoscope, thermometer, blood pressure cuff, gloves, mask, oximeter, cleaning wipes, etc. You will be using these tools during your volunteer service and after you completed your program you will leave that equipment in the hospital as a donation.
There are certain things you should know before volunteering in Honduras. Keep in mind that, ABV local coordinator will be there for you all the time. You can always call him whenever you need something. They are 24/7 available. Since we are a non-profit charity, it is a tax-deductible program and also you can do fundraising for your volunteering expenses. Accommodation is planned carefully by ABV so it is guaranteed that you will stay in a safe place among friendly and helpful people.
The official language in Honduras is Spanish. So, if you need Spanish lessons, ABV will provide lessons. So that you can also improve your Spanish while volunteering. You will be working 4-8 hours a day and only weekdays. Therefore, you will have time to have rest and discover around. Honduras especially the beautiful coastal city La Ceiba has a beautiful nature. You should definitely do some sightseeing on your Honduras trip. It is possible that you see ancient ruins of the Mayan Empire. Also, adventure activities like zip lining, rafting, eco-trips are available in Honduras. You can plan an unforgettable experience for yourself. Weekends are all yours so you can do whatever you like. You take advice from your local director and plan your days accordingly. Wherever you go whatever you do, it is certain that living in Honduras for a while will be a life-changing experience for you.
It is possible you stay in the country as a volunteer 1-12 weeks. Hepatitis A and Typhoid vaccinations are must for Honduras. You should do your health check-ups before going Honduras. Also, a police check is required. But this not a special application for Honduras. ABV requires clearance report for each program. It is needed for our local partners' safety. As mentioned above Spanish immerse lessons are available but it is not a must. If you like you can take Spanish lessons and ABV will arrange the lessons and the teacher for you.
2. Dental/ PreDental
In Honduras, oral health awareness and knowledge are really low. Therefore there are many people suffering from oral troubles. However, there are not enough public dental care centres and dentists to help them. Private ones are not affordable for many people. ABV has a volunteer job position in the regional hospital's dental department. By volunteering in this department you can help people who need dental attention.
Besides helping the dentists in the hospital, you should be giving education about the basics of oral hygiene. Especially it is necessary that children learn what to do for their dental health. By this way, future diseasen can be prevented. And, you will have a long-lasting effect on Honduran people's life.
Your position in the hospital will be determined according to your Spanish level and your professional background. Students are also welcomed to this program. Your tasks will be given by the local dentists in the hospital. Firstly, you will be expected to help to prepare equipment and materials. You will be assisting treatments. You will give education for proper dental cleaning and flossing. You will involve pain management procedures like oral screenings, fillings, extractions, etc. These activities will be performed by the local dentist but you will be helping them. You will gain really important experiences during your volunteer job.
For the volunteers don't know Spanish, language immerse program is suggested. So that everything will be much easier for you and you will be able to improve your Spanish at the same time. For example, you can work in the morning and take lessons in the afternoon or you can do the opposite. In both cases, weekends still belong to you for touristic trips and sightseeing tours. Therefore it is a good idea to learn Spanish during your stay in Honduras.
The program is in La Ceiba and the local staff will meet you at the airport. In the afternoon you will do a city tour and orientation with him. Also, the local ABV director is there to support you 24/7 during your volunteering. While you are leaving, ABV staff will escort you with your airport transfer. You can stay in Honduras as a volunteer 1-12 weeks. It is all up to you. Just decide the time you want to spend abroad and contact with ABV. Then we will arrange everything for you.
3. Paramedic/ Rescue
This volunteering position is a challenging one. You will be working in an ambulance or you will involve rescue activity. In both cases, you should be coldblooded and calm. It is not a job that a stressful person can manage. Here are the activities that you will be doing: First, you will assist emergency calls. It can be a car accident, a fire, etc. Also sometimes tourists get hurt during the activities like rafting. In this case, you are expected to help them.
You will be also helping firefighters team. You can help the cleaning of the fire station department, cars, equipment etc. It is the same for the ambulances. You need to control the tools, clean the car etc.
If there is no emergency, you can participate in the activities like grooming firefighting units, attend football matches as a precaution, etc. However, in all cases, you should be prepared for every kind of emergency and panic situation. You need to be tranquil all the time and so you can do your best to help people.
4. Language and Cultural Immersion
While volunteering in Honduras, you will have a chance to learn Spanish from native Spanish speakers. According to your level, your skills and your needs, you will create the program with the teacher. It is possible that the teacher focuses on your grammar, pronunciation or dialogue skills. You will have the test first. Then, the teacher will be guiding you for the right program.
ABV arranges you a local family house for the accommodation. Therefore you will have the chance to practice your Spanish also in the home. Our host families are chosen carefully among friendly people. Therefore, they will be speaking with you all the time and they will help you to improve your new language skills.
Language immersion classes can be combined with any of ABV projects in Honduras La Ceiba. Medical, teaching, etc. each program is possible. It will be your choice. Also, in your free days, you can practice Spanish. During your sightseeing trips try to speak Spanish as much as possible. Don't be shame and just try. Honduran people will be happy when they see you try speaking their language. They will help you with words and try to understand you in the best way. Especially in the local restaurants you can meet new people and chat with them in Spanish. It will improve your language very quickly and it is one of the most effective ways to improve your Spanish. You can also teach them English. So it will be a win-win collaboration.
To conclude, Honduras is a country that really needs the help of volunteers in many branches like education, health, etc. So, your contributions to the Honduran community will be really valuable. They will be thankful for your services and it is going to be one of the most interesting and original experiences of your life. Just decide, call ABV, and start to plan your trip to Honduras. It is going to be a wonderful and unique experience!...