Review Volunteer Michelle Sroka in La Serena Chile at the Elderly Care Center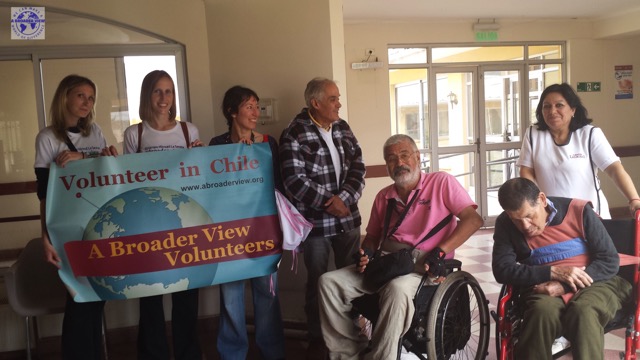 1 – How was the local ABV Coordinator/staff and the support provided in-country?
Vilma was an amazing coordinator and made sure I had everything I wanted. She went out of her way to ensure that I was comfortable, that I was enjoying my volunteer work, and helped me whenever I needed it. Tania (my Spanish teacher) was also a huge help when it came to translating and learning to speak the language.
2 – What was the most surprising thing you experienced?
Program: I was surprised at how much I was able to communicate with the seniors and staff at the nursing home. Even though I had some difficulty speaking (and understanding) the language at the beginning, we were still able to communicate through gestures (and some words).
Host Family: I was surprised and pleased that Vilma (my host mom) understood so much English! I was also surprised at how delicious all the food is here. I am somewhat of a picky eater at home, but here, I ate everything because Vilma's cooking is just that good!
Country: Everyone here is very friendly. It was similar to Canada in that people say hello to you when you pass them on the street. Also, it was pretty easy to find almost anything you might need here in the city.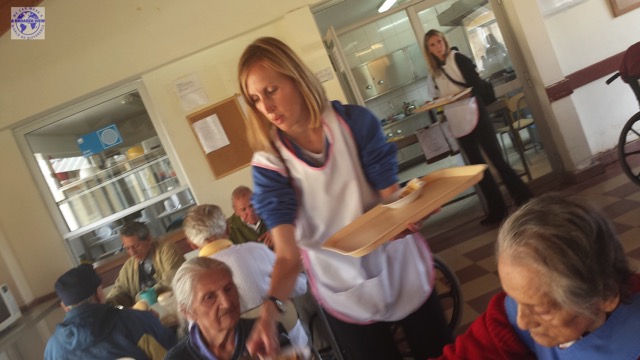 3 – What was the most challenging thing you experienced?
Program: Understanding the language during my first week here. Chilean Spanish sounds different than other countries, and even though I came here with basic Spanish, I couldn't understand people here for the first few days, which was sometimes frustrating at the nursing home (for me and for the staff and residents).
Host Family: The most challenging thing will be leaving my host family. I want to take my host mom back with me to Canada!
Country: Again, I have to say the language barrier. Also, there are dogs everywhere, which is difficult because I want to adopt them all.
4 – Any tips for future volunteers (clothing, travel, personal items, donations)
I would highly recommend Spanish lessons if you come here. They helped me a LOT. Even if you already speak Spanish, it's good to take the lessons because there are words that are different here than in other countries.
La Serena is a beautiful city, and even though it's small, there is plenty to do here. Also, there are lots of tours available on the weekends. (Vilma can help you book them!)
Bring layers! I was here in the spring, and even though it got warm (at times) in the afternoons, it was very cold in the mornings. And there is no heat in the house, so you'll need to layer up to be comfortable.
If you have questions about the country or host family, it really helps to speak to previous volunteers. I spoke with two different people who had recently volunteered in Chile and felt so much more relaxed about my trip after hearing their experiences.
5 – Other things volunteers should know before coming here: (that's not in the orientation guide)
The first few days are challenging because you are adjusting to the language (people here speak lightning-fast) and culture. It's ok to feel awkward. It will get easier.
It really helps if you can be a self-starter at your project. Try to see what needs to be done and do it.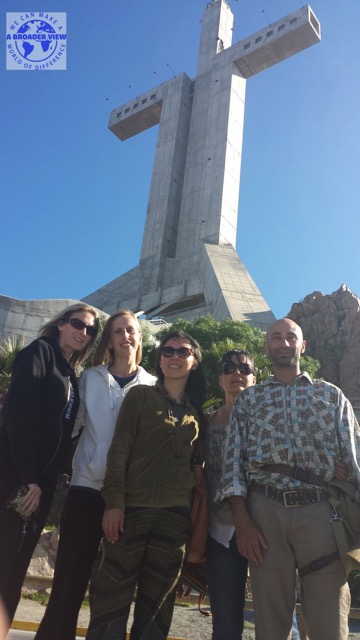 6 – Personal Paragraph about the experience (ABV Program Testimonial):
I have loved my time here in Chile, and am in denial about my program ending in a few days! Everyone here is very patient and kind, and Vilma and Tania are super-helpful if you need anything.
Working at the nursing home has been an incredible experience for me. I made a whole bunch of new friends there with whom I hope to keep in touch once I am back in Canada. If you decide to work at the nursing home (and I think you should!), try to learn as much Spanish as you can before you arrive.
7 – How would you describe your accommodation, meals, security, friendliness, quality, others:
My accommodation was fantastic. I had my own room (but there are two beds, so it is possible to share a room) in a separate part of the house, but there are several common areas (the kitchen, dining room, patio) where I would spend time with my host family and other volunteers. The house is in a very safe neighbourhood, and I always felt secure walking around.
I can't even describe the food here. You have to taste it for yourself. I will say that the fruits and vegetables of Chile have 10 times the flavour of those in North America. If you are lucky enough to stay with Vilma, be prepared to eat like a king, as she is an amazing cook!
8 – What was your favourite memory of this trip?:
Program: I liked spending time with the seniors and talking to them about their families, their interests, and their hobbies. There was one day where I spent over an hour chatting with an abuela about places that I should see in Chile and what I should do in each place.
Host Family: I liked all the times that Vilma would sit and chat with us after dinner like we were old friends. She is hilarious!
Country: I loved spending time at the beach on the weekends, as well as being able to walk everywhere in the city.
9 – How was the ABV USA support prior to traveling? (who helped you, emails, phone calls, chat online, how fast did you get an answer, did you get all your answers)
I found the support from ABV to be excellent. Whenever I sent an email, I got a response within 24 hours (although usually it was much quicker), and Sarah was always very helpful and kind with all my questions. I also used the chat system with Lori a few times, and she was also very patient with my many questions!
I received a few emails after arriving here, and they were a pleasant surprise. Mostly they were just checking in, wanting to know if I was enjoying myself, and if there was anything they could do for me. Sarah also sent an email after we had a big earthquake just to make sure we were ok here, which I found very thoughtful.
9.1 – What do you think about the reservation system online?
It was definitely user-friendly.
9.2 – How did you find Abroaderview website (key words, search engine, word of mouth, recommended by…, other)
This is actually my third trip with A Broader View. (I went to Vietnam and Cambodia back in 2010.) I have volunteered with four different companies, and I feel that A Broader View is the best in terms of value and support, so that's why I looked them up again for this trip.
10 – Are you willing to speak to other potential ABV volunteers?
Yes, absolutely.


Check more Volunteer Reviews here