Review Volunteer Steven Walters Teaching program in La Serena Chile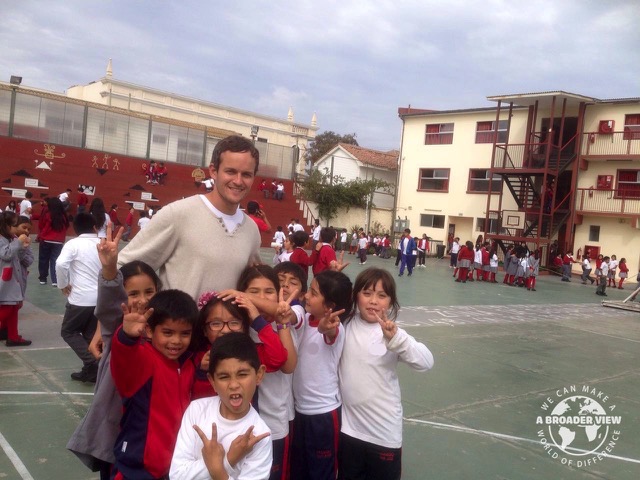 How was the local ABV Coordinator/staff and the support provided in-country?
Vilma was terrific as a host mother and coordinator to provide everything necessary for a wonderful experience while here in La Serena.

What was the most surprising thing you experienced?
Program: The English teachers where very knowledgable of the language and the different constructions of who to teach it.
The students were really friendly and show teachers a lot of respect.
Host Family:  The house has every amenity and more than Im accustomed to.
Vilma goes above and beyond to make the volunteers happy by providing trips information, making delicious meals, making you feel at home throughout, talking with you in patience to enable your spanish to improve and I didn't think the host would ever be this nice.
Country: The Lunch its dinner time and eat bread for dinner.
Earthquakes are a part of life here, including tsunamis, so everyones prepared.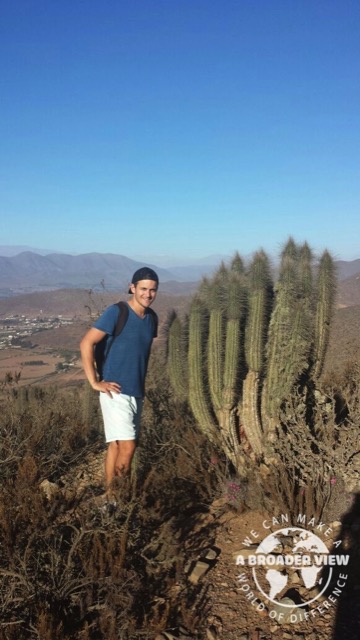 What was the most challenging thing you experienced?
Program: Long hours, starting at 8am and finishing at 5pm I find challenging.
Trying to learn Spanish in an environment where you speak English a lot at school.
Host Family: Honestly I can't think of any challenge that has raised in my time here with Vilma and her family.
Country: Paying $117 to enter the country
Things can be a little expensive and knowing I have to leave the beautiful country.

Any tips for future volunteers..
If you come to La Serena, prepare to be spoiled by Vilma.
Do some research of the surrounding area before you arrive so you have an idea of what you want to see.
Learn as much Spanish as possible before arriving as it`ll help socializing with the family and students.
Watch some Chilean TV shows and try to work out their accent.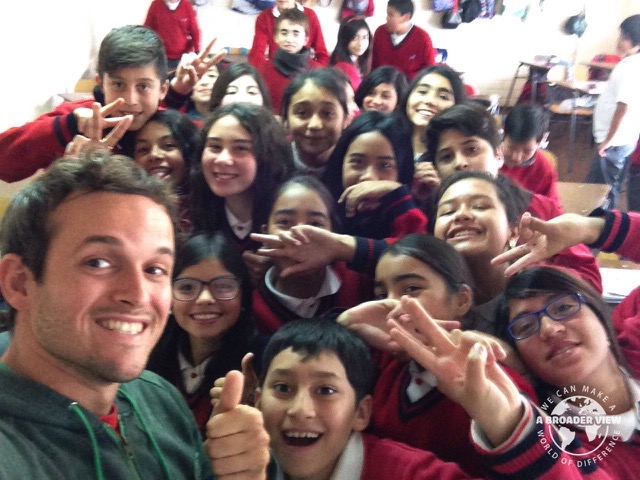 Others things volunteers should know before coming here:
You don't need to be concerned of having a poor experience here, by not having a comfortable or clean experience here in Chile etc.

Personal paragraph about the experience –
I've had a tremendously positive experience during my 6 weeks in La Serena. The school staff and students were all very welcoming and eager to have a native English speaker with them and they were all very friendly. The host accomodation far exceeded my expectations. Vilma the host has the perfect temperament for the job, offering a comfortable home with beautiful home cooked meals and time to talk and laugh in the evenings. The Neighborhood of both the accommodation and the school were very safe and I would highly recommend this program to anyone, particularly with Vilma she is the coordinator of the program as you couldn't ask for more hospitality or a more seamless transition into volunteering. It was my first experience volunteering and its an experience I'll never forget.

How would you describe your accommodation, meals, security, friendliness, quality.
I can't fault any of the above.
What was your favourite memory of this trip?
Program: Talking with the students and getting to know them on Physical Education day.
Host Family: Maybe returning from a weekend at Elqui Valley and having Lisa's (another volunteers) b-day where we had typical great food and wine.
Country: Elqui Valley, pisco, food and the mountains.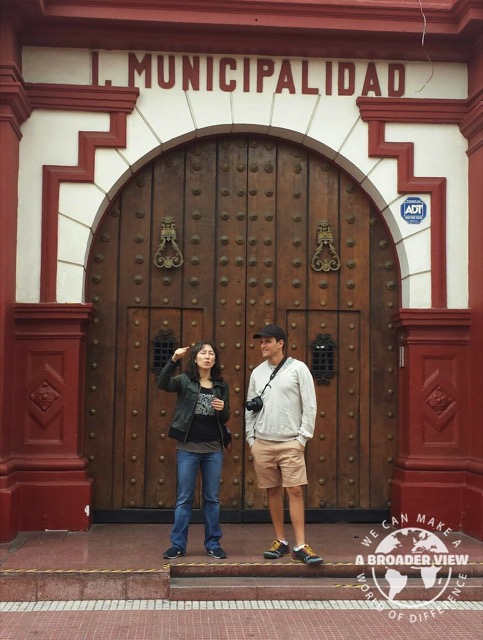 What do you think about the reservation system online?
Start-forward and easy to find the right program and timmings.
Are you willing to speak to other potential ABV volunteers?
Yes, I'm happy for my feedback to be given to anyone with reservations about booking here in La Serena. I'd like to return if I get the time.


Check more Volunteer Reviews here