Volunteer Name: Coline Barret
Project Location: Costa Rica, San Jose
Volunteered at: Orphanage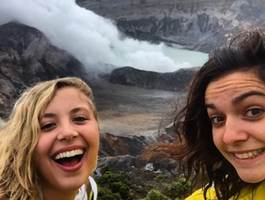 1- How was the local ABV Coordinator/staff and the support provided in-country?
The support was really nice from the moment I got to Costa Rica. My coordinator always made sure everything was going fine with my host family and also at the project. I was also pleasantly surprised to get an e-mail from ABV to make sure everything was going perfectly. Overall, I could not ask for more from the local ABV staff.
2- What was the most surprising thing you experienced? Name 2
Program: The most surprising thing I experienced was to really feel helpful at the orphanage. Indeed, the people working there made me feel really welcome over time and knowing I was really helping was even better. Also, I was surprised by how touching and comfortable the kids are with volunteers who keep on changing.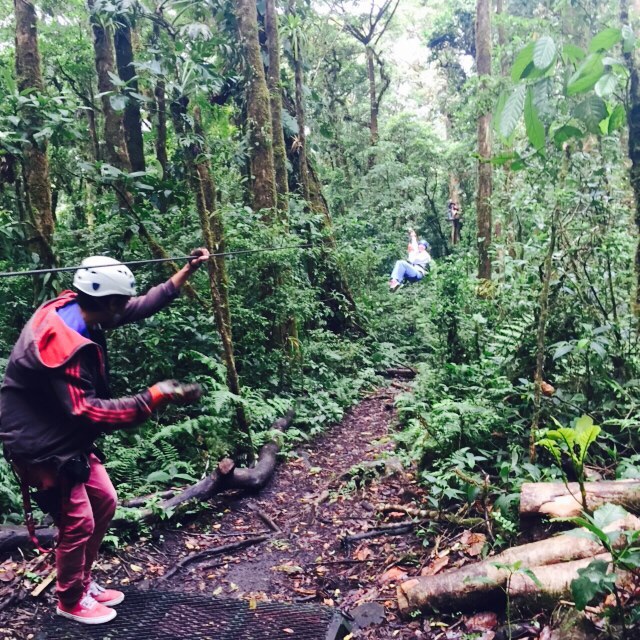 Host Family: My host family especially my host mother was the sweetest person I met here in Costa Rica, always trying to make me feel comfortable and at ease even though we could only communicate in Spanish. She would always ask me if I need anything, helping me with my travels on the weekends…
Country: Costa Rica is such a beautiful country and I wish I would have had more time to visit all the many others places here. What surprised me most was how easy and fast it is to travel from coast to coast by taking the bus. And you never know what to expect as you go from rain to sunshine, from forest to the beach in no time here.
3- What was the most challenging thing you experienced?
Program: What was probably the most challenging was finding an equilibrium when looking after the kids. Indeed, it can be difficult to know how to act with them or react in certain difficult situations.
Host Family: What was probably the most challenging was communicating in Spanish during the first few days but then as time past it got easier and easier to understand each other.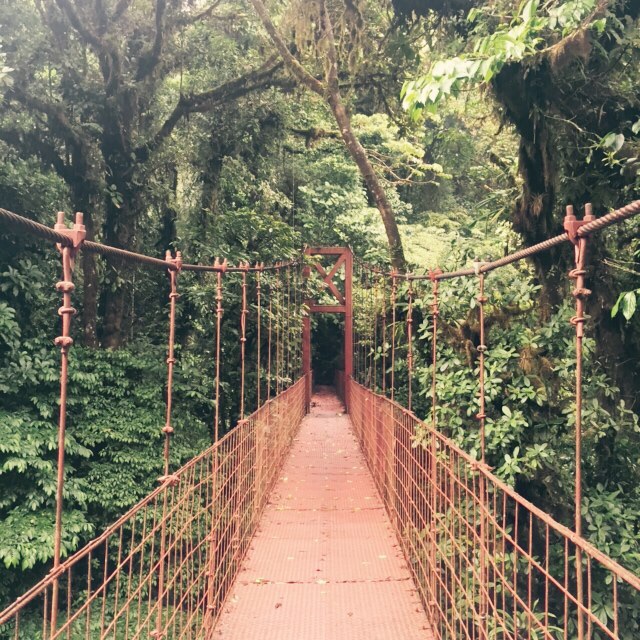 Country: The most challenging thing was to organize my travels on the weekends and making sure we were taking the right bus, finding a place to stay for the night…but thankfully all went perfectly well.
4- Any tips for future volunteers… (clothing, travel, personal items, donations)
1. Bring a guide, it can be very helpful to plan trips on the weekends
2. I wish I had brought back a souvenir from my country to give to my host family when I leave.
3. Bring more cash with you if you want to travel.
4. Bring a really nice rain jacket, you will need it (if you come during the rainy season of course, from May to October)
5.1-Other things volunteers should know before coming here:
(thats not in the orientation guide)
a. It might be important to bring some basic medicine, here they have good pharmacies.
b. If you only know basic Spanish, it might be helpful to bring a dictionary
c. Don't forget to bring some warm clothes if you are planning on traveling especially to the volcanoes or the cloud forests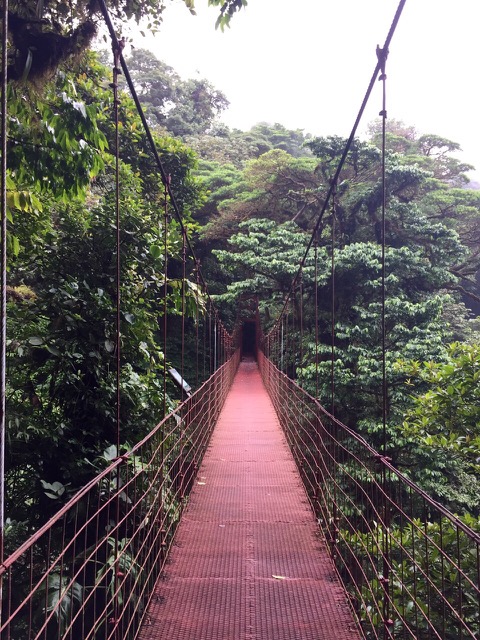 6- Personal Paragraph about the experience (ABV Program Testimonial):
I had a great experience here in Costa Rica and I am glad I chose A Broader View Volunteers for my trip. Having a project in a small orphanage like the one I worked at was even more gratifying as I could really help. I also made a lot of progress in Spanish which is very nice and I am really happy I got to really discover the Costa Rican culture by living in a local family.
7- How would you describe your accommodation, meals, security, friendliness, quality others:
My accommodation was good, I was happy to share my room with another volunteer. We therefore got to know each other and travel together which was really nice. I could not have asked for more from my host mother concerning food, she would always gives us a lot. I never felt unsafe and I feel like the people were always friendly.
8- What was your favorite memory of this trip?:
Program: My favorite moment at my program was probably celebrating one of the women´s birthday at the orphanage as I got to witness how much of a family they are.
Host Family: My favorite memory is probably the one of my host mother being so sweet and taking care of me when I felt ill for a couple of days. She was always asking if I was feeling better.
Country: My favorite memory of this country was probably walking along the beaches south of Puerto Viejo or maybe seeing the crater of an active volcano. I just have so many, I would not know which one to choose.
9- How was the ABV USA support prior traveling? (who helped you, emails, phone calls, chat online, how fast did you got an answer, did you got all your answers)
I communicated a few time with Sarah who is working with the ABV USA staff for simple questions and got answers really fast. A part from that, all indications where pretty clear on the website.
9.1- What do you think about the reservation system online?
The reservation system online is really well organized with steps to follow. It also makes you feel comfortable seeing how safe the organization seemed as I did not know anyone who had once travelled with ABV.
9.2- Who did you find Abroaderview website (keywords, search engine, word mouth to mouth, recommended by .., other)
I found ABV looking at forums, review websites as I was looking to volunteer somewhere but did not know which organization to pick.
10 – Are you willing to speak to other potential ABV volunteers?
 I will definitely speak positively about ABV and encourage others to go volunteer with this organization as I was really satisfied with it.

Check more Volunteer Reviews here