Volunteer Name: Lena Sol Namkung
Project Location: San José Costa Rica
Volunteered at: Children´s Hospital
1) How was the local ABV Coordinator and the support provided in-country?
They were willing to help. They called me twice throughout my stay and asked if I needed anything. The two local coordinators came for the introduction of the program and for the exiting interview. Though it was only a week, I felt that they were there to help me. I appreciate their support
2) What was the most surprising thing you experienced? *
I was surprised to see how much Costa Rica was Americanized. They had McDonalds, Burger King, KFC, etc. Many people knew English which made my travel throughout the city much easier. There were many tourists from all over the world. It was surprising but at the same time very fun.
3) What was most difficult to experience? *
One of the most difficult things that I experienced in the country was that there were no street/avenue names. I had a difficulty trying to figure out where I was. Due to having no names, I was confused when they were explaining to me where I had to go because they just referred to as "number of blocks". I had other volunteers with me who helped me get to where I needed. If I had stayed longer than a week, I would've probably figured out my surroundings.
4) Any tips for future volunteers… (Clothing, travel, personal items, donations) - travel as long as you can a.- b.- c.- *
What I would recommend is to bring a lot of clothing because the weather gets hot and you may sweat a lot. If you are planning to stay longer than a week, I would advise that you bring a spare jeans because that what we had to wear during volunteering. I brought scrubs to wear but they give you a shirt to wear so no need to bring scrubs. I also advise to bring a lot of sunscreen because you'll run out of one quickly when you apply more than once a day.
5) Other things volunteers should know: *
For the pre-medical trip, the volunteers should know that there wouldn't be many hands-on medical opportunities. Just enjoy the fact that you are helping out others and that you get to see a whole different part of the world. Be open-minded and welcoming to new ideas, culture, and people.
ABV: We explain in the ABV orientation and on the website about the tasks and work you will do at the premed program
6) Personal Paragraph (ABV Program Testimonial): *
I had a great time in Costa Rica and at the Hospital de Niños. I felt one week was too short but I'm hoping to come back in the near future for a longer stay. I had mind-blowing experiences and eye-opening moments. I enjoyed the time I spent with the children and babies. Also, Costa Rica was beautiful and it was nice to be exposed to different part of the world.
7) How would you describe your accommodation, meals, security (e: host family, on-site, shared) *
My host family was great. They were very friendly, loving, and welcoming. My host mom was the best because she took care of me as if I was her daughter. She provided 3 meals a day for us (packed lunch for us!) and she's an awesome chef. I've met some great people at the hospital. They were also very nice and helped me adjust easily to the hospital. The country was safe. Although my host family's house and the site were pretty far, I enjoyed the time travelling between the two locations.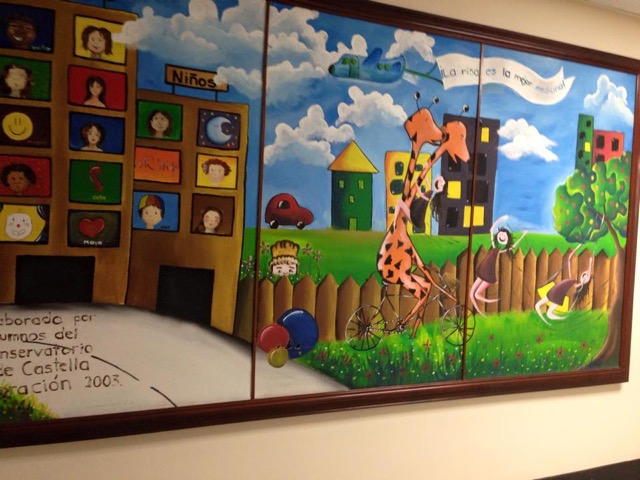 8) What was your favorite memory of this trip? *
My favorite memory is that I got to meet new people. I met new people at my host's house as well as at the hospital. If you start to open your mind and heart to new people, they can become some of the most important people in your life. I believe people are the most valuable parts in life and I have just gained so many valuable people through this volunteering trip.
9) How was the ABV USA support prior traveling? *
They were very helpful. Whenever I had a question, I would get a quick response from the staffs of ABV USA. Sarah, especially, helped me through my confusions and concerns. I was very satisfied with the support provided to me prior and throughout my traveling.

Check more Volunteer Reviews here