Volunteer Name: Pamela E.
Project Location: San Jose, Costa Rica
Volunteered at: Guardia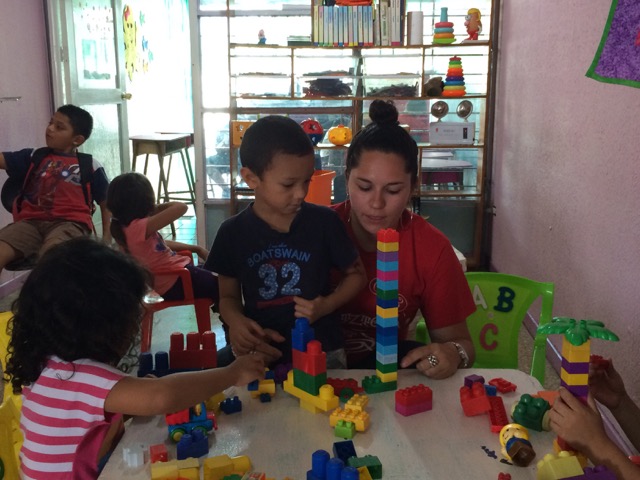 1- How were the local ABV Coordinator/staff and the support provided in-country?
The Coordinator and Staff in the country were very nice and helpful throughout my trip. They were always available to answer any questions. They also gave recommendations on activities and trips.
2- What was the most surprising thing you experienced?
Host Family: Wifi access and the family was interested in my life back home
Country: Friendly people and great food
3- What was the most challenging thing you experienced?
Host Family: Saying goodbye, they have become like a second family for me.
Country: Directions and address
4- Any tips for future volunteers… (clothing, travel, personal items, donations)
1. Insect Repellent
2. Sunscreen
3. Umbrella
4. Comfortable shoes- lots of walking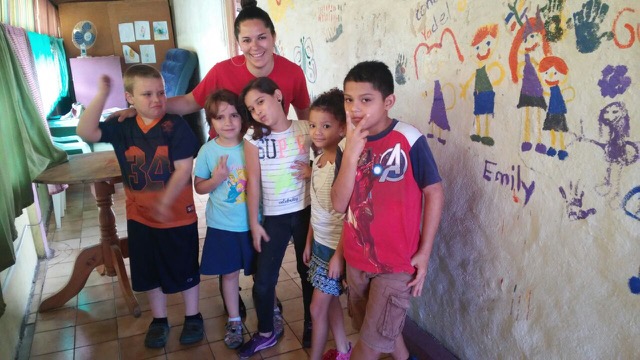 5.1-Other things volunteers should know before coming here:
(thats not in the orientation guide)
a. Learn a few words in Spanish, goes a long way with the locals
b. Don't be afraid to ask for directions, people are usually friendly and will go out of their way to show you.
c. Be involved. I made conversation with everyone I encountered to learn more about them and their lives. I learned so much from that.
6- Personal Paragraph about the experience (ABV Program Testimonial):
My experience has been overall rewarding to see the smiles on the children's faces every day. The country itself has a lot of cultures to offer. The program was also flexible to allow me to explore San Jose and other regions. The people are friendly and inviting as well.
7- How would you describe your accommodation, meals, security, friendliness, quality others:
Accommodations were clean. I enjoyed the meals very much as there was a variety but also my host family asked my likes and dislikes. The country is safe and traveling to other regions such as the Pacific was easy and simple. The Costa Rican people were always happy to give me directions and help out. They certainly embrace the Pura Vida culture.
8- What was your favorite memory of this trip?:
Program: We drew out the entire solar system in English on paper. Also whenever the kids sang and danced.
Host Family: I got to incorporate my Colombian Heritage by teaching my host family to make arepas and Buñuelos.
Country: Traveling by bus, we got to see the mountains and the beaches as we traveled up the coast all in one trip.
9- How was the ABV USA support prior to traveling?
My emails were answered very quickly and the whole application process was easy. They had simple and easy to follow step by step instructions. The best was the checklist to make sure I did not forget anything.
9.1- What do you think about the reservation system online?
Simple and easy to follow where it was great when it showed you the sections were completed and checked off.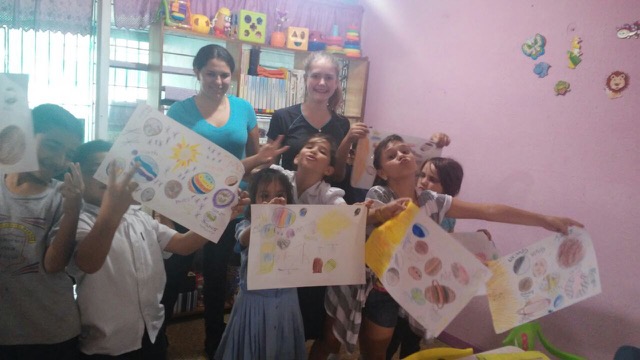 9.2- Who did you find Abroaderview website
I google-searched an organization that was flexible in the project location and time. I didn't have a lot of time to spend abroad but I wanted something that would fulfill and give me a great experience. ABV website was easy to find and had lots of information and feedback on all programs.
10 – Are you willing to speak to other potential ABV volunteers?
Absolutely; it's great to get more people involved in the organization. Volunteering is a great way to learn and meet new people.

Check more Volunteer Reviews here