Volunteer Name  Jackie Huenelee
Project Location Costa Rica
Volunteered at Sea Turtle Conservations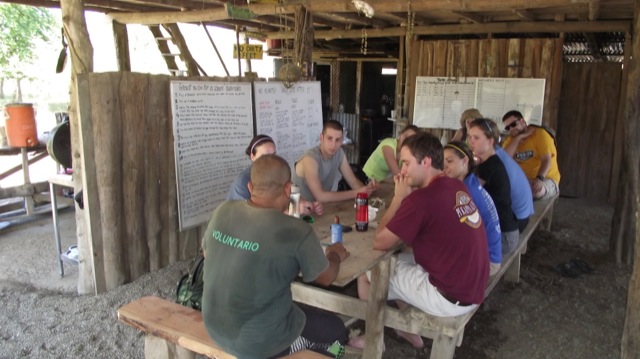 How was the local ABV Coordinator and the support provided in-country?
Nicki was great. She was helpful in giving us information about the project, and Costa Rica in general.
It was great to have an English speaker coordinator to help us transition our time at the sea turtle camp.
What was the most surprising thing you experience?
The type of work we did sometimes surprised me.  At first I was surprised that clearing paths would help the sea turtles/conservation project, but then learning more I understood how all the parts we did helped to sustain or expand the program.
What was the most difficult to experience?
Since two of the nests were overdue but had not hatched we had to dig them up (to see what was wrong) unfortunately the turtles were all dead.  We had to remove the eggs and dead babies.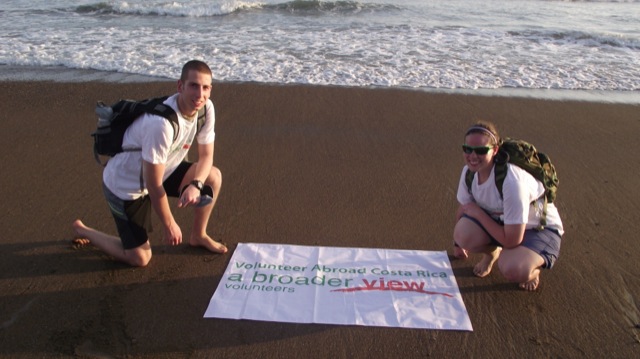 Any tips for future volunteers… (Clothing, travel, personal items, donations)
Bring practical clothing that you do not mind getting dirty or leaving them behind.
Other things volunteers should know
A)  You do not need much at the camp
b)  Bring lots of sunscreen and bugspray, flip flops
c)  Try to leave all expectations behind & adapt to life at the camp. It will be a rewarding experience if you do.
You will get very dirty. Expect night shifts and physical labor.  Try to make the best of the situation and you will have the most fun and interesting experience at the camp.
Personal Paragraph (ABV Testimonial)
For me this was a completely new experience because I have never even been camping!  It was not always easy to adapt to the very simple conditions but once I did it, it was one of the best experiences
Of my college time to live so close to nature without technology for 10 days.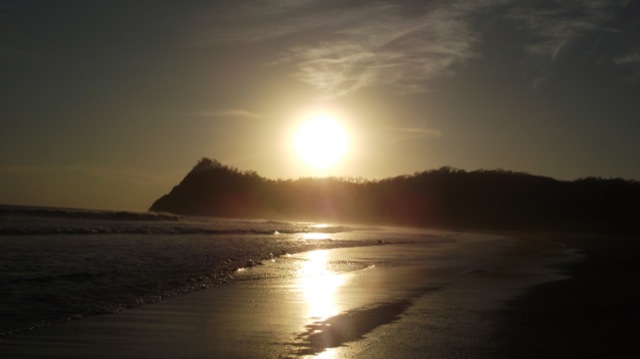 How would you describe your accommodations, meals, security?
We had a share on-site accommodation that was not fully closed from outdoors. It was very basic but still felt safe. The meals were almost always a combination of rice, beans and something else.  But very good.
What was your favorite memory of this trip?
Watching the sun set and the stars on the beach without light pollution and other noises/distractions.
The experience of nature is very different here.  We had the whole beach to ourselves most of the time, That was a very rare and great experience.
How as the ABV support prior to traveling?
It was good.  We received the itinerary and information by pdf and felt prepared.
Are you willing to speak to other potential ABV volunteers?
Yes.