Review Volunteer Devon Coulter Costa Rica Sea Turtle Conservation Program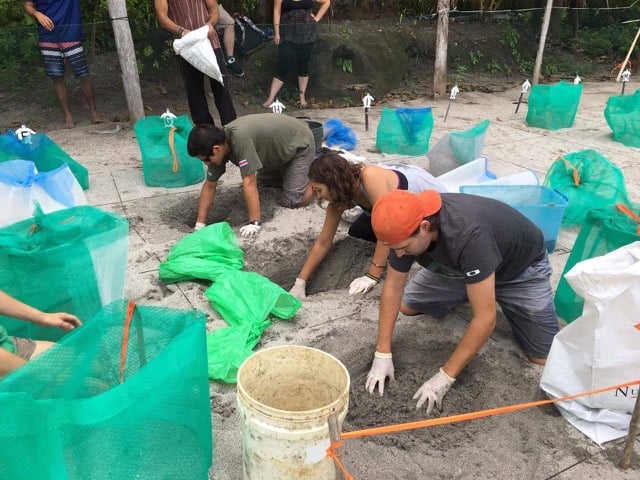 1- How was the local ABV Coordinator and the support provided in-country?
Very good. The staff on-site was incredibly friendly and helpful. I always felt very welcome.
2- What was the most surprising thing you experienced?
I was surprised by how many turtles I actually saw and how much I was able to do. Because I stayed for so long I was able to become a patrol leader and exhumations giving me an even better opportunity to world hands-on with the turtles, from eggs to hatchlings to mothers.
3- What was most difficult to experience?
The food was my only problem. Rice and beans 3 meals a day 5 days a week become very unappetizing. However, there is a very good supermarket a short walk into the town with bread, pepsi, and many other snacks.
4- Any tips for future volunteers… (Clothing, travel, personal items, donations)
It says bring warm clothes because it gets chilly at night, but only once did I wear a pair of sweatpants, so unless you are a very cold person, save the space in luggage by leaving the thick, heavy, clothing behind.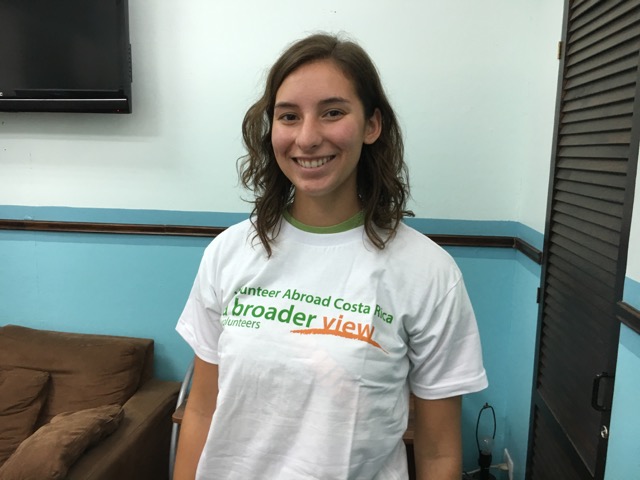 5.1-Other things volunteers should know:

There are lots of things to do when not working, some of them completely free, like hiking
The nearby waterfall, visiting the natural ocean pools, watching the monkeys that visit the house, etc.
Bring lots of snacks. Eat them and the space they took up the way will be free for souvenirs on the way back.
6- Personal Paragraph (ABV Program Testimonial):
I had an absolutely fantastic time on this trip. The staff was incredibly friendly. The turtles were amazing. All of the volunteers got along so well.
7- How would you describe your accommodation, meals, security (e: host family, on-site, shared)
The accommodations were a dorm type setting with a kitchen and dining room and a very relaxing porch with several hammocks, and an ocean view. The food was mostly rice and beans occasionally pancake for breakfast or pasta or dinner. I felt very safe.
8- What was your favorite memory of this trip?
Every time on a patrol when I would see turtle tracks my heart would skip a beat. It was so incredible to watch them dig the nest, lay the eggs, and return to sea. Such beautiful creatures.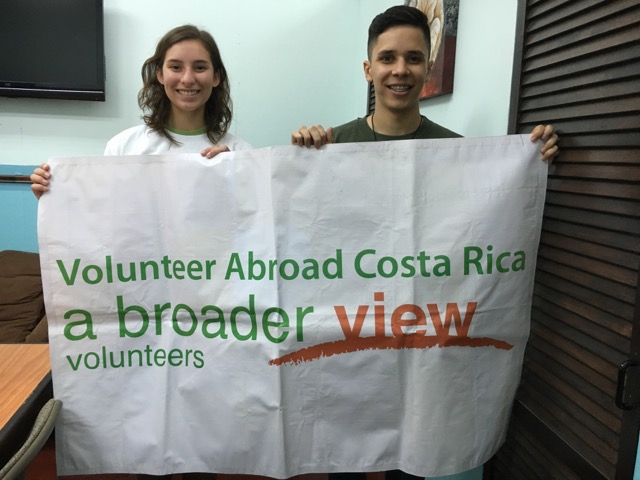 Volunteer in Costa Rica: Sea Turtle Conservation
9- How was the ABV USA support prior traveling?
Very good. The packing list and all the details about arrival were very helpful.
10 – Are you willing to speak to other potential ABV volunteers?
Yes