Review Volunteers Perry Family (Mother, father and daughter) Pacific area Costa Rica at the Sea Turtle Conservation Program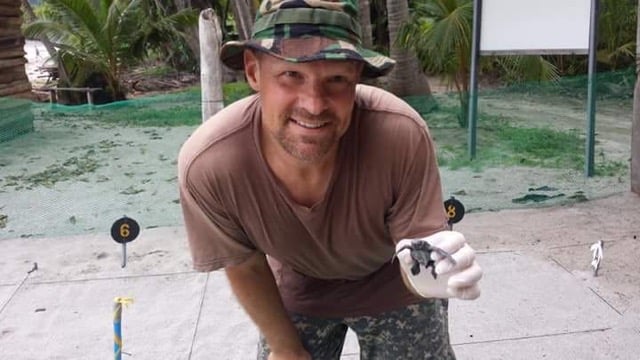 1- How was the local ABV Coordinator and the support provided in-country?
The coordinator was wonderful and responded to every email and question very quickly and politely. I'm very happy with the customer service provided. ABV provides transportation but I wish I would have known more about common things such as where to buy bus tickets at the bus station, minor detail.
2- What was the most surprising thing you experienced?
Just how different and simple the lifestyle is, I did find it very easy to get used to the way of the locals and having no AC and everything being very open. I was also surprised at how many US citizens had moved from the US to Costa Rica!

3- What was most difficult to experience?
There were a lot of homeless people and beggars. One of them asked for money though the open part of a restaurant so I was trapped in the restaurant sitting at a table and he wouldn't leave and was just outside begging for money from me and the employees at the restaurant saw it and acknowledged it but didn't do anything about it. I was honked at and guys honked at me and cat called and I was even told I should not be walking about alone and it was 1pm in the afternoon. It was very dirty in the city.

4- Any tips for future volunteers… (clothing, travel, personal items, donations)

More info on the project should help, I overpacked. Bring lots of cloth comfy shorts and t shirts, sunscreen and insect repellant. A good pair of walking sandals and flip flops and maybe water shoes is all you need.
ABV: There is a packing list in the orientation guide in the ABV account that every volunteer needs to read.
5.1- Other things volunteers should know:
Expect to sleep at weird times as you have shifts in the night
Make sure you know what months are turtle season so you know if your doing community building things or working with the turtles
you probably won't get a day off but you will have most days to explore and shifts are usually at night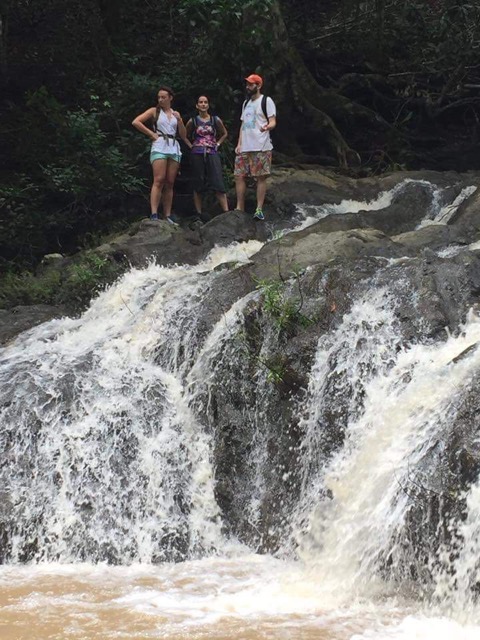 6- Personal Paragraph (ABV Program Testimonial)
ABV was very helpful, I was in Costa Rica for a week before the project and was at a hotel in San Jose and ABV set it up for somebody to pick me up from my hotel and take me to the hostel so I wouldn't have to worry or stress out about it which was very nice. Everybody was very friendly and answered all my questions very quickly. I liked having my transportation and accommodations taken care of before I left for the trip, it made things a lot less stressful!
7- How would you describe your accommodation, meals, security (e: host family, on-site, shared)
The accommodation is very rustic, bunk beds, no ac, no hot water (its hot), very basic... so just know what to expect for future volunteers, I do know they're making improvements but just knowing what to expect is good for planning purposes. everything was always being kept clean, I loved all of it. I felt very safe, the food was amazing, the project leaders were amazing and very passionate and helpful. The other volunteers became like a 2nd family and we all shared info to stay in touch. The area was very simple and nice and there is plenty to do. There were community dogs and cats everywhere which was great, I got a real sense of being a community and everybody was kind to all of the pets in town which I loved.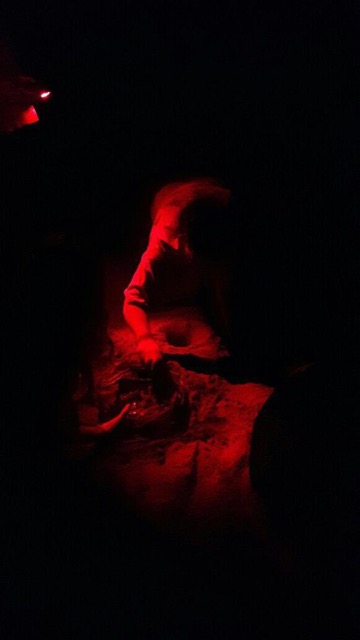 8- What was your favorite memory of this trip?
Seeing a sea turtle come out of the ocean and laying her eggs at sunrise was very rare and special and releasing a batch of 60 baby turtles at once on the beach and just being with all the volunteers and working together. The experience is unforgettable
9- How was the ABV USA support prior traveling?
They were very prompt, professional, and polite!
10 – Are you willing to speak to other potential ABV volunteers?
Yes