I wanted to do some volunteering in Costa Rica at orphanage abroad and I searched online for the organizations that has volunteer projects at orphanages.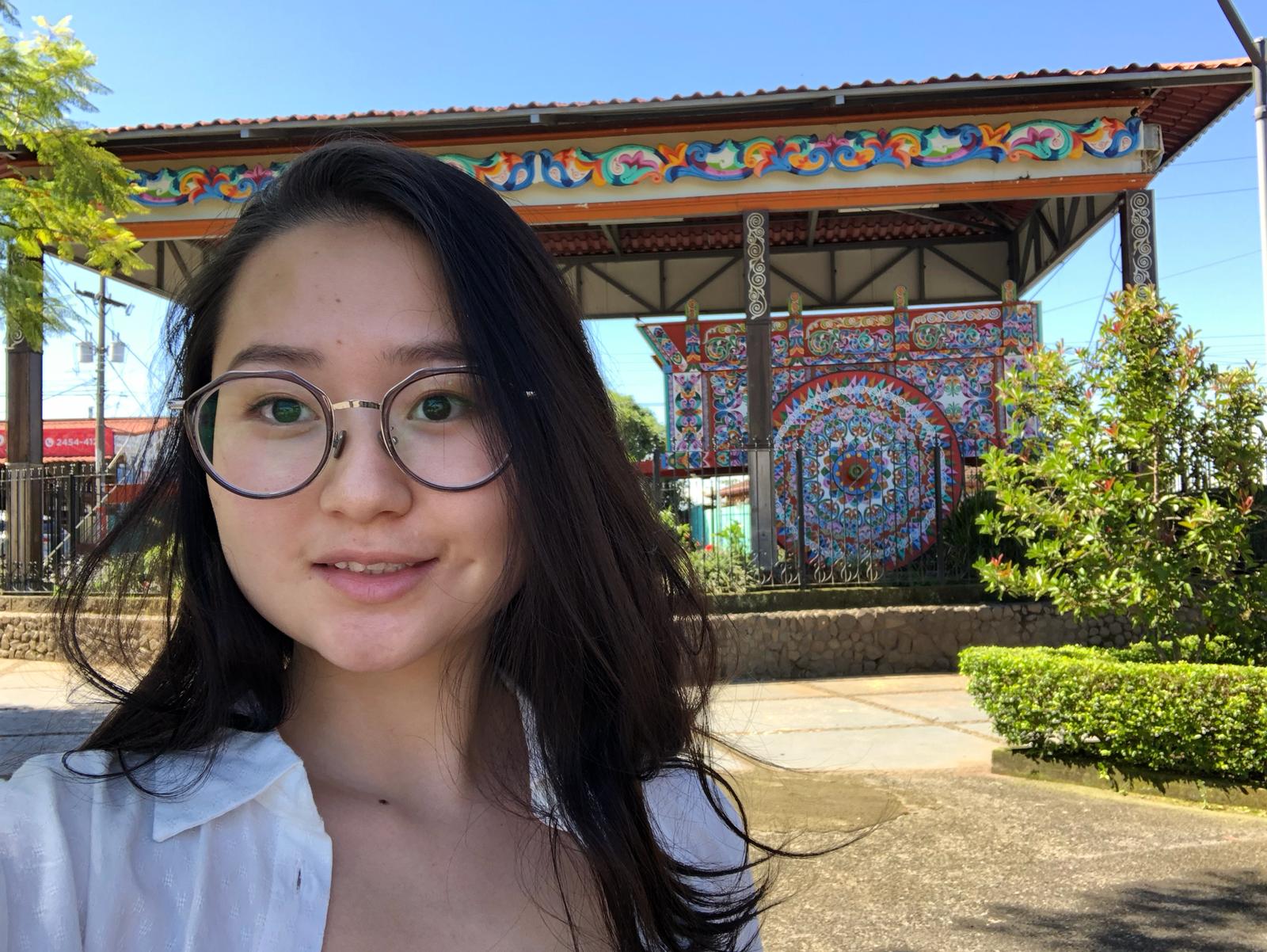 1- How was the local ABV Coordinator/staff and the support provided in-country (airport, orientation day, follow up, communication, emergencies)?
Everything was pretty much well organized. My coordinator picked me up from the airport and dropped at the host family. And he was very supportive in every aspect like recommending tours I can go during the weekends and also was very helpful for all the questions I had. During the orientation day, he explained clearly about my duties at the orphanage. Also was always open to answer my questions during the project time.
2- What was the most positive surprising thing you experienced ?
a.- Program: Everything was well planned and organized. My coordinator was very helpful during the whole trip. Also, the orphanage I volunteered was like a minute away from where I was staying so it made the traveling to the project so much easier.
b.- Host Family: My host family didn't know how to speak English; however, they were always trying to communicate with me. And helped me to improve my Spanish. Also, my host were very welcoming and cared a lot about my comfort such as my room, food, laundry etc.
c.- Country: One thing surprised me was the weather in Costa Rica. It was raining everyday however; the country has nice weather over all that is not too hot nor cold.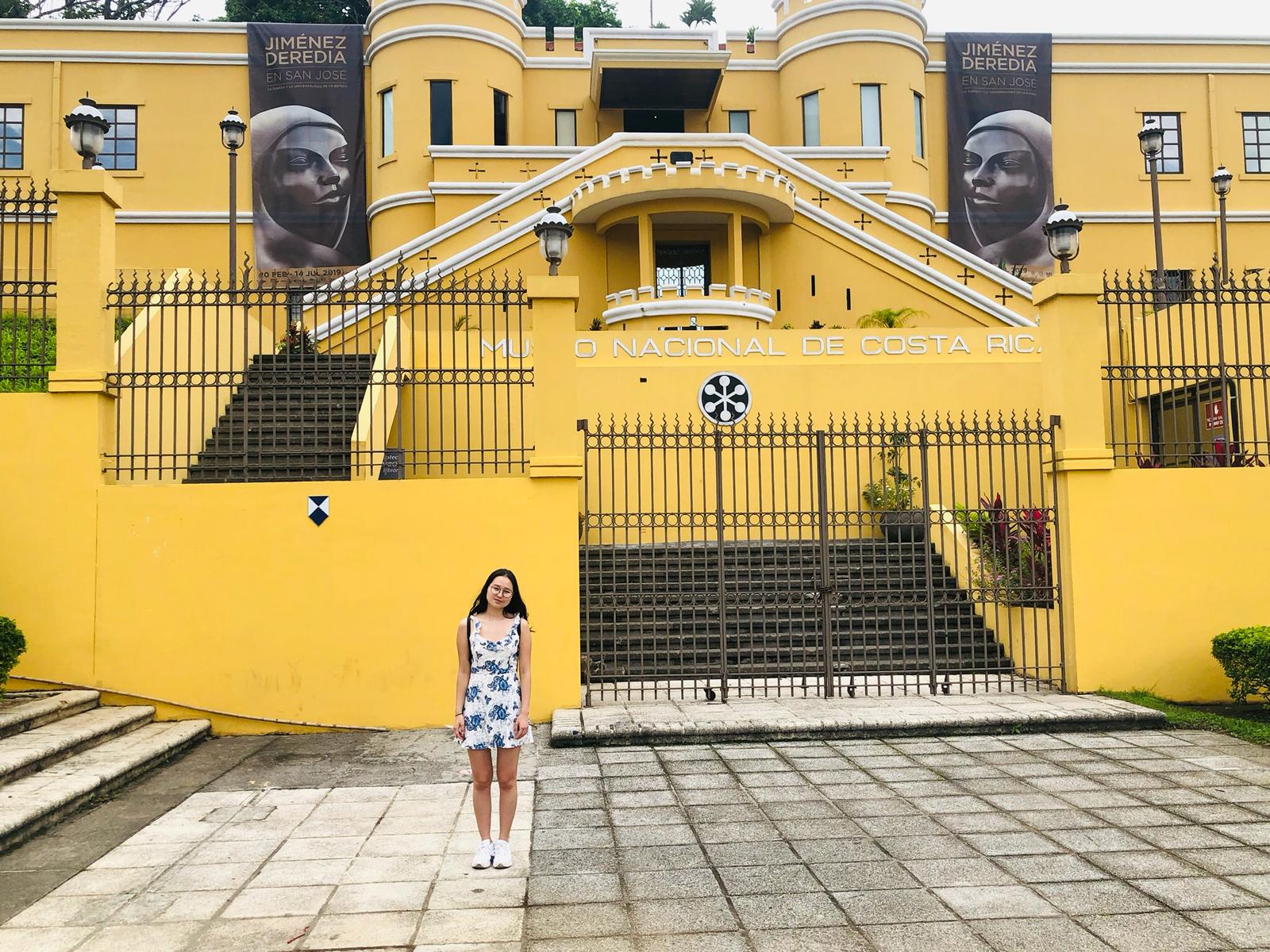 3- What was the most challenging thing you experienced?
a.- Program: The most challenging thing I experienced is language barrier. At the orphanage, only one person understands English and other people didn't speak English at all. It was hard to understand what should I do that day and how can I help them.
b.- Host Family: With my host family, it was the same. Language was the only hard thing to figure out.
c.- Country: One challenge was determining the addresses of the places. The addresses of the places was confusing to find.
4- Any tips for future volunteers… (clothing, travel, personal items, donations, gift for the host family)
If you are coming during the raining season, bring waterproof jacket or coat.
If you know some Spanish, it would be much better.
I brought some souvenirs from my country and my host family really liked it. It is always good to bring something expresses your culture and country.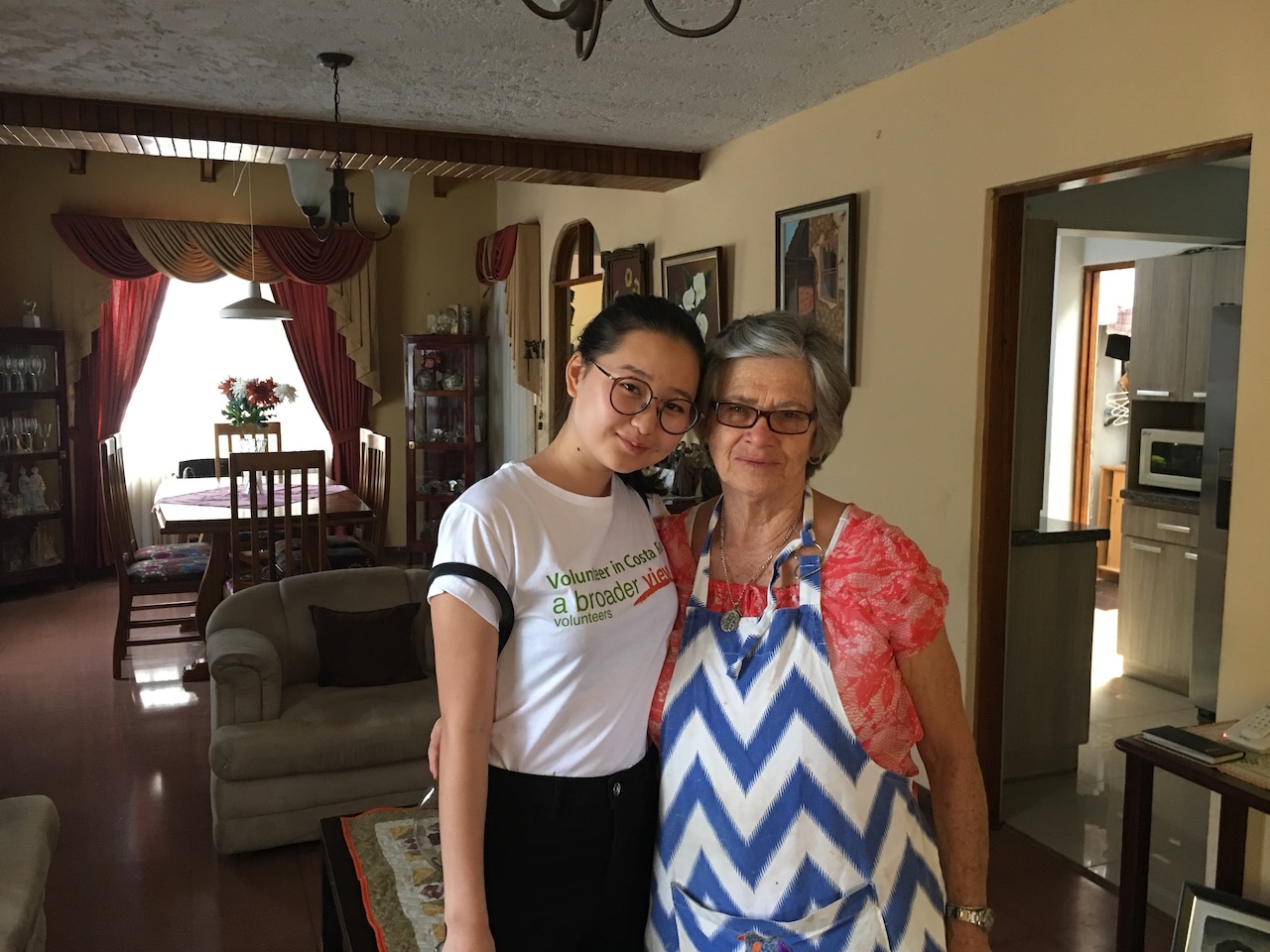 5-Other things volunteers should know before coming here:
If you are coming during the raining season, it is easier and cheaper to travel because it is not the high tourist season.
it is better to plan places you would like to see or visit before you coming to the country.
6- Personal Paragraph about the entire experience (ABV Program Testimonial):
I wanted to do some volunteering in Costa Rica at orphanage abroad and I searched online for the organizations that has volunteer projects at orphanages. I found ABV website and searched their programs. I watched other people's testimonial videos and reviews. And the organization provided all the information I wanted to know. When I arrived in Cost Rica, my coordinator picked me up and dropped in at my host family. We had orientation on the next day and he showed me my project place and told me how to get there. The orphanage I was volunteering at was very organized and people care about the kids a lot. My host family showed me around the city and highlights of the San Jose. We went to museums, national theater, and national market. We tried traditional food from Costa Rica. Also they brought me to the fruit and veggie fair and it was very nice. I traveled during the weekends and my coordinator was very helpful with finding the tour company and information about the tour etc. I visited Sarchi town and saw world's biggest oxcart, active volcano Arenal, and hot springs. If I want to do more volunteering in other countries I would go with ABV program.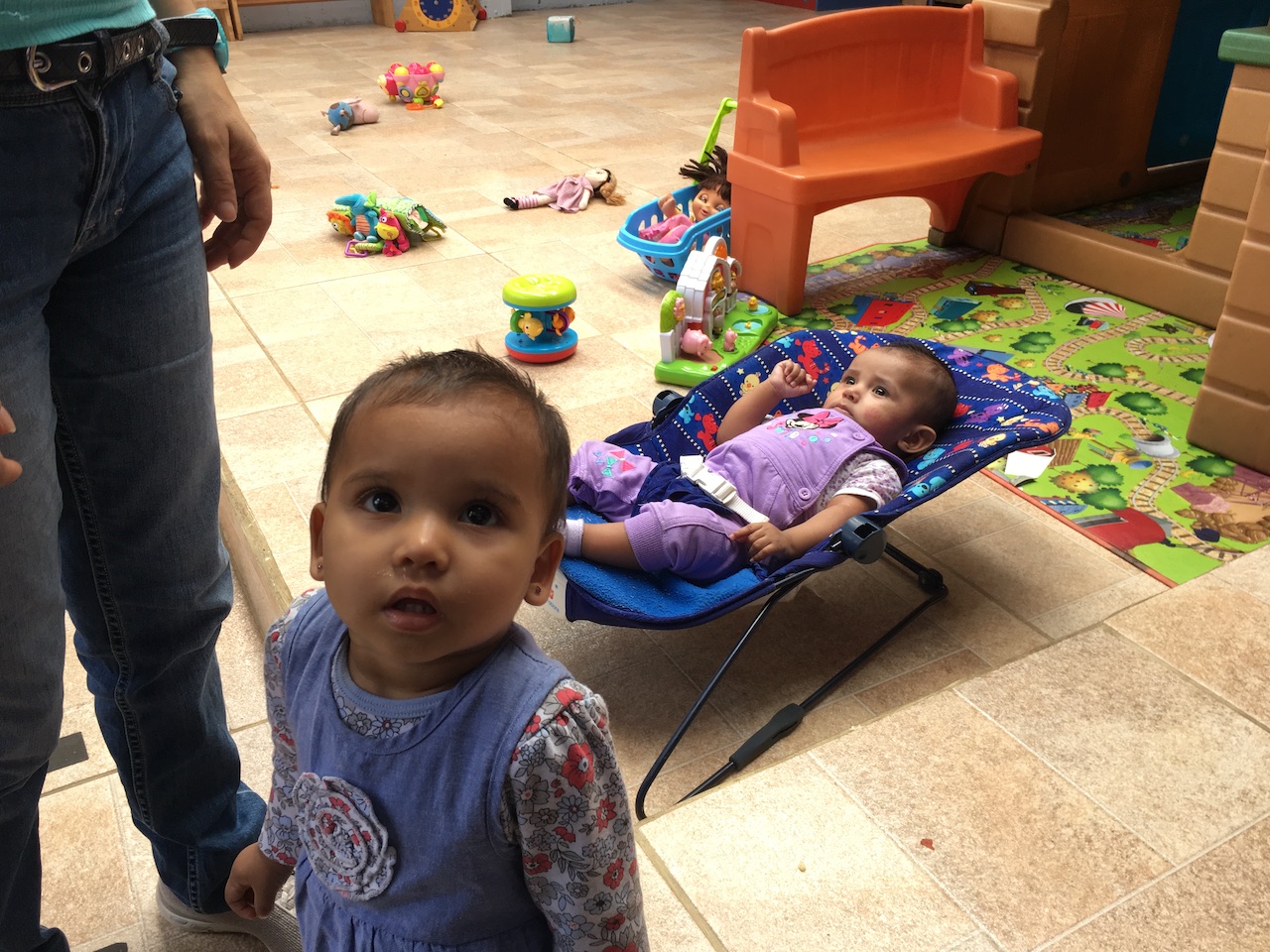 7- How would you describe: your accommodation, what meal did you enjoy the most, security in the house/neighborhood, friendliness, quality others:
I enjoyed almost every meal. My host cooked me many dishes of Costa Rica and also made me Americanized breakfasts. The houses in Costa Rica are very safe. Every house has 3 to 4 locks and alarms. Everyone was very friendly and tried to speak with me.
8- What was your favorite memory of this trip?:
a.-Program: Children at the orphanage are so adorable and lovely. I really loved working with those kids and helping the workers at the children home.
b.-Host Family: My host family brought me to the fruit and vegetable fair and I tried many fruits that I never tasted in my life before. All the fruits and veggies were very cheap and fresh.
c.-Country: I visited volcano Arenal and hot springs. It was amazing experience to visit active volcano. The hot springs were so relaxing.
9- How was the ABV USA support prior traveling? (who helped you, emails, phone calls, chat online, how fast did you got an answer, did you got all your answers)
ABV USA helped me a lot when I was planning my trip. I had questions about the VISA and they answered and provided me the information very quickly. All the communication was very clear.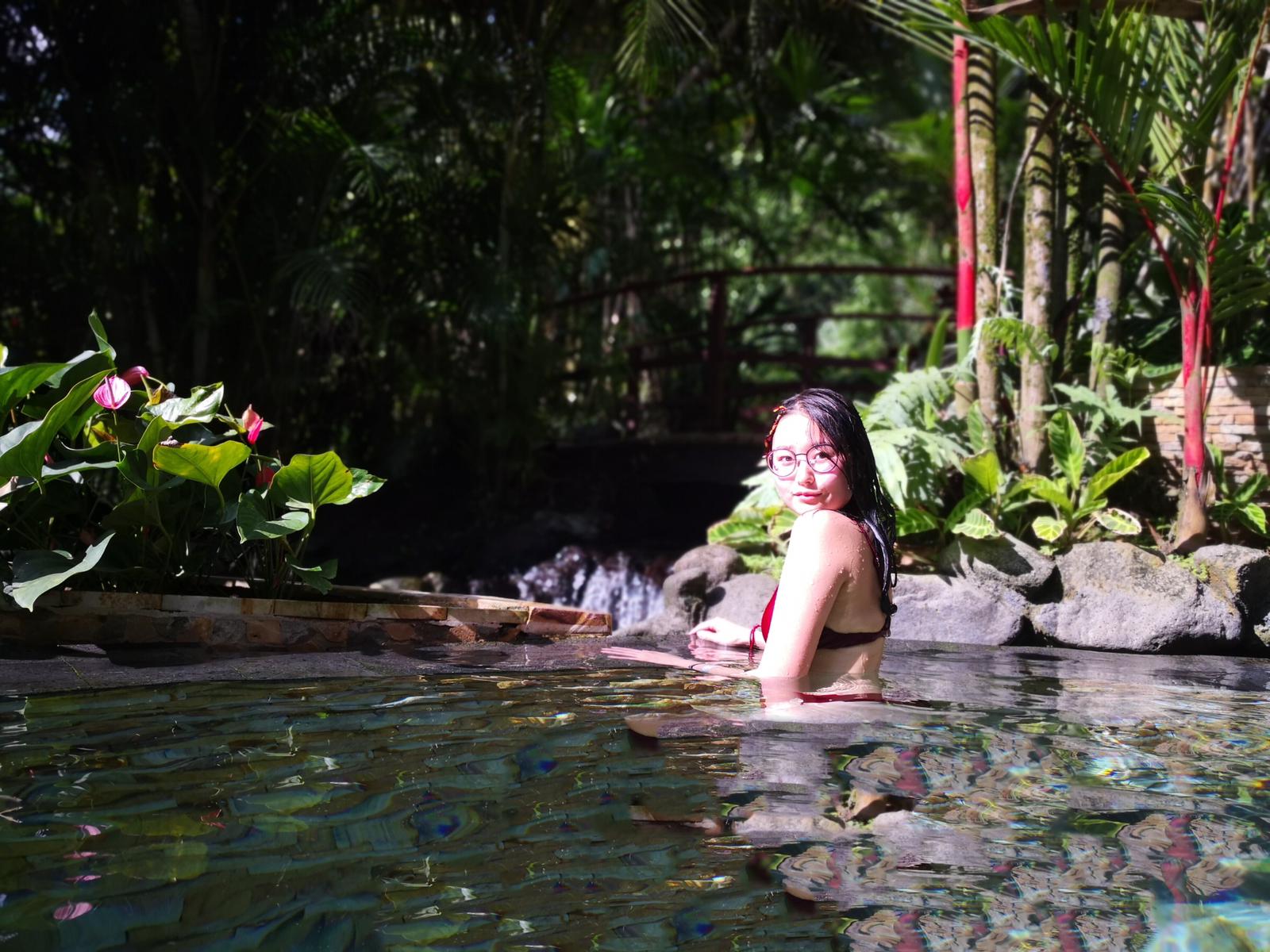 9.1- What do you think about the reservation system online?
The reservation system was easy to use and the follow-up mail sent to my email. I was waiting for my new passport and the organization was very understanding and waited until I get my passport.
9.2- Who did you find Abroaderview website (keywords, search engine, word mouth to mouth, recommended by .., other)
I searched it online and got information from the website.
10 – Are you willing to speak to other potential ABV volunteers?
Yes, I am willing to speak to other potential ABV volunteers.