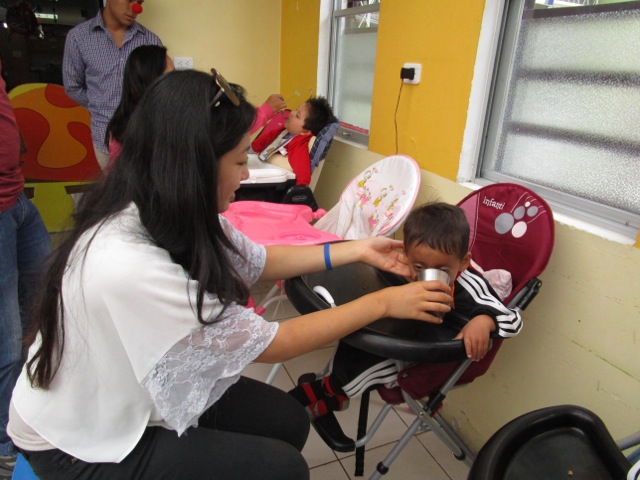 1- How was the local ABV Coordinator and the support provided in-country?

Laura, the local ABV Coordinator, was so welcoming and supportive from the moment I landed in the country. We had an orientation the day after arriving to settle into the area and visit the project, so that we would know how to get there ourselves. Because I stayed with Laura, I was very well supported with my project, lessons, and anything else that I needed. She is very involved with the various projects, and came to visit us during our projects multiple times. I was also able to go to another project for a few days to experience working at a clinic.
2- What was the most surprising thing you experienced?

I was surprised with the public transport and how packed it is on the Trolleybus and local buses, which will sometimes start moving before you have even got on the bus.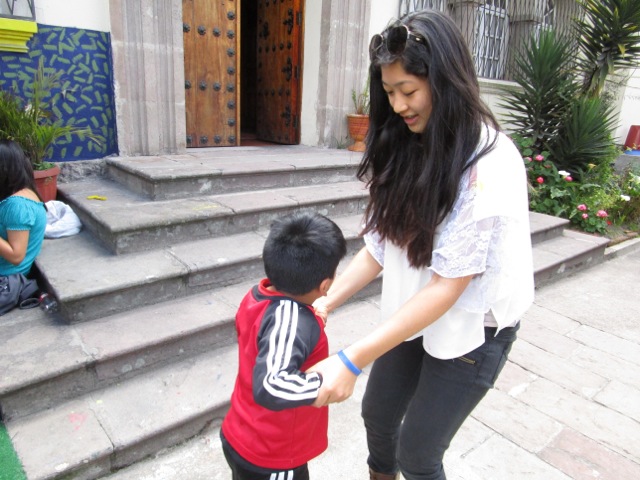 3- What was most difficult to experience?

The most difficult thing I experienced was working with special need's children, and not only having to adjust to caring for their disabilities, but also having to work somewhere that only spoke Spanish when I came here not speaking any. It was difficult communicating with both the staff and the children, and the work was exhausting anyway without the added language barrier. However, as both my Spanish and understanding of how the daycare centre was run improved, I found it easier as time went on.  

4- Any tips for future volunteers… (Clothing, travel, personal items, donations)

Although Quito is at the Ecuador, the climate is actually relatively mild. It is often quite windy and very dry. Bring a lot of long sleeve tops and cardigans and jumpers to layer with. Shorts are only necessary for trips away, out of Quito, if going to hotter climates such as Baños. Pickpocketing is a problem on public transport, so bring a bag or purse that has a secure zip and keep a firm hold of it while travelling.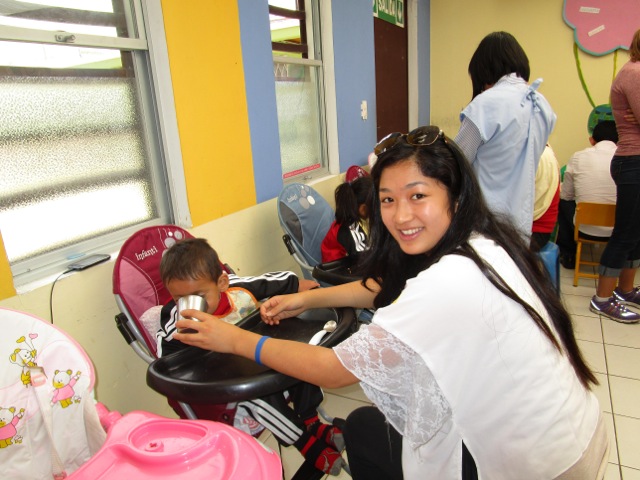 6- How would you describe your accommodation, meals, security (e: host family, on-site, shared)

I stayed with Laura, the ABV Coordinator, and her family for the duration of my stay in Quito. Laura and her family are one of the most welcoming, hospitable and loving families that I have had the pleasure of staying with, and the warmth that they showed the volunteers by including them in their family definitely meant that any homesickness was minute. During my stay, other volunteers and I had our own rooms in the family's apartment. The apartment is part of a guarded building, and so I felt very secure. Meals were delicious and were shared with the family and volunteers. We ate traditional Ecuadorian food most of the time but also had a wide variety of food for breakfast and dinner especially. The host family put a lot of effort into making sure we enjoyed the food, and also tried to cater for specific diets as much as possible. The variety and availability of fresh fruit and juice was amazing, as well as being very cheap.
7- What was your favorite memory of this trip?

My favorite memories of this trip were the weekends where we were able to travel and visit parts of Ecuador. One of my highlights was going to Baños where we had a full day's tour of the Amazon rainforest, and being able to experience another side of Ecuador which was removed from the world. We were also able to visit Lake Quilotoa because Laura organized a driver to take us there in a car; the scenery on the way there and the lake was breath taking. Lastly, our host family took us out for a walk in the historical centre of Quito at night, and up to El Panecillo for a view of the whole of Quito lit up.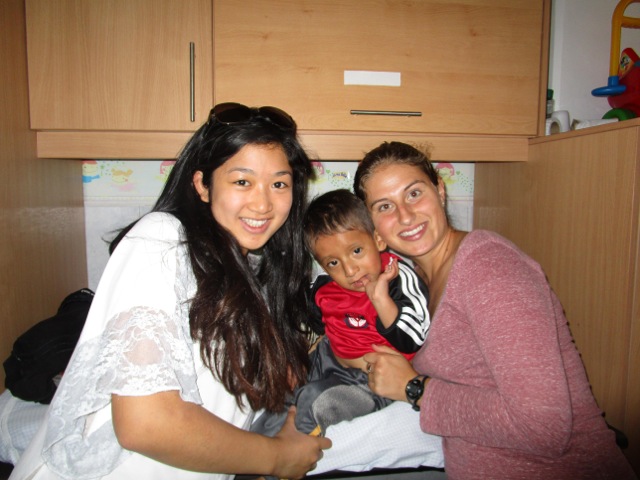 8- How was the ABV USA support prior traveling?
The ABV support prior to traveling was great, I was given a lot of information about Ecuador and where I would be staying. Any questions I asked were answered promptly.

9 – Are you willing to speak to other potential ABV volunteers?

Definitely! 


Check more Volunteer Reviews here