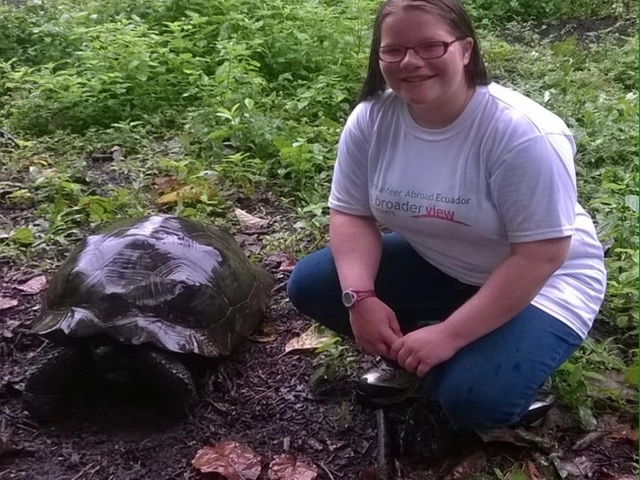 Volunteer Review

1- How was the local ABV Coordinator and the support provided in-country?


The local ABV Coordinator was wonderful and very helpful.  She took time to talk to me often and ensure that I was enjoying my time with A Broader View.  Marcela even took me to the clinic at 10:00 p.m. one night in Isabela when I caught a bad case of traveler's diarrhea from eating in a different restaurant than the one owned by my host family.  The support was also wonderful.  Everyone was very patient with me as I improved my Spanish skills, and I felt comfortable and safe throughout my whole trip while also being immersed in the culture.
2- What was the most surprising thing you experienced?

The most surprising thing I experienced was becoming a part of the culture where I volunteered.  I was somewhat worried at the beginning of the program that I would feel like an outsider regardless of how hard I tried to immerse myself in the culture, but this was never the case.  The people at the project where I worked and the people from my host families treated me like one of their own.  I never felt left out or lonely when in the company of others there.  I absolutely fell in love with Ecuador, and the Galapagos Islands felt like a home away from home.  I was also very surprised to improve my Spanish skills so quickly.  I arrived in Quito with a great deal of culture shock, and I felt generally unprepared to speak only Spanish most of the time.  However, after volunteering at my project for four weeks with locals, I improved my Spanish skills dramatically and even translated Spanish for other English-speakers.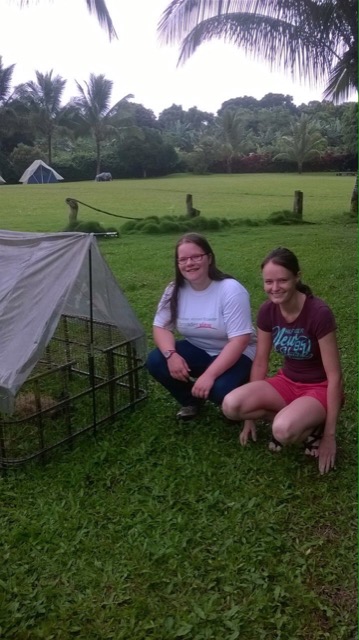 3- What was most difficult to experience?

The most difficult to experience was leaving the Galapagos so soon. 
4- Any tips for future volunteers… (Clothing, travel, personal items, donations)

Future volunteers should certainly take long pants for Quito, Ecuador and for work in the Galapagos as there are many mosquitoes, ants, and wasps.  The project is located in an area that is more like tropical rainforest than a beach environment, so be prepared for that type of climate. 
5.1-Other things volunteers should know:

a.  If you want to work only in the tortoise area, you can ask the owner of the lodge to work only with tortoises.   
b.  It is very hard to find stores, restaurants, etc. that accept credit cards in the Galapagos Islands; even if a place does take cards, there is a 20% tax on the credit cards so you have to pay 20% extra on the total of your order.  Be prepared with cash!
c.  Be aware of what is in your food if you eat at a location other than your homestay or your project.  I got sick from eating ceviche at a restaurant that I believe used unclean water in the dish.  Be cautious with what you eat out of the locations ABV recommend.
6- Personal Paragraph (ABV Program Testimonial):

A Broader View Volunteers helped me step outside of my comfort zone in every way, and I had the experience of a lifetime while I was working with this program. I used A Broader View Volunteers for my first international travel experience, and I have absolutely no regrets about using this program.  I had an amazing volunteer experience, my hosts in both Quito and the Galapagos Islands felt like family to me, and I made some of the best friends I have ever had while working with this program.  Traveling with A Broader View taught me a lot about international travel, and they also helped me to become immersed in Ecuadorian culture.  I would definitely recommend A Broader View to anyone looking for a good international volunteer program.  I do not know why more people have not heard of this organization. 
7- How would you describe your accommodation, meals, security (e: host family, on-site, shared)

Everything was wonderful.  My accommodations were all very comfortable and relaxing and they felt like a home away from home.  The meals were all wonderful as well.  I was very happy that I got to try new food items as a result of eating meals offered by my host families.  The food was always freshly prepared and really delicious, and I know that my host families took the dietary constraints of my other host siblings into consideration when preparing the meals.  I felt very safe both in Quito and in the Galapagos Islands.  My host in Quito actually opened her home to me after my time with A Broader View ended and allowed me to lodge at her house rather than in a hostel before I left for a trip to the Amazon before returning home because I felt safer at her house than I would have felt anywhere else in Quito.  I always felt that my safety and the safety of the other volunteers was a huge priority.  On-site, the accommodations were also wonderful, the meals were delicious, and I felt safe.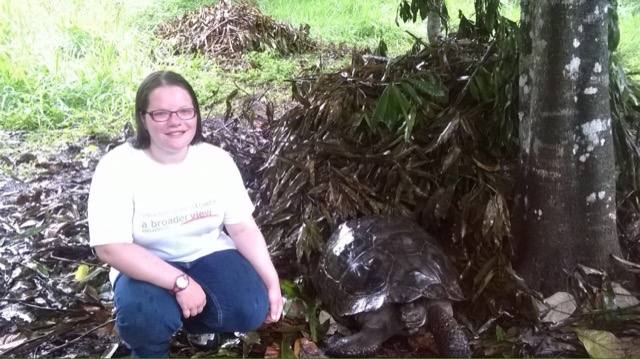 8- What was your favorite memory of this trip?

This is a very challenging question because this entire trip is one amazing memory for me.  One of my favorite memories from this trip – besides seeing all of the Galapagos wildlife and standing on the equator at Intiñan – had to be the nightly meetings with my host mother in the Galapagos Islands.  My host mother and I formed a conversation partnership, and we would meet each night for about an hour to converse with each other.  I helped my host mother learn English, and she helped me practice my Spanish.  I really loved being able to spend so much time with my host in such an interesting way.  Every single moment of the program was truly wonderful, and I have so many amazing memories from this trip that will stay with me forever.  

9- How was the ABV USA support prior traveling?
Prior to traveling, the ABV USA support was excellent.  My emails were answered within a day, and none of my questions were ever ignored.  ABV USA really took time to make sure I felt comfortable with everything and to inform me of each step of my travel abroad experience with their program before I went abroad so I knew what to anticipate when my plane landed in Quito.  Each person I contacted at ABV USA was very patient with me and very helpful.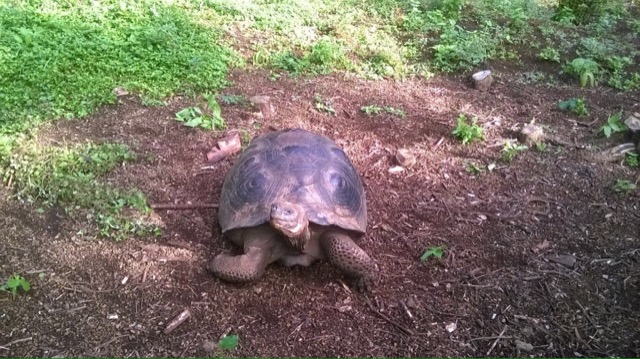 10 – Are you willing to speak to other potential ABV volunteers?

Yes, I would definitely be willing to help promote this wonderful program.  I will already be speaking about this program to some students of mine at a zoo where I intern, and I intend to speak to other interested students at my university as well.  I do not know why A Broader View Volunteers is not a common name in international experiences, but I feel it should be more well-known than it is.  ABV Volunteers helped me have an incredibly wonderful and immersive experience for my first time outside of the United States of America, and I could not have asked for more.  


Check more Volunteer Reviews here