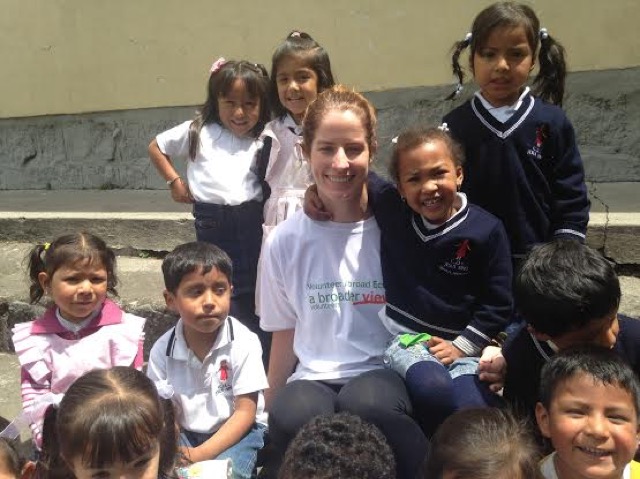 How was the local ABV Coordinator and the support provided in-country?
The local ABV Coordinator was fantastic. I was picked up from the airport and taken straight to my accommodation. On my first day I had orientation and then I was taken to the school and shown how to get there by bus. This was very helpful for me in a country where I don't speak the language.
What was the most surprising thing you experienced?
I wasn't overly surprised by anything, I have travelled quite a bit and knew a little bit of what to expect.
What was most difficult to experience?
I got sick a couple of days into my program, so the most difficult thing for me was to keep my energy and enthusiasm up for the kids and not let that effect my ability to perform to the best of my abilities for the program. It was also a little difficult that I didn't speak Spanish, it wasn't impossible but I think in the future I would try to speak more of the language than I did for this program.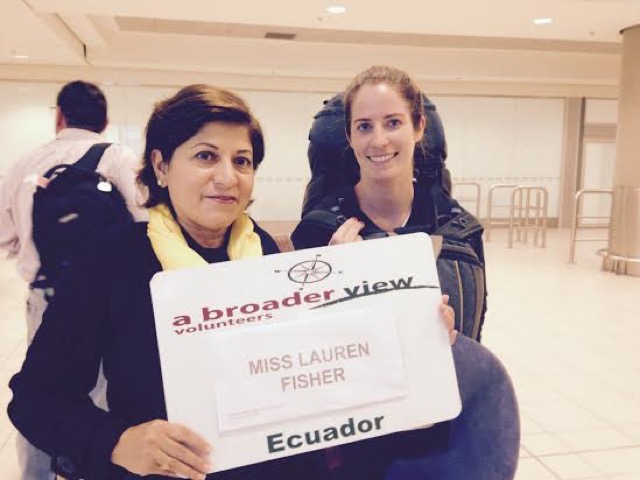 Any tips for future volunteers… (Clothing, travel, personal items, donations)
I was only in Quito for 5 days, so I didn't get the opportunity to travel around the country at all. I would highly recommend doing the project for a longer duration, I wish that I had more time to volunteer for longer. Bring clothes for all weather in Quito, it can be cold in the mornings, but very warm when the sun comes out. I would also recommend wearing clothes that you don't mind getting dirty, and wearing the same thing for a couple of days at a time.
Other things volunteers should know:
If volunteering with kids, it is highly likely you will get sick early on, so prepare for that
Bring clothes for warm weather and cold weather, Quito has very temperamental weather
Try your best to get out and experience as much as Ecuador as possible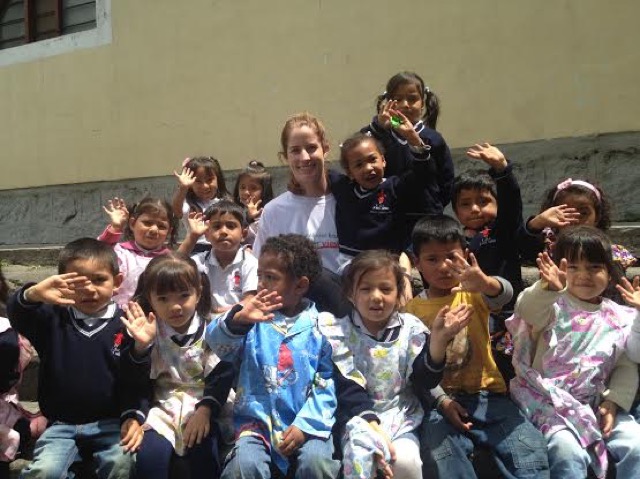 Personal Paragraph (ABV testimonial):
My ABV experience was a really positive one, I highly recommend volunteering with children, you get just as much out of the experience as the kids and their parents do. I got to meet other volunteers and became friends with them also. Every morning the kids would have free time to play with toys and then we would all participate in an activity, usually drawing or some sort of crafts activity, the kids would then have play time in the playground before coming in for lunch. The activities that the kids did were great, and they all really got involved. Because I didn't speak the language, I feel as though I didn't contribute as much as I would of liked to though.
How would you describe your accommodation, meals, security (e.g. host family, on-site, shared)
The accommodation was perfect, it was in a building that had 24 hour security so I felt safe at all times. I had my own room and shared bathroom. The meals were also great. I had breakfast, lunch and dinner provided for me and they were always delicious.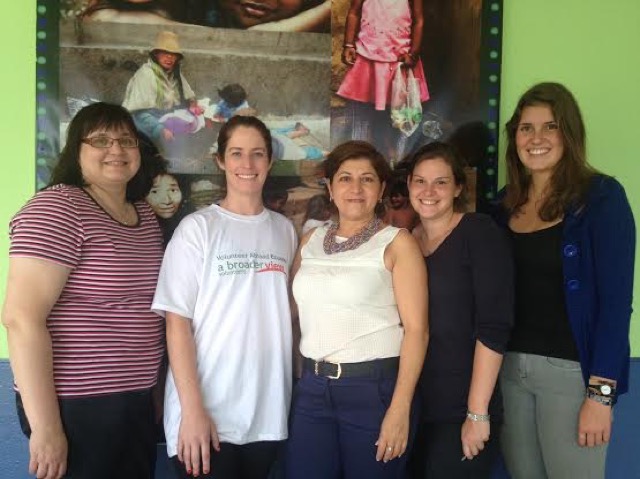 What was your favorite memory of this trip?
My favorite memory of the trip was seeing the kids faces when you walked in the door each morning, they were always so happy to see you. It was also really nice to meet the parents and see their appreciation for the work that you are doing. They then provided me with a piece of work to say thank you at the end of my program, which I will treasure for ever.
How was the ABV USA support prior to traveling?
The support ABV provided me prior to traveling was fantastic. I decided to do the program at the last minute and they were very accommodating with me in relation to payment and getting all relevant documents in to ABV. They also checked in with me during my program to see that everything was going well.
Are you willing to speak to other potential ABV volunteers?
Yes.


Check more Volunteer Reviews here