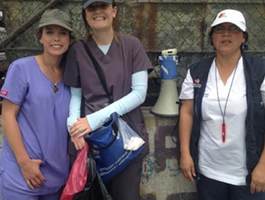 How was the local ABV Coordinator and the support provided in –country?
The local ABV coordinator was more than accommodating and hospitable. She was always available for any help or assistance that I required. She showed me around the city, and accompanied me to my project site for the first several days. She even went above and beyond by taking me on weekend excursions.
What was the most surprising thing you experienced?
The most surprising thing I experienced was the differences in culture and language. I spoke very little Spanish upon arrival to the country, thus, it was very difficult to communicate. There were also many differences in the healthcare, in the specific clinic in which I worked. They carried out day-to-day activities very differently than I am familiar with, but it was a great learning experience.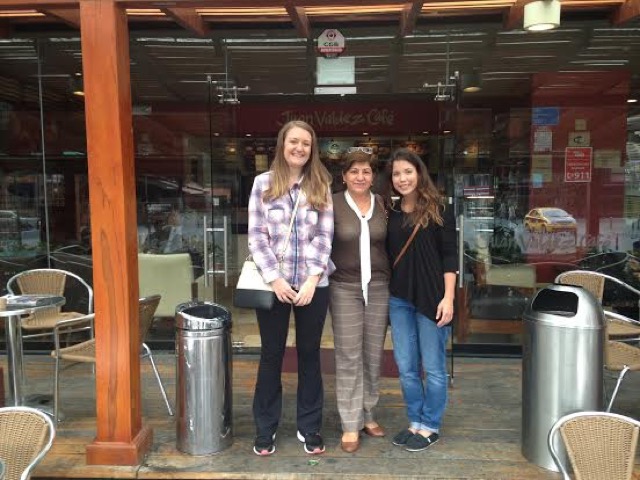 What was the most difficult to experience?
The most difficult thing that I experienced during my volunteer experience was the language barrier. Speaking limited English upon arrival, it was very difficult to communicate with the family and staff at the Centro de Salud.
ABV: we offer the Spanish immersion lessons in all Latinamerican countries
Any tips for future volunteers…(clothing, travel, personal items, donations)
I have several tips for future volunteers. First and foremost, I would recommend having a working knowledge of the Spanish language or take lessons in country. Second, I would recommend packing a raincoat and a variety of clothing, because the weather changes very rapidly (it's in the volunteer guide). I mostly wore jeans and a long sleeve shirt. It's also very important to protect yourself against the sun! I neglected to wear sunscreen only one day during my trip, and got sunburnt. I´d also recommend having a backpack and somewhere safe to keep your personal belongings and money while out. While I didn't personally experience any theft, I have been told numerous times, including by my host family, to keep money and personal belongings somewhere safe while out in public. I brought several donations to the clinic including gloves, masks, and hand sanitizer.
Other things volunteers should know:
Have fun and be open minded! The culture and food here are different from the U.S., but it's so important to be open to new experiences.
Be ready to learn! Although I would hardly call my Spanish speaking ability workable, I did learn a lot while I was here.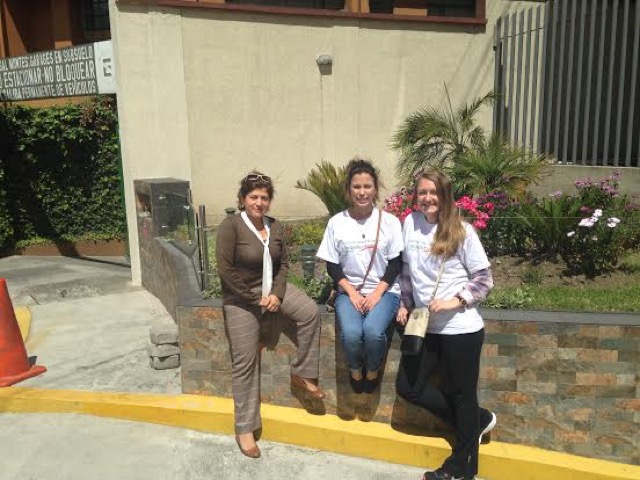 Personal Paragraph (ABV Program Testimonial)
I had a wonderful time volunteering with ABV. I had no idea what to expect when I came here, and what I gained from the experience far exceeded my expectations. It was wonderful to see firsthand how things are done in a different culture, specifically in healthcare. I had a great time in the clinic with the nurses, administering vaccinations and helping in any way possible. I had an equally great time with my host family and in Quito. I would recommend this program to anyone interested in volunteering abroad.
How would you describe your accommodation, meals, security?
The accommodations far exceeded my expectations. The apartment in which Laura and her family live is very nice, providing me with my own bathroom and bedroom. I had full access all community living spaces, as well. The meals were all provided by the family, and they were wonderful. Again, the food is very different from what I am used to in the united states, but I tried everything, and enjoyed mostly everything I tried. The family went above and beyond to make sure I was comfortable and well, and enjoying the food that was provided to me. I never felt unsafe while in Ecuador, specifically while I was in the home. The apartment is locked with a doorman on duty 24-7. In my experience, the people were very friendly, and security was never a worry.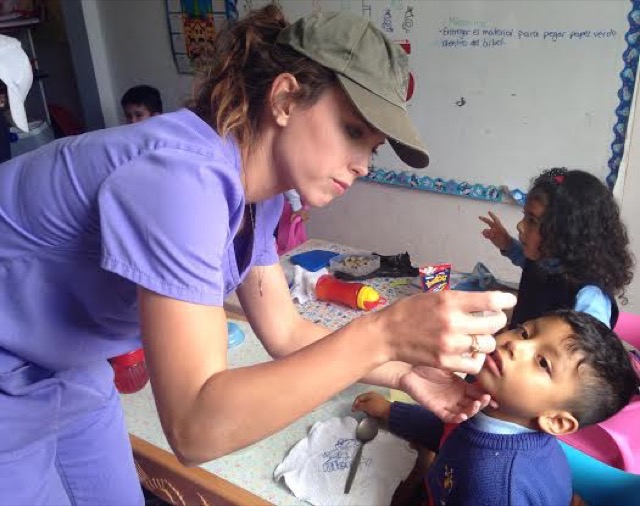 What was your favorite memory of the trip?
My favorite memory of the trip in the work environment was giving vaccinations. I enjoyed going out into the streets, and administering vaccinations to the general public. They were very thankful and appreciative. My favorite experience outside of the workplace was the weekend excursions. I visited several places with my host family including Centro Historico, Teleferico, Panecillo, Otovalo, and several other amazing places.
How was the ABV USA support prior to traveling?
Prior to traveling, the ABV team in the US supported with frequent informational emails, making sure I was prepared for the trip. Sarah, with the ABV support team, also emailed me while in Ecuador making sure I had no problems. She was very prompt and concise, and I appreciated knowing that I had the ABV USA staff by my side even in Ecuador.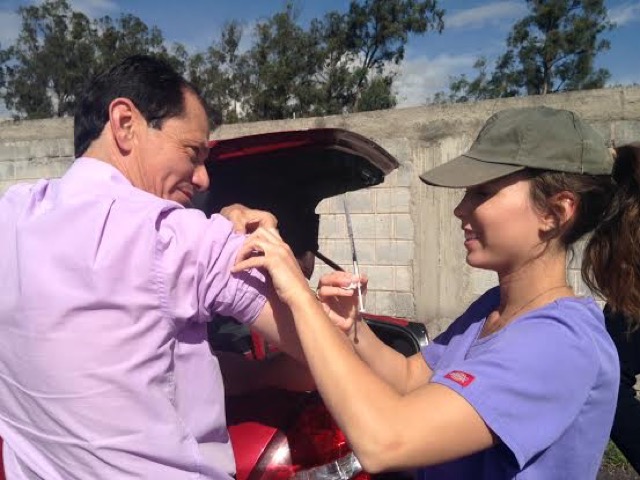 Are you willing to speak to other potential ABV volunteers?
Of course! I'd be happy to talk to other volunteers and recommend the Ecuador program. I had a great time in Quito, specifically with Laura and her family.