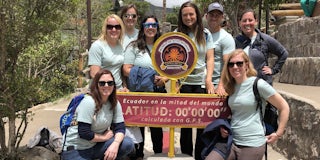 1. How was the local ABV Coordinator and the support provided in-country?
We all loved Laura! She is so warm and made is all feel at home. She was great about keeping the team together, very accommodating of the needs of the group, and helping with all the organization of the cultural experiences and volunteer program.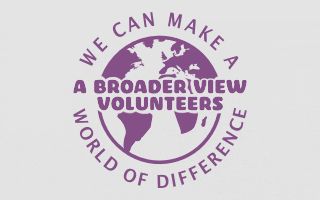 Volunteer Abroad Review Ecuador Quito Sarah Trescott Rehabilitation Program
2. What was the most surprising thing you experienced?
The most surprising thing that I experienced was how advanced the therapy program was here in Quito.
3. What was most difficult to experience?
The most challenging part of the experience was being sick most of the trip.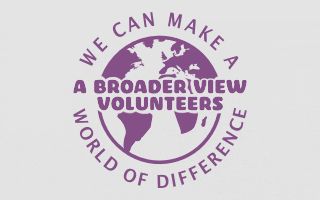 4. Any tips for future volunteers… (Clothing, travel, personal items, donations)
For future volunteers, I would recommend a great rain jacket. Also warm clothes to sleep in if you come in the Quito winter. I would also suggest bringing some simple donations like markers, coloring books, and other items that you'd use in your practice of therapy.
5. Other things volunteers should know:
You should spend some time learning basic therapy terms, body parts, and instructions in Spanish before coming.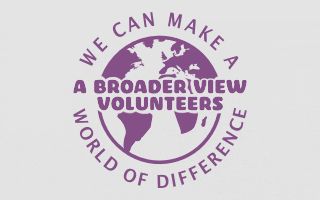 6. Personal Paragraph (ABV Program Testimonial):
The entire team had an exceptional experience. I loved how the group interacted and had fun together at night. Laura and Marcelo went above and beyond to accommodate the team and give them an amazing experience at the clinic and with the cultural site seeing. ABV has a great team in Quito and was fantastic with communication before the trip. I'm excited to see how things go on our next trip to Honduras.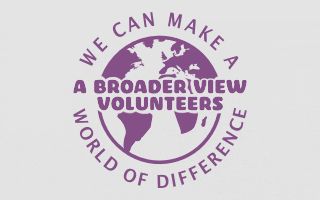 7. How would you describe your accommodation, meals, security (e: host family, on-site, shared)
The apartment was very nice and had plenty of room for everyone. The food was amazing! The Cordoba family was warm, kind, helpful, and made is all feel like family. Security was great and we had plenty of information about where was safe and where we shouldn't go.
8. What was your favorite memory of this trip?
My favorite memory was sitting around the table with the volunteers laughing, eating, and playing games. I also will always remember this little boy that came in for therapy and how happy he was to dance with the volunteer working with him. There were so many amazing moments. I'll treasure this experience forever.
9. How was the ABV USA support prior traveling?
ABV (Sarah) and I worked together a lot to plan this trip. The prep was great :)
10. Are you willing to speak to other potential ABV volunteers?
I would be willing to talk to other volunteers.