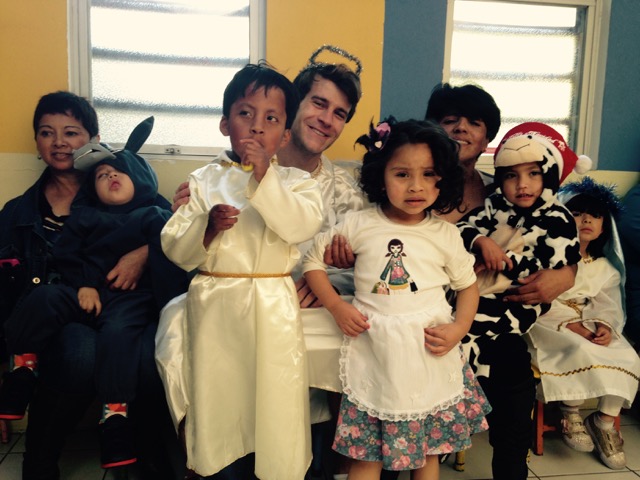 1- How was the local ABV Coordinator and the support provided in-country?

The local ABV coordinator is great. She is very, very caring, like a mother away from home, and concerned with how all her volunteers are doing. The support provided in country was adequate, I received check in emails and had a brief correspondence about changing projects, which continued because the information I received about the second Project required additional explanation.
2- What was the most surprising thing you experienced?
The accommodations in house. My living situation, and the standard of living of the family I am staying with, was SIGNIFICANTLY above what I was expecting. The family I stayed with is middle class, this was definitely the easiest aspect of the transition to living here.

3- What was most difficult to experience?

The language. I had done a few weeks of Rosetta Stone/ DuoLingo before coming down here to begin learning Spanish, but did not speak before coming. I anticipated that there would be more people here who understand English. After a few weeks of language lessons and eleven weeks of volunteering, my Spanish is approaching the level of conversational, but it wasn't easy getting here.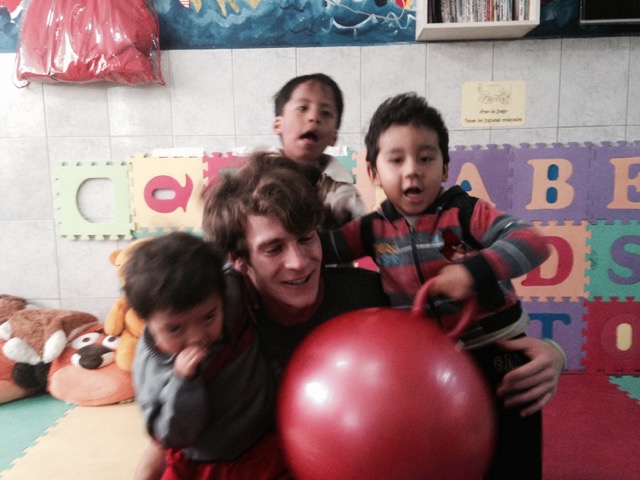 4- Any tips for future volunteers… (Clothing, travel, personal items, donations)
Even if it is just a few weeks of some free phone-based learning app, you absolutely should know some Spanish before coming here. You should definitely plan on brining any food you will miss (specifically, Peanut butter- it is expensive and not nearly as good down here), as anything imported is $$$. If you don't like white rice, you're in trouble, but otherwise, the food is quite good; the fruits and vegetables are significantly better than back at home. The experience is what you make of it, so come knowing what you want to get out of it and how you are going to go about doing that.
5.1-Other things volunteers should know:
a. Many Ecuadorians of school age understand *a little* English, though the majority do not speak it.
b. Quito is a city that is very large and very difficult to get to know outside of a limited area.
c. As a generalization, the people here appear a bit rough around the edges, but are really beautiful and loving.
6- Personal Paragraph (ABV Program Testimonial):

I am 24 and from New York, in a gap year before applying to medical school. I came down to Quito to learn Spanish and volunteer with an at-need population related to my medical interests. My experience here was absolutely wonderful, and I will never forget the time I spent here or the lives that I touched, and more importantly, touched me. I would recommend this sort of adventure to those looking to go outside of their comfort zone and learn more about the world, and themselves, in the process.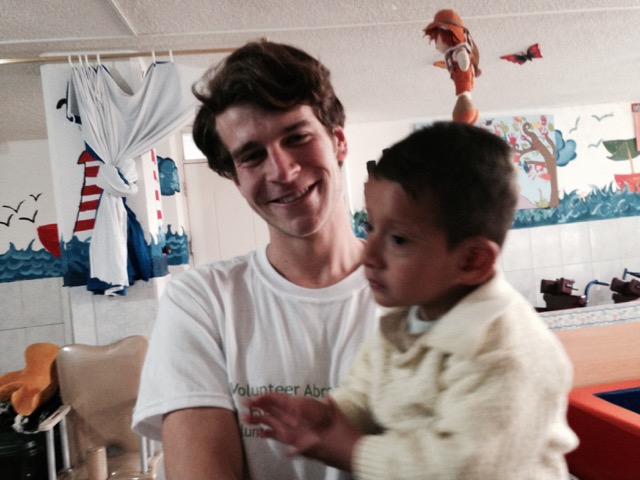 7- How would you describe your accommodation, meals, security (e: host family, on-site, shared)
Again, my accommodations were significantly above what I was expecting. The apartment complex always has a doorman on post, though the family made a point of instructing us always to lock up. Generally, I have always felt safe while here. The family has two children of teenage years, both of who were nice, and the mother here was the perfect for playing the role of mother away from home.
8- What was your favorite memory of this trip?

Generally, my time at the school I volunteered at. There are specific things I did or saw while traveling, but the most important aspect of my time down here was my work with my children. I came to love them over the course of my eleven weeks, and it is because of them I found so much value in my time here. I had contemplated switching Jobs at one point, and will be forever glad that I did not. Forming relationships with the children, their parents, and the women at my work made me feel like part of the family.

9 – Are you willing to speak to other potential ABV volunteers?
 Of course.