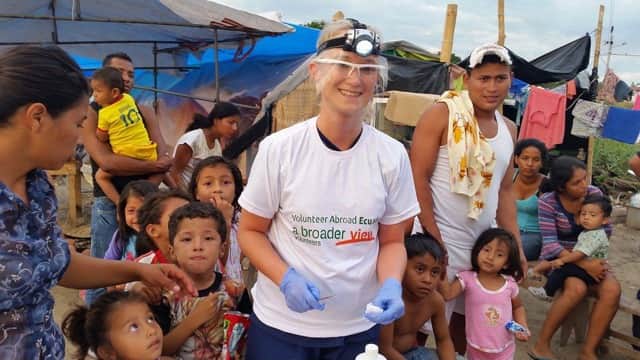 1- How was the local ABV Coordinator and the support provided in-country?
The ABV co-ordinator in Ecuador was very good . The introduction we got on the first day made it quite clear what the program would involve and also gave lots of useful details and information about the city of Quito and Ecuador. I always felt very safe and knew the co-ordinator  was always there to help us with whatever we needed or if we had any questions or concerns about the program.
2- What was the most surprising thing you experienced?
The poverty affecting many areas of the city of Quito was shocking and like nothing I would have imagined there was widespread poverty affecting many areas of the city. The size of the city also shocked me when we went up to to the Panicillia and saw a panoramic view of the city it was just endless, as far as you could see !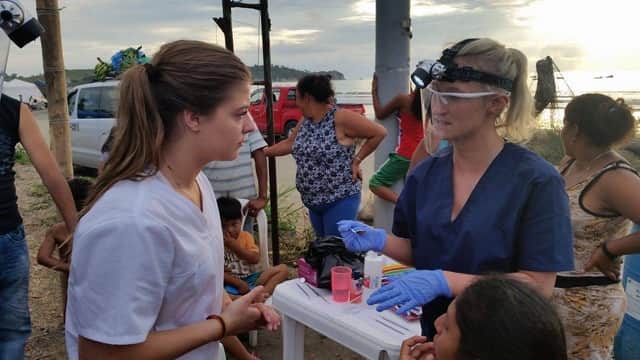 3- What was most difficult to experience?
I found a few difficult experiences whilst on the project adjusting to the time difference and the altitude was difficult for me. The most difficult experience on the program was when we went to the coast where the earthquake hit earlier this year and I was really upsetting to see the total devastation the town had experienced and what the local people there had lost, I did however find it very rewarding to be able to help these people in some small way. I also found it difficult when communicating with people as I only knew a very limited amount of Spanish when I came her and most people don't speak English.
4- Any tips for future volunteers… (Clothing, travel, personal items, donations)
Try to learn a bit more than basic Spanish before you come. Although I managed fine and learnt a lot of Spanish while I was here it would have been useful for communicating with people in country and when treating patients.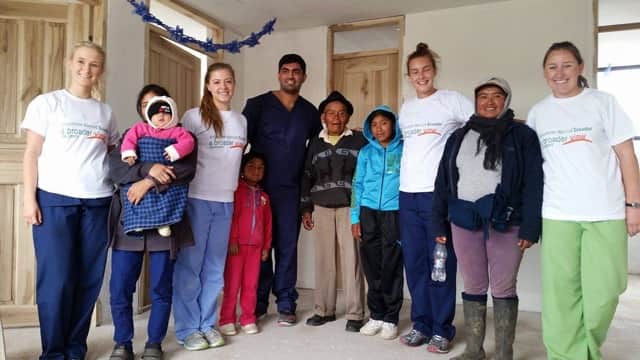 5.1-Other things volunteers should know:
Prepare yourself before you come the city is very busy and fast paced and may be a bit of a culture shock if your not used to a large city environment you need to be super aware when walking about and taking public transports if you are you will have no problems. The Ecuador culture is probably a lot different to home but it's also very interesting. Take full advantage of all the new opportunities that you will experience and try to challenge yourself and try new things.
6- Personal Paragraph (ABV Program Testimonial):
I feel like I have gained and learnt more than I had imagined from my volunteering experience in Ecuador. I loved learning about different cultures and the different communities of people that life here. I have thoroughly enjoyed all the experiences that were offered to me by the program and have loved being able to challenge myself. Being able to help people in some small way by providing dental care to those who are less fortunate than myself has been highly rewarding and I have enjoyed every minute.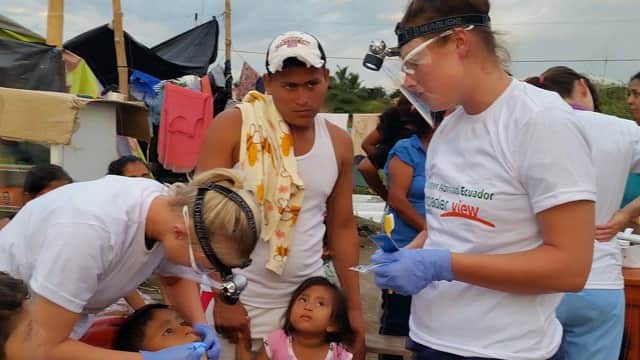 7- How would you describe your accommodation, meals, security (e: host family, on-site, shared)
The accommodation was really good modern apartment building living space very spacious and comfortable. The host family go out of their way to make you feel comfortable and help you in any way they can. The location of the accommodation was central and really good for sightseeing and being able to easily get about. All the food cooked by the family was always good.
8- What was your favorite memory of this trip?
My favorite memory from the trip was when we went to see two completely different communities at the weekend. First an indigenous community and second the town and people affected by the earthquake at the coast. I found being able to help these people who have so little in the way of access to healthcare was a highly rewarding experience that I will never forget.
9- How was the ABV USA support prior traveling?
I found the travel guide to Ecuador manual very useful for knowing what to expect and what to pack etc. Like I said above the Ecuador co-ordinator went out of her way to ensure we got the experience we wanted and the experience was better than I had imagined thanks to the co-ordinator.
10 – Are you willing to speak to other potential ABV volunteers?
Yes would be happy to discuss the program with any potential dental volunteers to Ecuador.