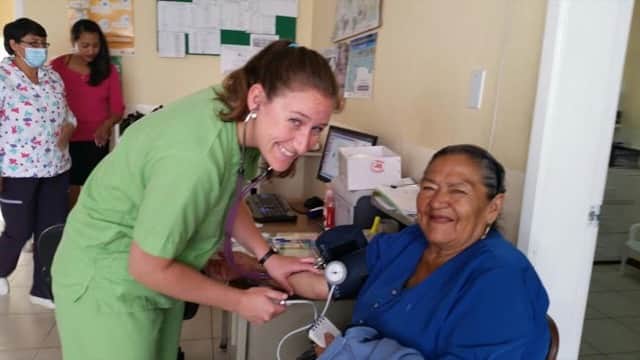 1- How was the local ABV Coordinator and the support provided in-country?

My coordinator, Laura, immediately made me feel like part of her family when I showed up in Ecuador. She went out of her way to make sure I was comfortable and satisfied with the work I was doing. ABV also e-mailed me a couple times during my program to check in on me and make sure I was having a good experience.

2- What was the most surprising thing you experienced?

The most surprising thing was seeing the differences in health practices from US. I wasn't sure really what to expect, but I came from a very outcome driven hospital that does everything possible to prevent any sort of possible error to a public clinic which did not have enough money for basic things. For example, the government does not give the clinics money to buy enough gloves to use when giving vaccinations, other injections, or even to take blood samples or start IVs. Bring gloves, masks, and any other donation and things you can use while in country.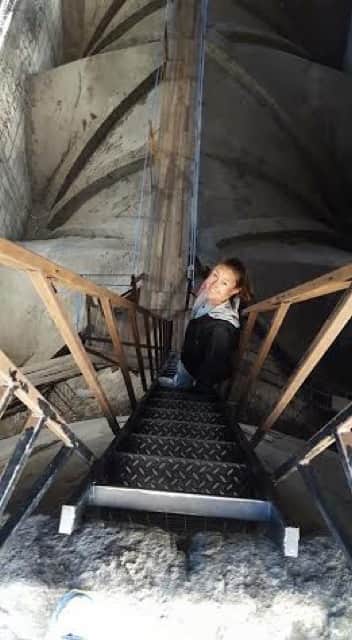 3- What was most difficult experience?

The most difficult experience was our visit to the coast where the earthquake hit a couple months ago. We went with a small team to bring some food and medicine to a little pueblo of people who were living in tents on the beach. It was very hard to have to turn some people away for help because we ran out of medicine. It was heartbreaking to see children without shoes and so many people without proper housing. 

4- Any tips for future volunteers… (Clothing, travel, personal items, donations)
Clothing: Always bring layers- it might start out chilly then get really hot then rain in the same day (be prepared!)
Travel: Go to Quilotoa Laguna! Go to baños and bike around to the waterfalls!
Personal items: bring a backpack for weekend trips. Bring a money belt!
Donations: Bring alcohol pads and your own stethoscope. Gloves and hand sanitizer are also necessary but you can buy those here if you don't want to travel with them.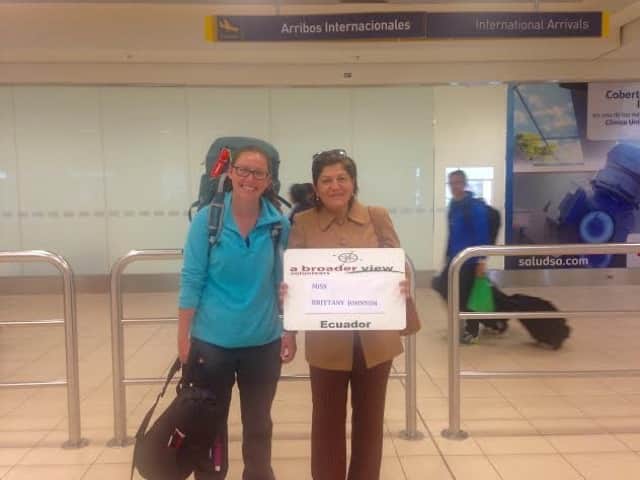 5.1-Other things volunteers should know:

A. Quito is a huge city so it is important to always be aware of your surroundings and leave your valuables at home.
B. It makes sense to stay for longer than a week. You will barely get comfortable here then have to leave (volunteers who I met who only had a week were sad to go so soon)! Plus there are a lot of cool places to visit on the weekends that you don't want to miss!
C. ABV Volunteers are always coming and going in this house so you will always have someone to hang with.

6- Personal Paragraph (ABV Program Testimonial):

I was traveling for 2 months in South America before starting this program in Ecuador. I was so happy to have a home for these past 6 weeks with a great family. I learned so much at the clinic where I worked and will definitely miss it! Though most of my days were filled with taking vital signs and injections/vaccinations, patients would come in with burns, dog bites, and other wounds that I was able to clean and dress. I was also able to do community outreach work, like vaccine campaigns in schools and home visits, which I really enjoyed. My weekend trips to tourist attractions, volcanos, and the coast to help the people after the earthquake were are amazing in their own ways and really gave me a complete picture of Ecuador.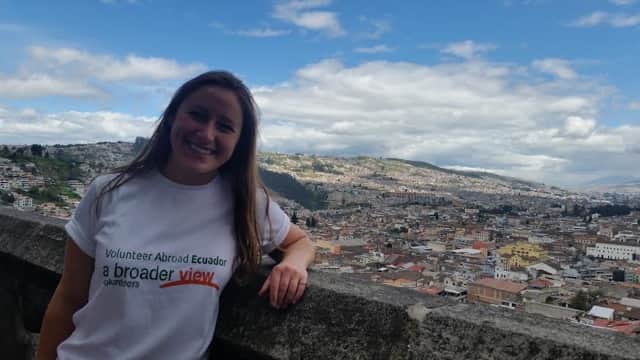 7- How would you describe your accommodation, meals, security (e: host family, on-site, shared)
My accommodation here have been better than expected. The apartment is in a safe part of Quito with a lot closeby.  I've had a nice room to myself pretty much the entire time I've been here. The food was always so delicious and the family will accommodate for any type of diet/allergy.
8- What was your favorite memory of this trip?

One weekend I went with one of the other ABV volunteers to Quilotoa Laguna and kayaked inside the volcano! It was so beautiful and a nice nature escape. We also visited Cotopaxi that weekend and stayed in a really fun hostel in Latacunga. It's easy and cheap to get buses to places around Quito, and there are a lot of options.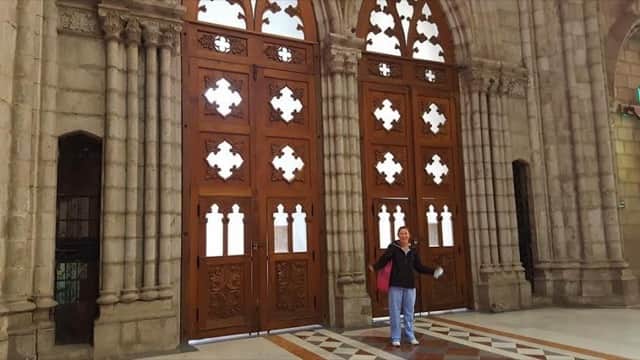 9- How was the ABV USA support prior traveling?
ABV contacted me before coming to Ecuador to make sure I was prepared and ready for the program.  I was happy to have the contact information and housing information before coming (just in case!) but I didn't need it.  

10 – Are you willing to speak to other potential ABV volunteers?
 Sure!