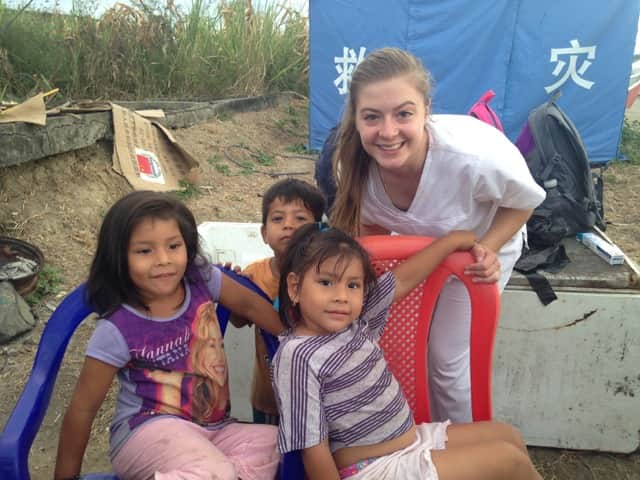 Laura as well as the family and everyone helping to put together this experience for me were all so great and helpful. Laura made sure I was comfortable getting to my projects every day before letting me go on my own, and she was so sweet and caring. She wanted us to have the best experience possible and put in so much dedication and work for us!
The biggest surprise or difference for me was experiencing the culture here. It is very different from my own culture and I loved getting to live in a new culture for a month and become comfortable with it and learn from it. I did not know what to expect coming into the program but I have loved every aspect of it.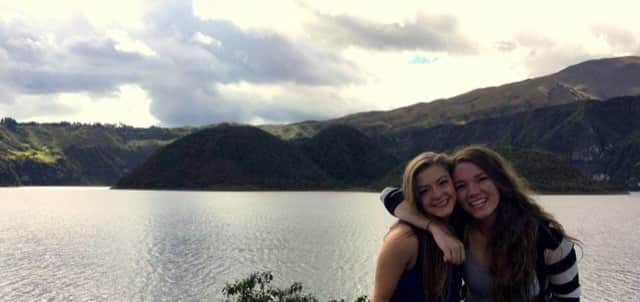 The most difficult or eye-opening experience for me was going to the coast and to country villages to help out. It was very difficult to see hardly a standing house or building and all the makeshift homes out of tarps in so many areas and for so many families to not have access to the most basic things. It was also hard to see that people who desperately needed medical attention did not have any sort of access to a clinic or to transportation to get to a clinic, and that what the volunteers could do was all the medical attention they were going to get for a long time. This was difficult because there was so much I wished I could have done but was unable to do, they needed far more people and equipment and it was hard not being able to give them everything they needed even though we were giving them all we could. I was definitely pushed out of my comfort zone here, having to use my knowledge of physical therapy to apply it to people in need in an unfamiliar language and without adequate equipment, but it was a good challenge and I really enjoyed the experience and am grateful for it. I also felt like for the people I was able to get to, my services here were very appreciated and that I was giving them something so meaningful to them, so I can hope that we made a small impact or difference on some people.
My biggest tip I have for volunteers is to pack warmer than you think and to pack a rain jacket! I came very underprepared for the one week I spent here where it was rainy and cold, so be prepared for everything! Also when preparing spending costs, factor taxi rides almost everywhere into your budget – that was another thing I had not prepared adequately for.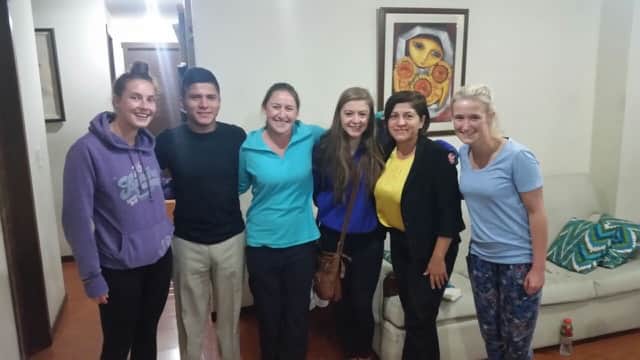 Other things volunteers should know include to watch your bags and items closely especially on public buses, and that the majority of people will not speak any English so know phrases to get around. Also carry water bottles everywhere you go, it is often warm here and safe drinking water can be scarce at times.
I was in the pre-physical therapy program. In mornings, I worked in an integrated therapy pediatrics hospital. It was set up similar to a day care, with special needs patients around ages 1 to 6 y/o and all experiencing varying degrees of neuromuscular dystrophy and cognitive deficits. Throughout the day they received physical therapy, occupational therapy, and language therapy, as well as often doing group therapy integrated into our activities. Often, I had the opportunity to observe and help with the physical therapy sessions. In the afternoons, I worked at a pediatrics rehabilitation center. Here I had a mentor physical therapist, and worked with slightly older kids. I was able to learn a lot here and help out with many sessions, and I loved all the other occupational and physical therapists-they were all so kind and patient.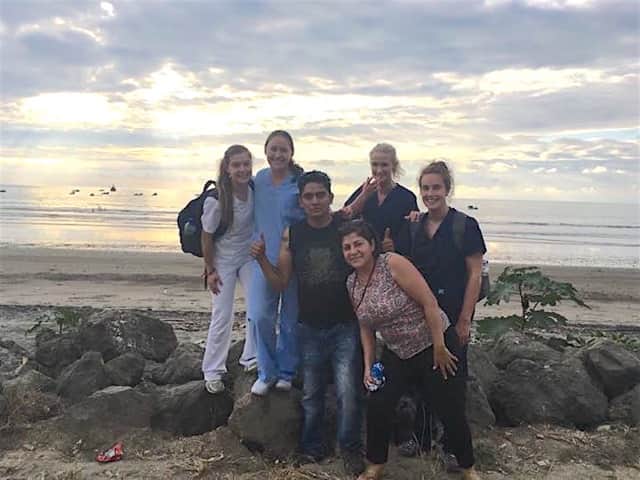 Meals were delicious and despite being vegetarian there were always other things to eat. I felt very safe where I was staying; I was in a very nice apartment with other volunteers above the main home. I liked that I lived with the other volunteers because it allowed me to get to know many people from all over the world well, which was a fun aspect of the program.
My favorite memories from this trip include getting experience in my afternoon project, spending time with the family and other volunteers, volunteering at the coast, and getting to explore the country with the friends I traveled with (especially rafting, ziplining, 4-wheeling, and going to the chocolate factory in Mindo and an amusement park in Quito all in one day).
The USA support was very kind and helpful. They sent lots of important and helpful emails about what to expect and how to prepare, as well as kept me on track with uploading all my informations. They also responded very quickly which was extremely helpful.
Yes, I would love to speak to other potential ABV volunteers!