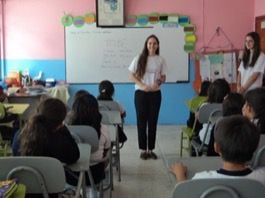 1- How was the local ABV Coordinator and the support provided in-country?
The support in country was amazing. I lived with the in country ABV coordinator, and she was the nicest woman I have ever met. She helped me every step of the way, with both the details of my program placement and the transition to living in another country.
2- What was the most surprising thing you experienced?
The most surprising experience I had was working at the special needs school. I was shocked by the number of differences between our system in the United States and the one in Ecuador. First of all, there was only one child with Autism at the school and eight with cerebral palsy, while in the US, the statistic would likely be the opposite. Also, they put a much stronger emphasis on integral and communication therapy than on medications. Lastly, being diabetic is technically classified as a disability in Ecuador.
3- What was most difficult to experience?
One of the hardest experiences was having my camera stolen. I was simply not aware of how careful you have to be with your electronic devices because almost everything here costs double the USA equivalent. But my host mother took me to the police station the very next morning so we could file a report; she was unbelievably helpful throughout the whole process.
4- Any tips for future volunteers… (Clothing, travel, personal items, donations)
Don't bring too many clothes! You will not need them! I am a severe over-packer, and I could have survived with half the amount I brought. Be prepared to speak mostly only in Spanish because very few people here speak English. I took Spanish lessons for the first five weeks, and that was super helpful. I learned a tremendous amount, and it really aided my transition.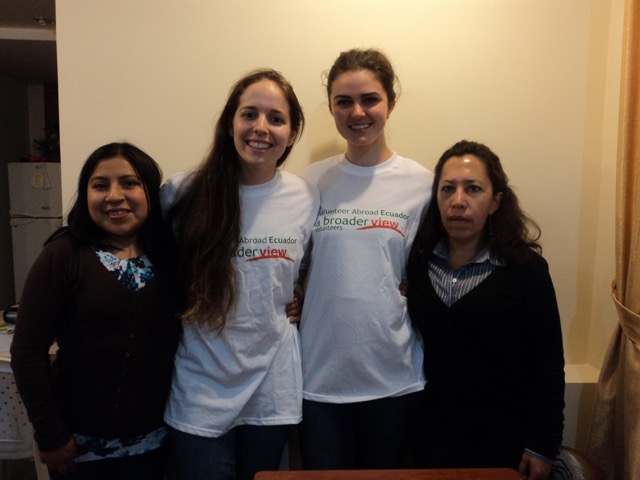 5.1-Other things volunteers should know:
a. Don't bring bills over 20$ because the majority of stores in Ecuador don't accept anything over 20$.
b. I highly recommend journaling about your experience.
6- Personal Paragraph (ABV Program Testimonial):
I am so grateful for my experience here. It was incredible. While I am heartbroken to be leaving already, I have had the best 10 weeks. I am leaving with memories that I will never forget, friends from all around the world, and a second family to come home to one day. I cannot thank A Broader View enough!
7- How would you describe your accommodation, meals, security (e: host family, on-site, shared)
I had the most amazing host family. I could not have dreamed of a better experience. From day one, I truly felt like a member of the family.  I was provided three meals a day, and they were delicious. I am going to miss Ecuadorian food when I return to the states. I felt very safe in the house. We lived in an apartment, and there was ALWAYS a security guard downstairs.
8- What was your favorite memory of this trip?
My favorite memory from the trip was when another volunteer and I traveled to Banos, Ecuador to go bridge jumping. I would have never dreamed that I would throw myself off a 328 foot bridge, but not only did I do it, but I loved it. Also, the other volunteer who I was traveling with became one of my best friends, and I have no doubt it will stay this way.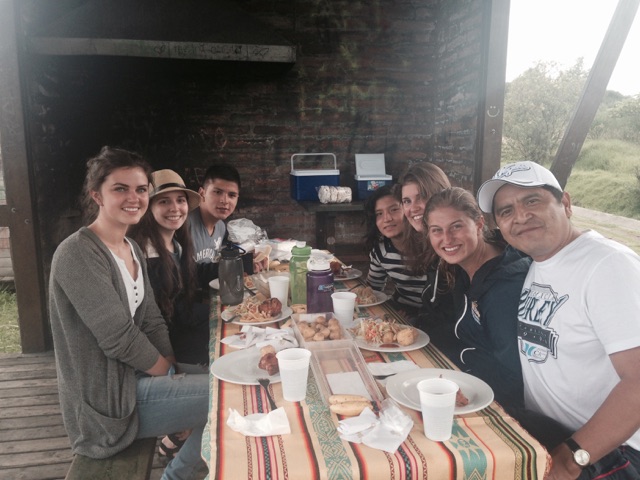 9- How was the ABV USA support prior traveling?
They were absolutely unbelievable. I never waited more than 24 hours for an email response. They helped me plan and figure out my entire trip and all of the details of my travel itinerary.
10 – Are you willing to speak to other potential ABV volunteers?
Yes of course!