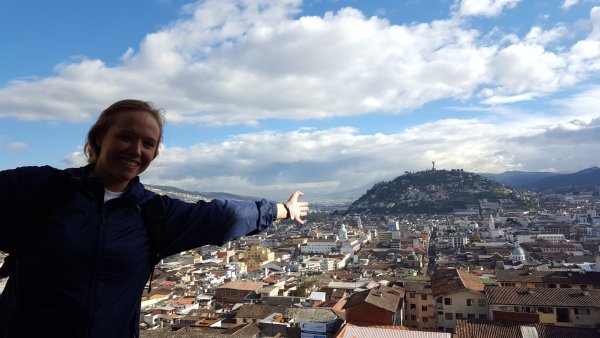 1- How was the local ABV Coordinator and the support provided in-country?
The local ABV coordinator and her family were exceptional. My husband and I really felt like we're were part of their family, and anytime we had concerns or questions we knew she would be there along with her family to help us. We always felt safe and secure in her apartment, and with other volunteers.
2- What was the most surprising thing you experienced?
The most surprising thing I experienced was the positive outlook the host family, and almost everyone in Quito had! If we got lost and needed directions the people were always helpful and happy we were there. Many times I felt stupid because I did not know how to help, or made a mistake doing some things wrong. The family, coworkers and even people on the street displayed amazing patience and love towards us.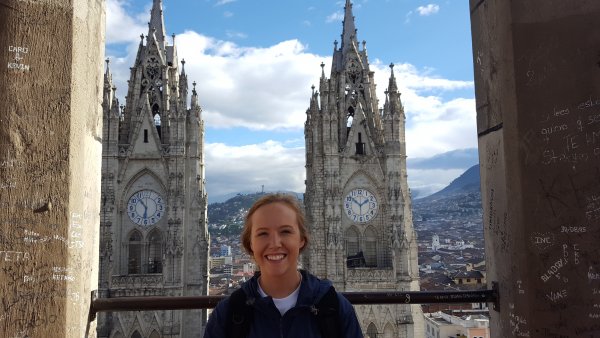 3- What was most difficult to experience?
The most surprising thing I experienced while in Ecuador was the language and cultural barriers. It was so difficult to not know what to say, even when asking for something simple. Many places in Quito are very sophisticated and not as poverty stricken, others are. In the medical feild many things are done differently. Keeping a positive mind and remembering you are their to both learn and experience life from others view points can keep you positive also.
4- Any tips for future volunteers… (Clothing, travel, personal items, donations)
1. Backpack 2. Watch- because you may not want your phone out in many places 3. Cheaper camera, or one with neck straps American reason as above 4. Nothing larger than 10US$ and many US$ coins for bus and taxi rides 5. Smile and positive attitude 6. Gloves and other medical supplies for donating 7. Scrubs for donating 8. Baby wipes, toilet paper 9. A reusable water bottle, depending on the area your visiting even a filter water bottle
5- Personal Paragraph (ABV Program Testimonial):
Stay positive no matter what gets thrown your way. Let go of prejudgements of the culture and emerse yourself as one of their family, they see you as such! Practice, practice, practice spanish before coming, most English knowledge is very limited!
6- How would you describe your accommodation, meals, security (e: host family, on-site, shared)
No words can be used to describe the experience I had with ABV in Quito Ecuador! This was my first trip out of the states, and first airplane ride! I was so nervous, and so scared, but this experience has sparked a light in my heart I cannot extinguish! The host family has taught me a very valuable lesson, that loving others is the ultimate gift!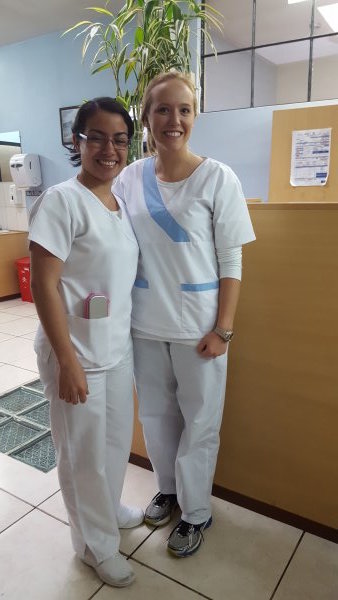 7- What was your favorite memory of this trip?
The accommodations were exceptional as well! 3 meals a day were provided all of which were delicious! There was a 24/7 security gaurd at the front of the building, deadbolt locked doors that were steal reinforced.
8- How was the ABV USA support prior traveling?
The family! I loved my host family and cannot wait to come back to visit them and assist with more in the community!
9 – Are you willing to speak to other potential ABV volunteers?
The ABV support team made sure my husband and I had everything we needed and all questions asked before leaving for our trip, including our flights booked and a very helpful orientation guide.
10 – Are you willing to speak to other potential ABV volunteers?
Yes! I would love to share my experience with others and help them feel that this is an incredible experience that one must do!