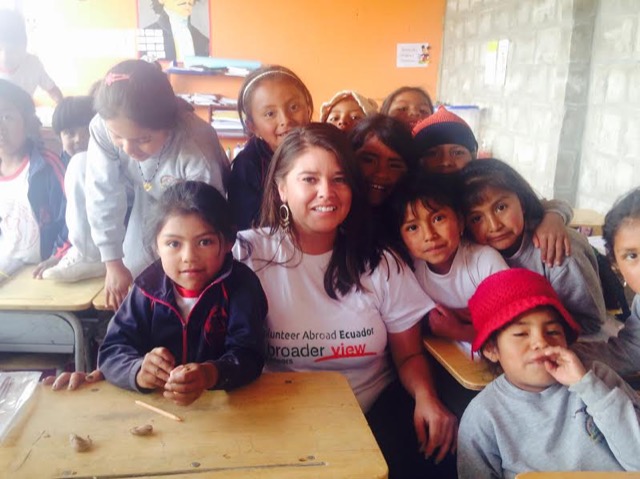 1- How was the local ABV Coordinator and the support provided in-country?
The local ABV Coordinator was very welcoming from day one. Coming to a new country can be very overwhelming, but any question or concern I had, the family was always there to help. The support provided in-country was safe and very easy to use. Being around a big city like Quito takes a lot of patience and help.
2- What was the most surprising thing you experienced?
The most surprising thing I experienced in Quito was the cuisine. You really have to be open minded to try and experience all the delicious food each town will offer. Every individual in Ecuador will be more than glad, and proud, to explain to you the food. I did not expect any less, but people might find it surprising how polite, kind, and giving everyone is. The children at the schools were ready to learn and very respectful.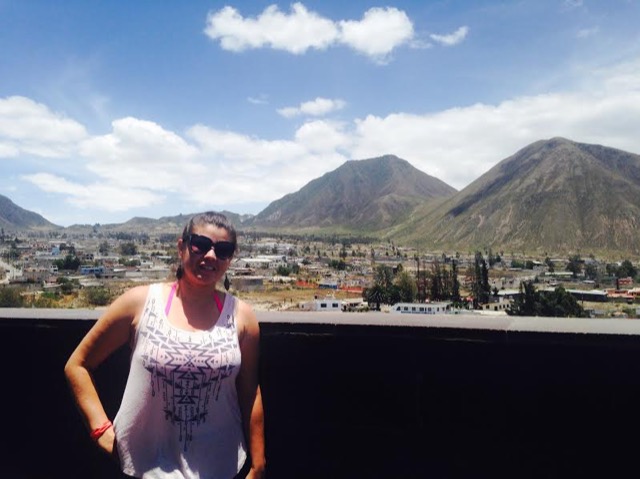 3- What was most difficult to experience?
The most difficult thing to experience was the public transportation. You have to have patience and time to be transported. There are buses, trolleys, taxis, personal cars, and many other options to choose for transportation. Quito is a big city itself, so if you need to travel outside of Quito please be prepared to spend some time getting there.
4- Any tips for future volunteers… (Clothing, travel, personal items, donations)
Please be prepared for the unpredictability of the weather here in Ecuador. Some days can very hot, other days extremely cold. Please also bring all your personal necessities as items can get very expensive.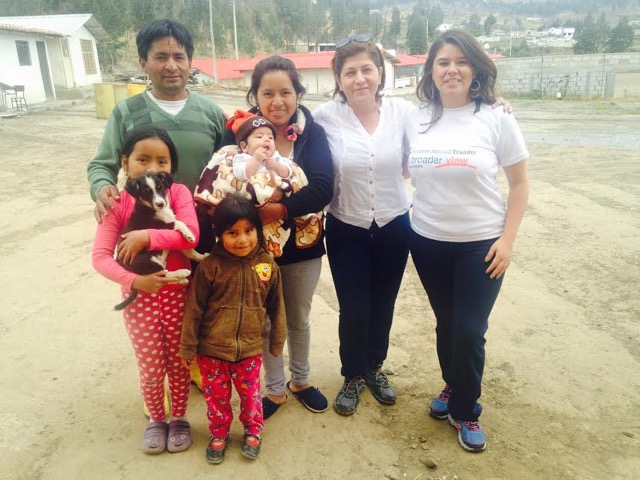 5- Personal Paragraph (ABV Program Testimonial):
Thank you ABV for the opportunity to meet communities. Also, than you for making me feel part of a new world by giving me the courage to help others in need. We come with the intention of helping others, not knowing that those will forever help us by changing how we see the world.
6- How would you describe your accommodation, meals, security (e: host family, on-site, shared)
I was part of a host-family and shared an apartment with another ABV volunteer.  All this was a bonus since I had my own space to write, yet when it came to family time, we were only one floor away from the warmth of a fabulous family. My host family took pride and leaving time aside to be with everyone together. Also, the host-family was very passionate with all the food they made. If you want to learn about the culture, food and traditions, please have a host-family in mind.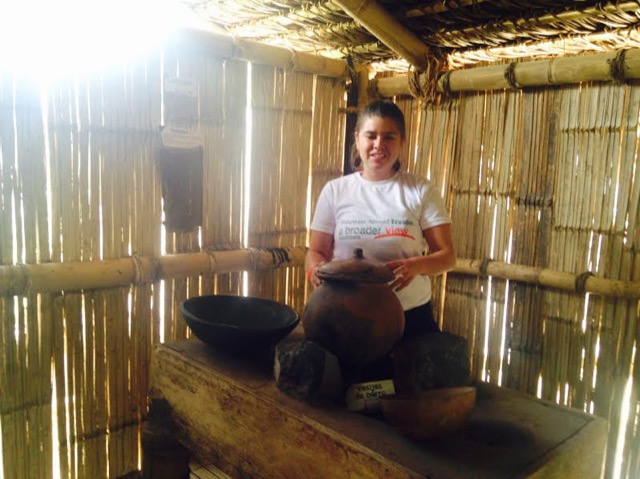 7- What was your favorite memory of this trip?
My favorite memory of this trip was helping all the children. I was inspired to see all the children so eager to learn and to see how passionate they were to hear what everyone had to say. Some children have to walk far, but they were there on time and eager to learn.
8- How was the ABV USA support prior traveling?
The ABV team was excellent! They were prompt with every question I had with answers. Also, they were very knowledgeable with every question I had.
9 – Are you willing to speak to other potential ABV volunteers?
Yes. Any question or concern, I am an email away.