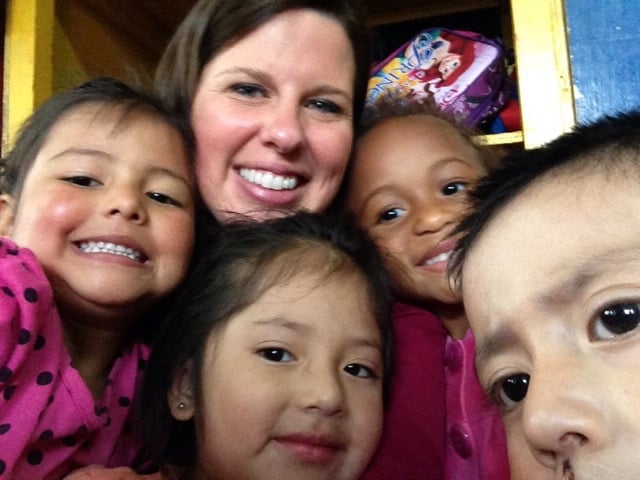 1- How was the local ABV Coordinator and the support provided in-country?

The Cordova family was an amazing family to live with and work beside.  They were welcoming from day
1.  Laura was helpful with everything from making sure we knew exactly how to get to our projects and giving us tips about Quito to helping us plan weekend trips!  Laura also truly cared about the projects and wanted them to be successful.  She went with us several days to the program in order to ensure that we had what we needed and could be successful at our work.  

2- What was the most surprising thing you experienced?

I was surprised at how quickly all of the volunteers became friends.  We were like a family at the volunteer house.  The Cordovas even took us on a trip to Quilotoa and Otavalo one weekend.  It was amazing to have a group of supportive people to live with while away from my own home.  Even without other volunteers present, I knew I would feel at home with the Cordovas because they always say that their house is my house and they really mean it!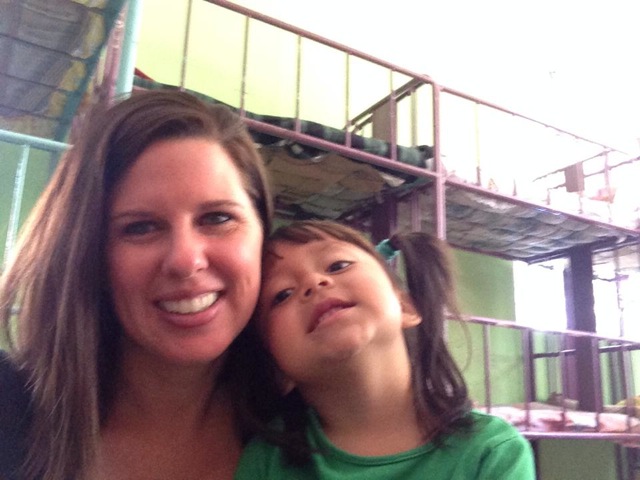 3- What was most difficult to experience?

It is difficult to volunteer for such a short time. By the time I finally got to really know the kids at the center, it was time to leave.  3 weeks seems long, but its not.  Because of work, I could not take longer than that, but I think the LONGER the better when volunteering with children.  

4- Any tips for future volunteers… (Clothing, travel, personal items, donations)
- travel as long as you can
- journal
- stay open to opportunities
- don't go in trying to change things at your project sites, just help the people who are doing amazing work in country
5.1-Other things volunteers should know:

a. Jump in and get started!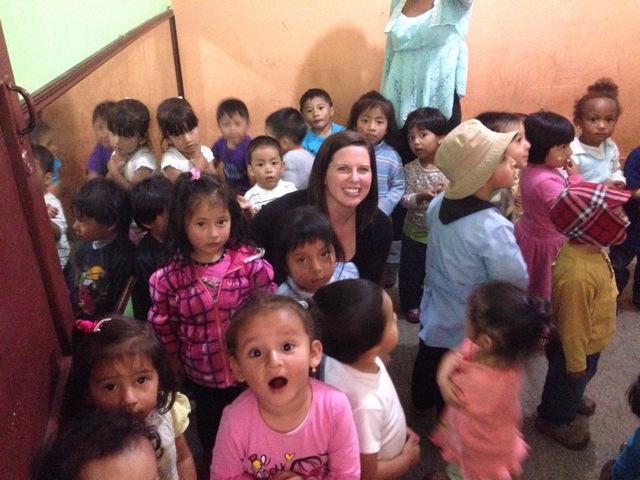 6- Personal Paragraph (ABV Program Testimonial):

After traveling two summers with ABV, I would do it again in a heartbeat.  I have had two amazing experiences and have been able to see two different parts of the world that have truly helped me in my life's journey.  I felt safe, cared for, and empowered to meet new people and learn about myself!  I believe each project will bring its different challenges, but the people in country really care about their work and helping the city and people around them.  While this is considered a volunteer trip, it was truly me who gained knowledge and life experiences from this trip. 
7- How would you describe your accommodation, meals, security (e: host family, on-site, shared)
The apartment was huge and I had my own bedroom and shared a bathroom with only one other girl.  The food was delicious and always plenty.  The cook always accommodated to our preferences and made food that she knew we liked.  The building had a security guard as well as a secure entrance.  I always felt extremely safe at the apartment and in Quito in general. 

8- What was your favorite memory of this trip?

When the family and all of the volunteers traveled together to Quilotoa and Otavolo.  It was such an amazing trip.  We laughed, listened to music all together, and enjoyed each others company.  We also truly felt like we got to understand the culture of some of the people that lived in Quilotoa as we had tea and cheese at a family's house!  I will never forget that experience.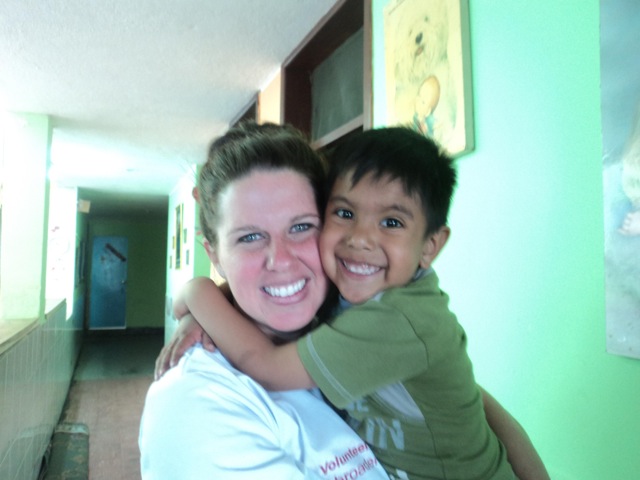 9- How was the ABV USA support prior traveling?
Fantastic.  They were always available when I needed anything.  I always received responses from emails within 24 hours (usually within 2 hours!)  They answered all of my questions no matter how small!

10 – Are you willing to speak to other potential ABV volunteers?

YES, I would definitely speak to anyone regarding traveling with ABV!