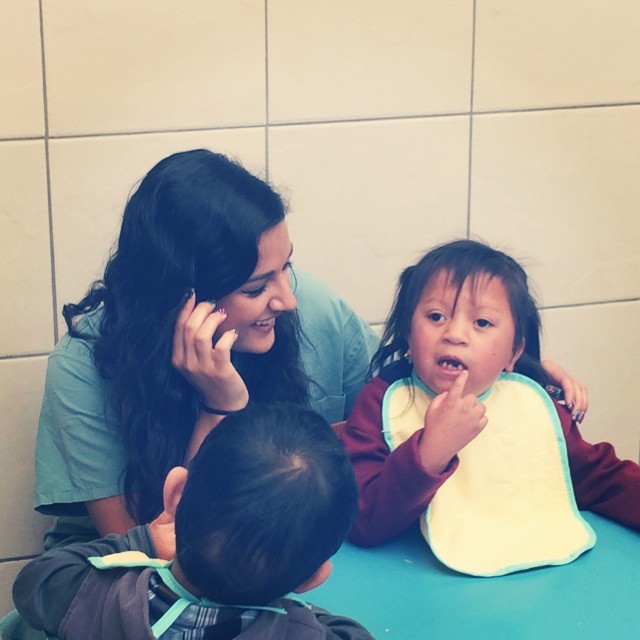 1- How was the local ABV Coordinator and the support provided in-country?
Laura a was my local ABV coordinator. Her and her family (husband and two children) were very supportive during my stay in Quito, Ecuador. She made sure that I was safe during my entire stay and made sure that I felt welcome. She was very helpful in that I am not a very fluent Spanish speaker. She was patient while I was trying to communicate with her and made sure that all of my questions were answered thoroughly and accurately.
2- What was the most surprising thing you experienced?
The most surprising thing that I experienced in Quito was that merchants and restaurants were not always willing to accept 20 dollar bills. They were unable to break them or simply did not want that volume of cash in their registers. This posed a problem for me as I brought a fair amount of these bills on my trip. I had to take the 20 dollar bills to either the bank or the bus station to get them broken into smaller denominations. This was surprising to me because even in situations where I had enough money to cover my purchases I was unable to purchase them.
3- What was most difficult to experience?
The most difficult part of the trip for me was the language barrier. I have taken several high school and college courses in Spanish but I have never been in a situation where I was completely surrounded by the language. This posed a problem for me because I was unable to converse well for the first few days of my stay. However, after one week of Spanish immersion classes and Laura being ever patient with me, I picked up the language and was able to get whatever I needed to say across with full comprehension of my audience.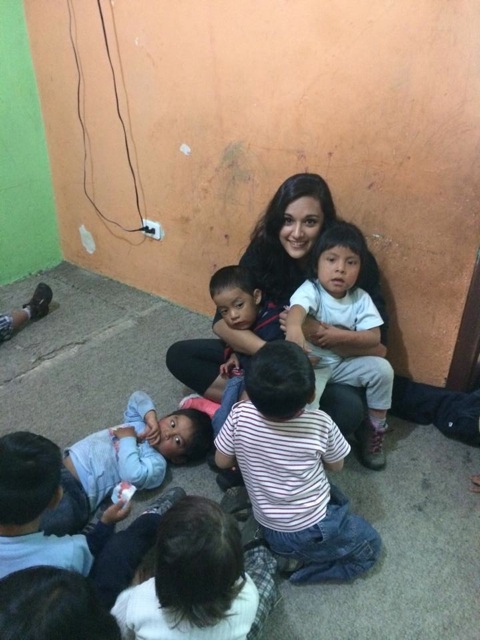 4- Any tips for future volunteers… (Clothing, travel, personal items, donations)
Volunteers should bring small bills to Quito; 10 dollar bills or less. It is a huge inconvenience to have to go into a bank every few days during your stay. Also, even though Quito is near the equator, the elevation causes the city to be a lot colder than expected. The weather while I was there, in the middle of July, was mid seventies (Fahrenheit) at the peak. Volunteers should also expect to be completely surrounded by only Spanish speakers. Thankfully for me, I had many other volunteers with me that were fluent in both English and Spanish and that saved me during the first part of my mission.
5.1-Other things volunteers should know:
a. Bring clothes for adventuring in Quito and surrounding cities.
b. Be prepared for meals in Ecuador to be fairly smaller than meals in the United States.
c. Be prepared to never want to leave!
6- Personal Paragraph (ABV Program Testimonial):
I had an amazing experience in Quito. I could not have asked for a more welcoming host family. They made sure I was safe and comfortable throughout my entire stay. During my time at the clinic I fell in love with all of the children and I really did not want to leave them! Knowing that I was helping such pure and eager souls made my mission all the more rewarding. The kids at that clinic could not have been more deserving of the help and needed all of the attention and therapy that we were able to provide during our time there. I would not trade my time in Quito for anything else in the world and I hope that one day I get to return to see the progress of the children there.
7- How would you describe your accommodation, meals, security (e: host family, on-site, shared)
I stayed in an apartment complex with my coordinator's sister. Her sister's apartment was directly above Laura's so during meal times and family time it was very easy to be with the family. Laura's whole family was very welcoming and really made me feel like I was a part of their family. They were so sweet the entire time to me and all of the other volunteers that were present. I felt completely safe during my stay. The apartment complex had a guard present at all times and I never felt worried or insecure.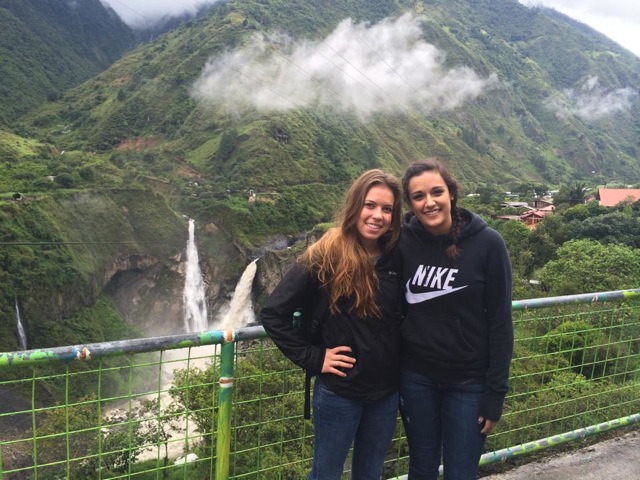 8- What was your favorite memory of this trip?
My favorite memory of this trip actually happened on one of the weekends I was there. Myself and 5 other volunteers ventured to Baños, Ecuador to take a tour through the Amazon Jungle. During our excursion into the Amazon, we spent time with an indigenous tribe and learned the ways of their culture.  Our tour guide took us through the jungle and showed us the different medicinal properties of different plants along our hike. At the end of our hike, we found a beautiful secluded waterfall and were able to take spectacular photographs.
9- How was the ABV USA support prior traveling?
ABV provided me a lot of support while I was preparing for my trip to Ecuador. I had never been out of the country before this trip and the travel guide provided by ABV online was very helpful in telling me what I needed to bring and what I should expect during my travels. The preparation also made myself and my parents at ease for the trip, as I had to buy volunteer travel insurance and tell the program coordinator exactly when I would be landing in Quito and leaving. I felt ready for my trip prior to leaving thanks to the ABV sign up and preparation process.
10 – Are you willing to speak to other potential ABV volunteers?
Yes! I am more than willing to speak to potential ABV volunteers because of my wonderful experience in Quito. I would also highly recommend the Quito mission because of Laura  and her family. ABV volunteers should feel free to contact me at any time to discuss future missions.