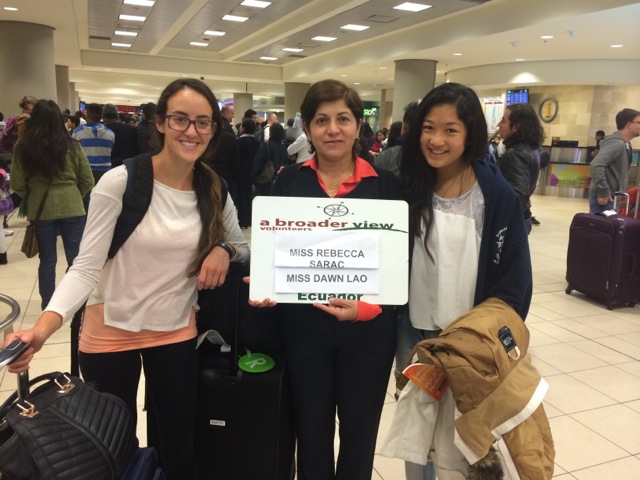 1- How was the local ABV Coordinator and the support provided in-country?
Amazing! The family is some of the most caring, kind, and genuine people I have ever met. They truly make you feel that their home is yours, and they are willing to do everything possible to make you happy and comfortable. It has been a blessing getting to know this wonderful family and I am sad to leave them. I hope to return some day! Laura and family were always willing to do whatever needed to be done to make sure the project runs smoothly and happily.

2- What was the most surprising thing you experienced?
The most surprising thing about living in Quito was how urban the city is. I wasn't expecting there to be so many people, cars, taxis, buses, etc. It was a good surprise, though. As such, there are many different shops to go to, places to see, and things to do outside of volunteering/Spanish immersion lessons.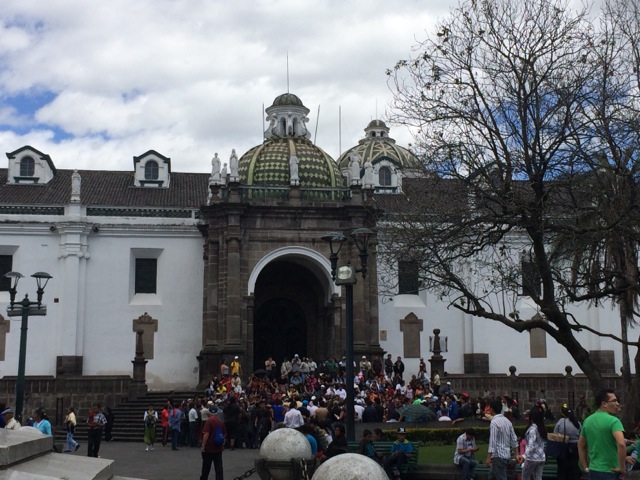 3- What was most difficult to experience?
The most difficult part about my time in Ecuador was the volunteering project. It wasn't a medical project, like had been advertised on the ABV website, but it was a childcare project without any clinical application. After speaking with Laura, I was able to go to the Clinic to volunteer, which was a better situation, and had medical applications as well as a kind, caring, and instructive staff.
ABV: the coordinator misplaced your program, as she was suppose to send you to the medical program, good you said something and let her know you wanted to change. Our coordinators never make a mistake, but there is always a first time, ABV USA always send emails at day 3 of arrival asking if you need any help or solve any issue, let us know then if we can help and before or after as well.

4- Any tips for future volunteers… (Clothing, travel, personal items, donations)

Even though I had checked the weather, I wasn't prepared for the climate. It gets really cold at night. I would have bought more long sleeve shirts and less short sleeve shirts, because it gets to almost freezing temperatures at night. Also, if you want to do any traveling, make sure to bring insect repellent. There isn't a problem with insects in Quito, however everywhere else there is many mosquitoes and other bugs.
5.1-Other things volunteers should know:

a. The family is amazing!
b. I brought snacks, but you really don't need to
c. Budget in extra money if you want to travel. Traveling isn't difficult but it can be time consuming and at times costly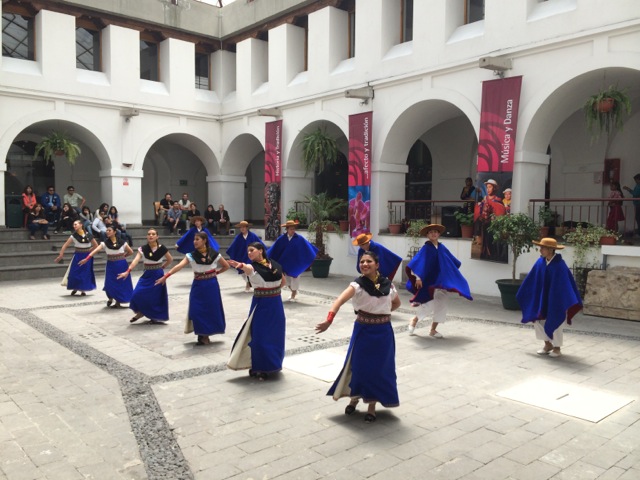 6- Personal Paragraph (ABV Program Testimonial):
I truly had a great experience while here in Ecuador. I love everything about the family, the culture, the country, and the city, and I am very sad to leave. I hope I can return some day to volunteer and/or live here, because it has been a great experience. It's great to see how your efforts volunteering can make such a difference in others' lives, and how far your support can extend. 

7- How would you describe your accommodation, meals, security (e: host family, on-site, shared)
Accommodation was great. Each volunteer has their own room, the apartment has internet and wifi access, and the meals and security were great. I never felt unsafe for one minute while in Ecuador. The food is all natural and fresh and the fruit is incredible. I am definitely going to miss the fruit and the daily soups at lunch the most!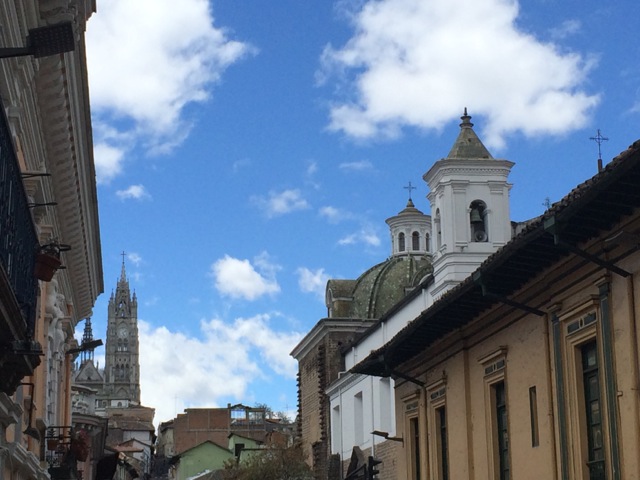 8- What was your favorite memory of this trip?

My favorite memories included getting to take patients blood pressures at the clinic, in addition to taking a weekend trip into the amazon, going to the local artisan markets, and hiking at Teleferico and Quilotoa. The country and the Ecuadorian people are so beautiful, everything was a great memory.

9- How was the ABV USA support prior traveling?
Good. Any questions I had were answered promptly and efficiently.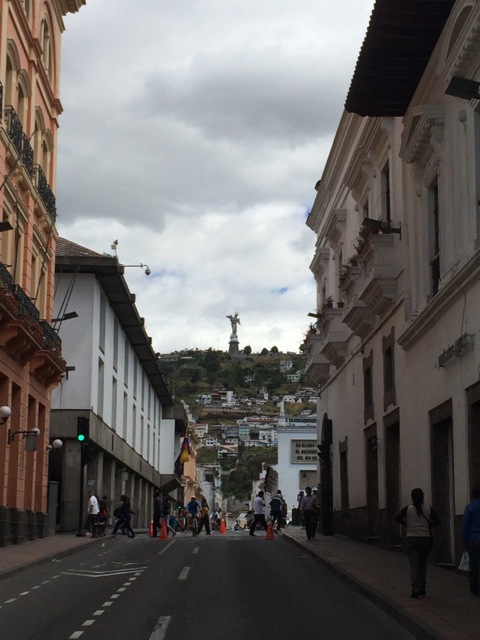 10 – Are you willing to speak to other potential ABV volunteers?

Definitely!