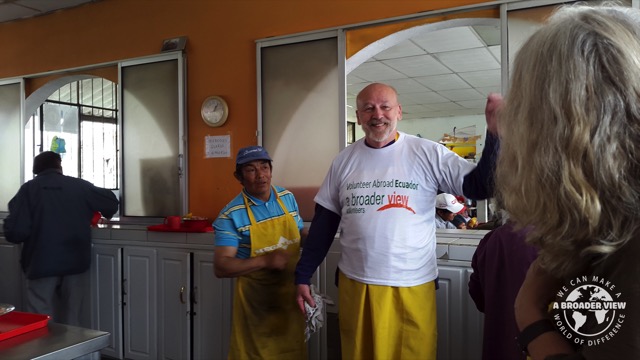 1- How was the local ABV Coordinator/staff and the support provided in-country?
Good. Airport pick-up went smoothly as did transfer to homestay. Arranged a "better-fit" placement after meeting me and arranged 
weekend trips quickly on a last minute basis due to late decisions on my part.
The Coordinator is very competent! Since we had a 4.7 earthquake very near Quito on 9/4, I think earthquake safety should be part of orientation here and elsewhere.
3- What was the most challenging thing you experienced?
Program: The language lessons were challenging and I learned much. Alesandra, my teacher, was excellent.  I could not have had better.
Host Family: David and Tatiana were terrific. My experience with the families in other placements is that the families are one of the best parts of volunteering.
Country: I had zero Spanish on arrival and very few people in Ecuador have any English. This made survival on my own challenging. However, I have faced this in Cambodia and other places so I was familiar with the challenge and it provides and incentive to learn the language quickly.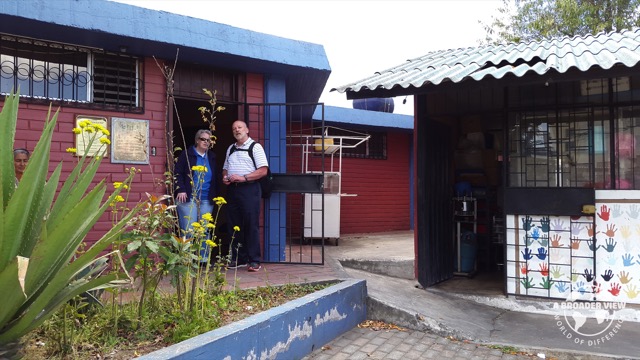 4- Any tips for future volunteers… (clothing, travel, personal items, donations)
I don't think Quito is as cold as the impression in the advance information. Perhaps for mountain treks only, otherwise very temperate.
You can get everything here easily and cheaply.
If you are not fluent in native conversational Spanish, print on paper the directions for taxis, etc. before and show that to the person/people - it
4.Other things volunteers should know before coming here:
Diamox – the medicine for altitude sickness has side effects similar to the symptoms of the illness so it is hard to say what is causing what. Taking it before you arrive, per directions, may be a good idea, but you may still need to acclimate for a bit.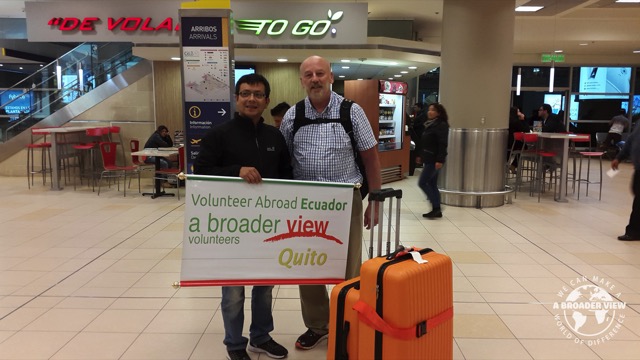 6- Personal Paragraph about the experience (ABV Program Testimonial):
This is my 2nd volunteer experience through ABV. Both have been well organized and professional with exceptional on-site coordinators, host families, and professional language lessons. I think that you get much value for your money.
7- How would you describe your accommodation, meals, security, friendliness, quality others:
My homestay was in a middle-class family I had my own bedroom, although here was space for one other in it and other bedrooms for other possible volunteers. Meals were served as scheduled and quite good. The house was very safe as was the neighborhood and city – although I did not go out at night. The family was very friendly and included me with extended family members. I always find the families one of the best parts of and best ways of learning about a country.
8- What was your favorite memory of this trip?:
Program: Can't single out only one thing.
Host Family: above
Country: Ecuador is a "normal place" to me: clean, safe, good roads and people, not really touristy overmuch.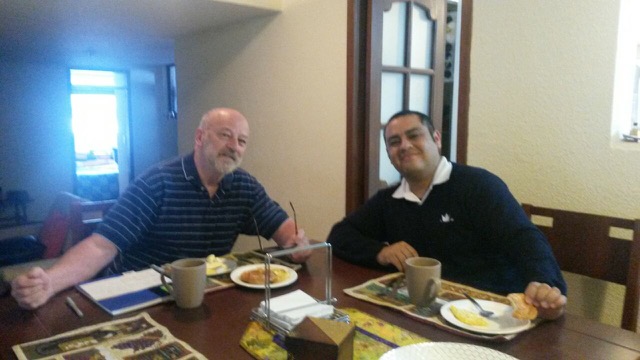 9- How was the ABV USA support prior traveling?
 Since I had used ABV before it went rather smoothly, especially since I procrastinated until the last minute.
9.1- What do you think about the reservation system online?
The requirement that one has a new email for each application is more than cumbersome! Since I had volunteered last year, I could not, initially, use that email. Then I needed two more new emails as I wanted to go to two different countries. Someone did deactivate the email from last year so I ended up with "only" three. I realize most only volunteer once with you or anyone else so it may not come up much.
ABV: we are working in a new reservation system, its very expensive to update and it take a long time to get any change implemented as everything is interconnected website-reservation system-accounting, we are doing our best for 2017.
9.2- Who did you find Abroaderview website
Internet search on volunteering and review site –GoAbroad
10 – Are you willing to speak to other potential ABV volunteers?
Yes.