Volunteer Name: Andrea Crane
Project Location: Kpando, Ghana
Volunteered at: Orphanage and homes within community of Kpando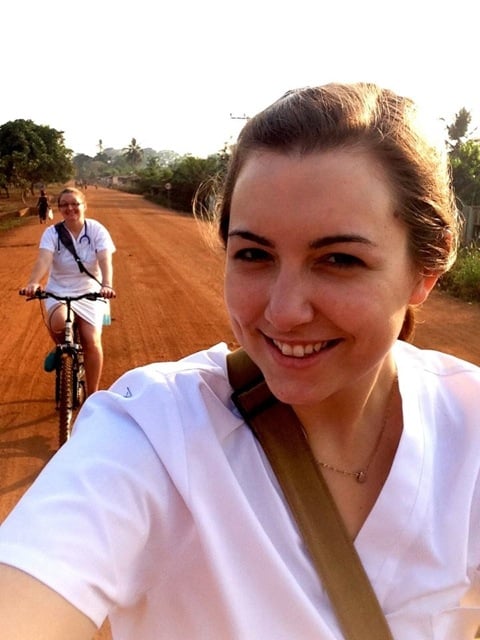 What was your favorite memory of this trip?
My favorite memory was on the first day that we arrived to do wound care for an elderly woman with a chronic wound. She was so thankful that we had come to help her, and her husband actually lifted his hands and praised God for our being there. They were so grateful! This very humbling and rewarding experience truly made me feel like I was making a difference in her life.
Also, the children of Ghana truly made an impact on heart. I have many wonderful memories of their smiles and giggles! 


What was the most difficult thing you experienced?  
For me, it was most difficult to watch the children at the orphanage and in the community are "caned." I always had to turn my head, and often felt tears well up in my eyes. I understood that this form of punishment was part of the Ghanaian culture, but it goes against many of my personal beliefs about child punishment, so it was a heartbreaking experience for me.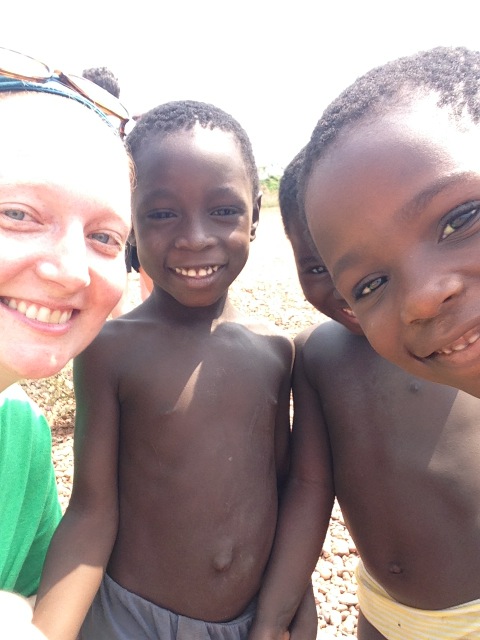 What was the one thing you wished you were better prepared for?
The heat! It is very hot all day, every day – and with no air conditioning, there is little to no relief. There was an oscillating fan in our room, which was nice, but it did not really help at night when sleeping under mosquito nets. Next time, I would bring a small portable, battery-operated fan to place underneath my net with me at night. 


Any tips for future volunteers… (clothing, travel, personal items, donations, sightseeing etc)
Use the packing list provided by ABV, it covers almost everything you need! A few things I would add: baby wipes, portable fans, and a small backpack. Also, consider bringing electrolyte replacements, such as Gatorade packs to mix with water, because the heat will dehydrate you very quickly! I would recommend going to the market in town on market days (every fourth day). It is a great place to buy delicious foods and unique souvenirs, and to experience the beautiful culture of Ghana. The market was one of my favorite places to visit! If you're looking for a short trip, try traveling to the beautiful Wli Falls on the weekend. It was a 1-hour taxi ride away and made a great getaway.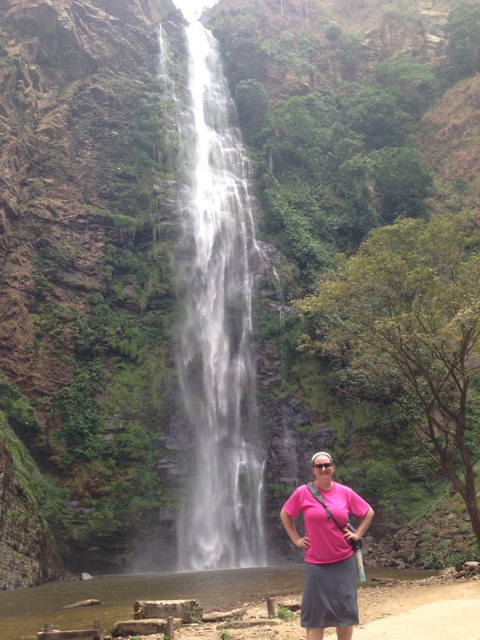 How would you describe/rate your experience working with the ABV staff in the USA?
Excellent! They were very helpful and answered all of our many questions very quickly.
How were the local ABV Director and the support provided in-country?
Honestly, I was disappointed in the support provided by the in country coordinator. He did not make our project (wound care) a priority at all. We spent the first day of our trip sitting around, waiting for him to orient us to our project – which he continually put off with no explanation. He stated several times that he would pick us up at a specific time to begin orientation, but would never show up. We were not given an actual orientation until our third morning, and only because we made it clear to him that we were frustrated. (ABV answer:  sometimes things don't work smoothly, plans change, people get sick (the orientation staff was sick), you have to adapt and find work to do at the orphanage if needed, we just talked to the coordinator to solve this situation for the next time, we always tell (through our Travel Guide) our volunteers to email us or call us as soon as they see a situation like this, so ABV can fix any problem immediately. Thank you for your feedback Andrea)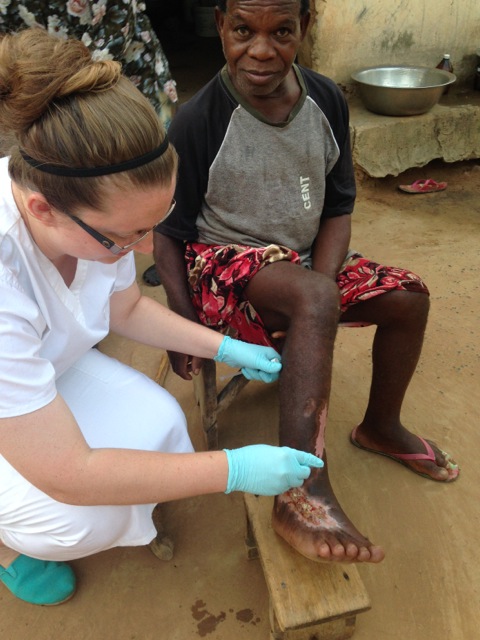 Personal Paragraph (ABV Program Testimonial):
Overall, I had a wonderful experience in Ghana. ABV handled everything and made me feel very safe and welcome in the Kpando. The host family was kind and welcoming, and truly enjoyed having us as their guests. The trip was enlightening in many ways and very fulfilling. I cannot wait to return and be with the beautiful people of Ghana again! 
Are you willing to speak to other potential ABV volunteers?
Yes