Volunteer Name: Courtney Piper
Project Location: Kpando, Ghana
Volunteered at: Children's Home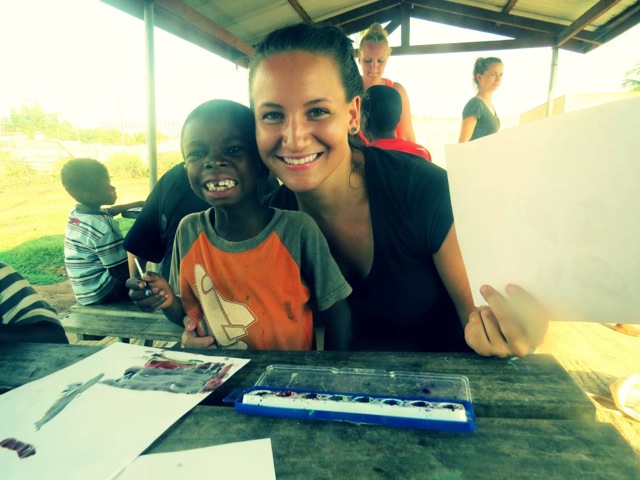 What was your favorite memory of this trip?
There were so many wonderful little memories from my trip, however I would say that just the people of Kpando themselves were so memorable. Everyone was so welcoming and friendly that it really stuck with me. And of course the children at the program will be with me always.
What was the most difficult thing you experienced?
The most difficult and frustrating part of my experience was when we went to a local hospital with our 6 wound care patients. It was the first time I actually realized how little the healthcare system actually does. It was frustrating because nothing was really accomplished and the patients would not see any progress or change in their conditions. I realized though that what was so upsetting to me really did not affect them because they are used to this kind of treatment and not getting much accomplished.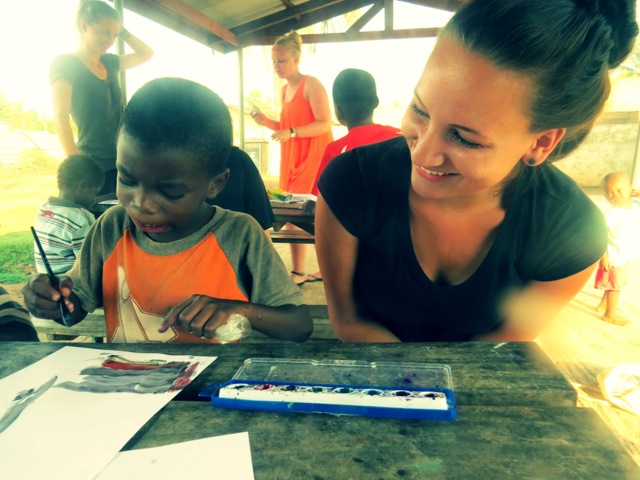 What was the one thing you wished you were better prepared for?
I would say that we were very well prepared. You can't possibly come prepared for everything, some things just need to be experienced and we were told to come with an open mind.  
Any tips for future volunteers… (clothing, travel, personal items, donations, sightseeing etc)
-Medical items are always needed, mainly gauze and wraps that United can use for wound care. The children's home could always use more white writing paper. The volunteer book at the compound is great to look at, we covered almost everything in the book that past volunteers wrote about.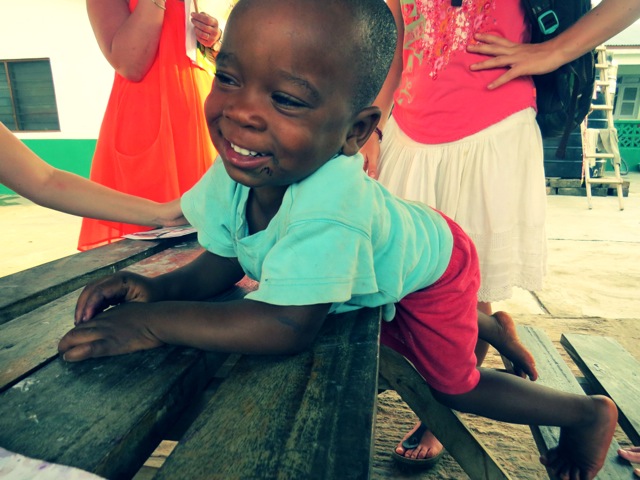 How would you describe/rate your experience working with the ABV staff  in the USA?
The ABV staff was great! They fully prepared us and answered all of our questions, we never felt like we didn't get enough information.
How was the local ABV Director and the support provided in-country?
Very great! We were warmly greeted by Nathalie in the airport and she was there the whole way to answer any questions and help us out. The local coordinator was also great, he gave us a lot of background information on the culture of Ghana and what to expect.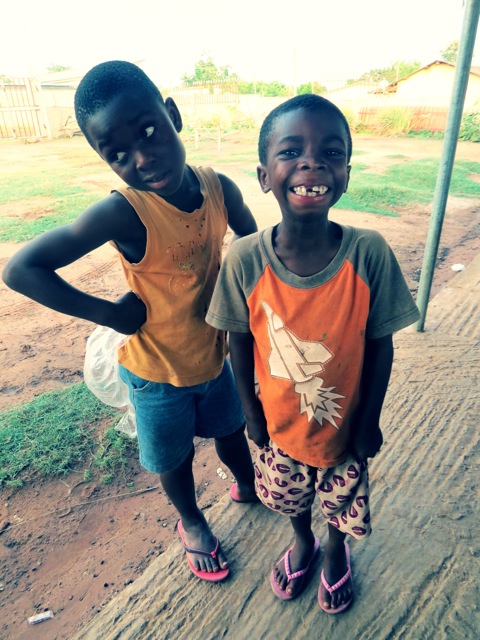 Personal Paragraph (ABV Program Testimonial):
My overall experience was so eye opening and hard to describe in brief. Having this opportunity to experience a different way of life is like nothing I have done in my life before. This program definitely has impacted how I wish to continue with my future and do more volunteer work around the world.
Are you willing to speak to other potential ABV volunteers?
Yes.