Volunteer Name: Emily Bogart
Program Location: Kpando, Ghana
Volunteer at: Orphanage, Hospital, primary schools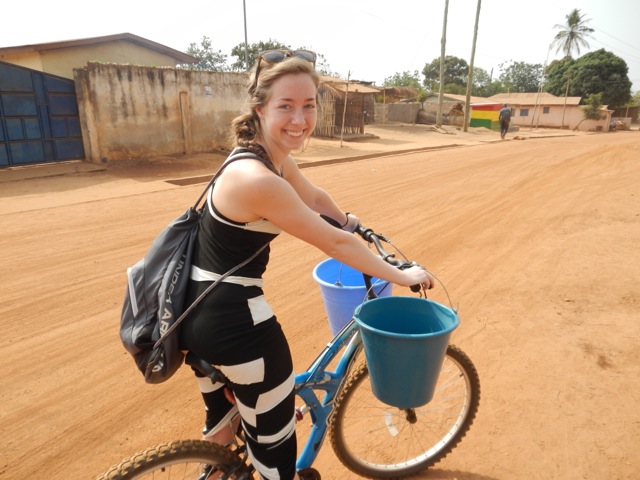 My favorite memory of this trip:
EVERYTHING. However, I especially enjoyed working at Children's home! The children were always so excited when we would come in the evenings. It was wonderful how optimistic and excited about life they are... it was contagious! One day, in the beginning of my trip, we took the children to the Wli Waterfalls. It was their first time spending the night away from their home, so it was really special for them. They were all really excited to go swimming and eat the delicious meals. I am so glad that I was able to be apart of such a special day!
The most difficult thing I experienced was when I lost one of my two bags on arrival, in Ghana. However, this wasn't even a big deal, because the other volunteers who were there were extremely generous in letting me borrow clothing or other necessities until I was able to go pick up my bag. Everything else went perfectly, and in the scheme of things, losing my bag wasn't bad at all!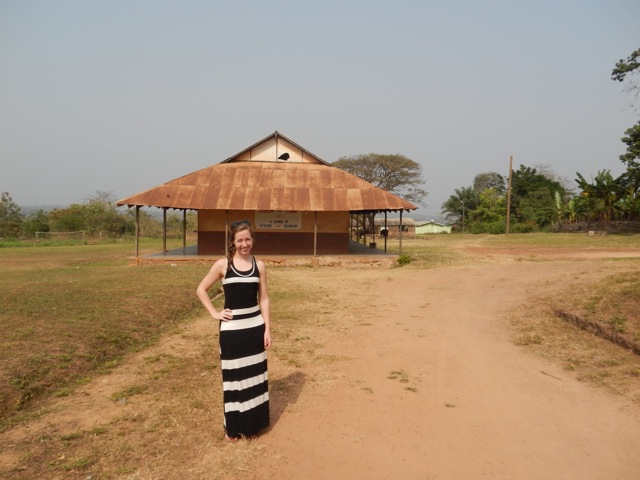 Overall, the list that Abroaderview sends out is VERY helpful. I would highly suggest including what they have written down in your luggage! I did, and I am so thankful that I was so prepared!
I went during the dry season in Ghana. Most days were between 90 and 100 degrees. Have I packed again, I would pack more shorts (that reach the knees)! I packed a lot of maxi skirts and dresses that worked well, but since they were so long, they made the temperature seem a bit hotter. I also wish I would have packed more items to donate to the Children's Home. They are always in need of more baby diapers, wipes, any general medicine and first aid items. All of these items are extremely expensive for them to buy, and many times cannot be bought in Kpando. They are very appreciative of any and all donations!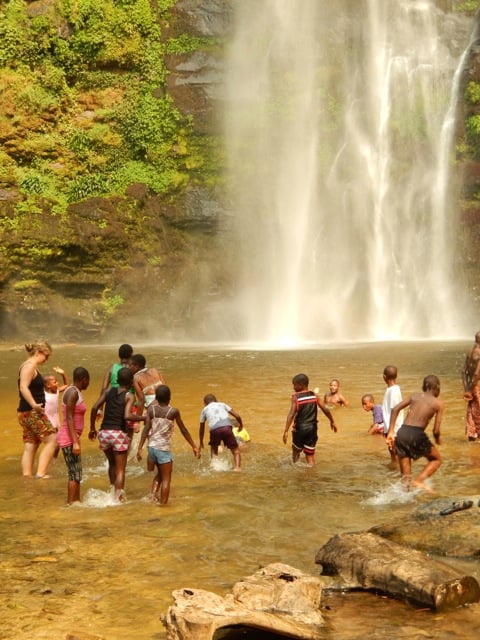 ABV staff was very helpful in the planning of my trip to Ghana. They were always quick to respond via chat or e-mail, and were always very knowledgeable. The staff was always on top of approaching due dates and make sure to keep in continuous communication.
The local ABV Director and support in country was very helpful during my stay. While I wish that the coordinator would have been more direct in communicating details of plans, everything worked out just fine. They all made sure I felt comfortable while I was there and made sure to check in at least every other day!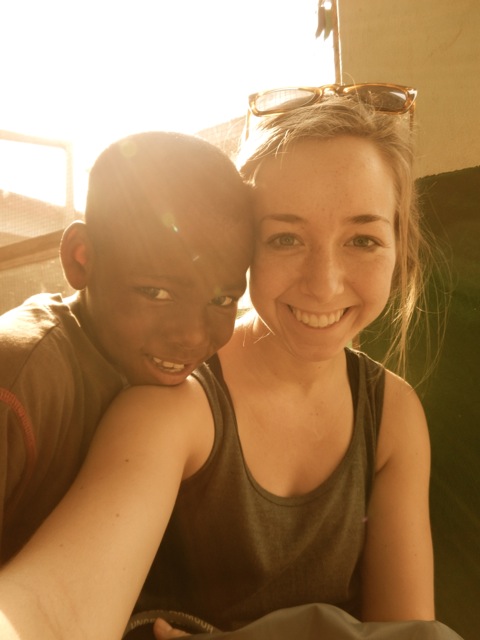 Before this trip to Kpando, Ghana, I had never traveled outside of the country. I felt both nervous and excited to begin this adventure to an entirely different continent, on my own. However, my time in Ghana was the most amazing and life-changing experience I could ever ask for. I learned so much about myself and about a culture, unlike my own. I was greeted by a country full of smiling, kind-hearted, and welcoming people, who made my trip worthwhile. Working at the Children's Home, and at the hospitals and primary schools were so rewarding and I always looked forward to the next day and what it had to offer. I strongly encourage anyone and everyone to volunteer in Ghana. Whether you are alone or in a group, you will be warmly welcomed into their country and the time you spend here will be ever so rewarding.
I am always available to talk to potential volunteers and answer questions!