Volunteer Name: Ethan Kandeeban
Location: Volta Region, Ghana
Project:  Pre-medical/health Ghana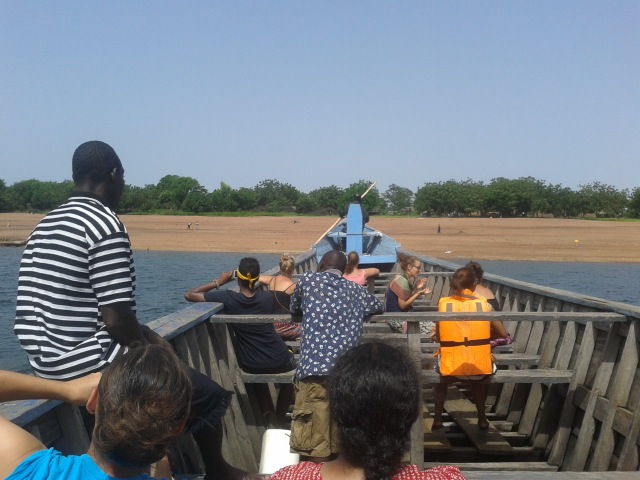 What was your favorite memory of this trip?
There is no way I could pick one single memory of my trip to Ghana as my favorite, but one of the experiences that I will cherish forever was traveling to Gapibo Island on Lake Volta. We did this as part of our community outreach initiative.  The Lake itself was quite spectacular, and the boat ride there was an adventure in itself. However, stepping onto the island and interacting with the locals and carrying out our healthcare initiatives there, was one of the most humbling experiences of my life.
What was the most difficult thing you experienced?   
The most difficult thing I experienced was getting over the homesickness. While this is inevitable in any trip, it was hard to cope with especially since phone calls weren't always feasible.  Another difficult thing was trying to accept that "African Time" is really a thing. It because super frustrating when some of our initiatives took hours to take off, simply because people are extremely laid back and there is no accountability. This was a very hard pill to swallow because I was eager to get things done, all the time.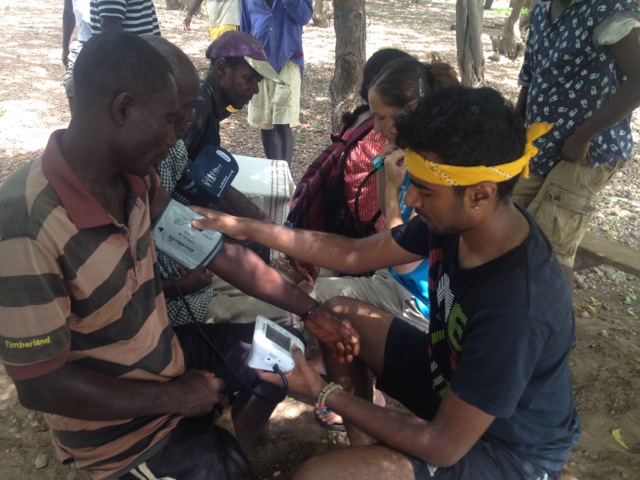 What was the one thing you wished you were better prepared for?  
I wish I were better prepared for the language, customs and traditions of Ghana so that I could have fully immersed myself into the culture and have an overall better experience.
 ABV:  We always tell our volunteers to do research about the location, culture, language and prepare before going abroad, this way they have some extra tools to use while they are volunteering abroad.
Any tips for future volunteers… (clothing, travel, personal items, donations, sightseeing etc)
Buy everything on the travel list; being over-prepared is way better than being under-prepared! However these were something's that weren't on my list but I bought anyways and found them to be absolutely critical!
Bring dried fruits/food to Ghana/any country you are visiting. For example, I ended up bringing 4.5kg worth of dried fruits/nuts/chocolate bars and not only did this save me during travels but it also helped when I wanted a taste of home. You can get used to the local foods quite quickly, however, I came to learn quickly how my mood would change instantly once I got a taste of a chocolate bar from home. This single-handedly was the best decision I made prior to leaving to Ghana and I became a hit with all the international volunteers who only dreamed of bringing dried foods from home!
Another thing that saved me on this trip were "Mio" water enhancer and Poweraid electrolytes packaged in a squirt bottle. The Mio helped me when I wanted juice because I would squirt some water enhancer in my water and it was so refreshing. The poweraid was essential in Ghana whenever I needed electrolytes. They were easy to carry and were absolute travel essentials! I recommend putting these two products on your sites!
Another essential thing is buying a water bottle with a filter.
How would you describe/rate your experience working with the ABV staff  in the USA?
Working with the ABV staff was wonderful. They provided all the help necessary prior to departure. ABV advertised "HIV/AIDS Prevention and Care" however, once landing in Ghana I realized quickly that the area I was staying at didn't deal with so many HIV/AIDS initiatives.  While I was able to get a fulfilling experience nonetheless,it was a little disappointing but I am grateful for my experience.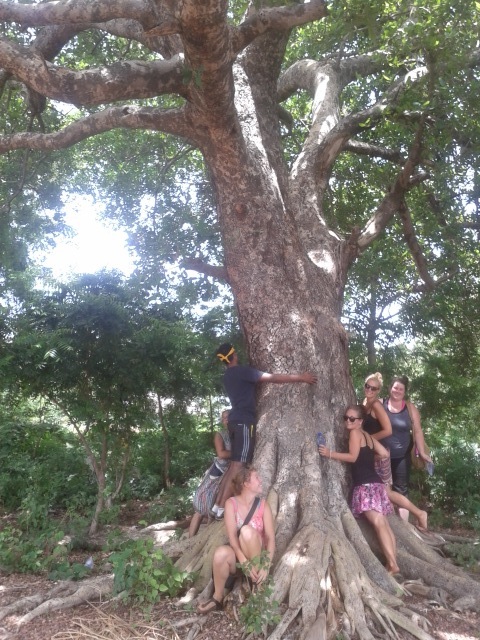 How was the local ABV Director and the support provided in-country?
The support was OKAY. Support once arriving in Ghana was great, everything was handled for us in terms of currency exchange, accommodation and overall, I felt safe which was a blessing.  However, throughout the stay it was rather difficult contacting the local ABV director but once communication was met, things usually got done as they were supposed to.
ABV: as you mention before African time is always an issue, you can contact the local coordinator by phone, email or email our office in the US if you need a speedy answer, we are always here to help the volunteers if they need anything
Personal Paragraph (ABV Program Testimonial):
Traveling to Ghana and working with locals on various healthcare initiatives was one of the greatest experience of my life. I went to Ghana expecting to teach about basic healthcare regimes and came back to Canada with a wealth of knowledge I had no idea I would receive.  An experience like this changes the soul and the core of who you, it even reduces me to tears thinking about it all. I would recommend this to anyone who has a love for healthcare, travel, people and especially those who want to figure out if healthcare is what they want to do with their lives. There is a reason they call Ghana the "Gateway of Africa" and from experience, I can promise this to be true. It is hard to believe, but there wasn't a single time I was afraid in Ghana. The people there were unbelievably friendly, the traditions and culture was absolutely fascinating and it is a country that is easy to navigate and have as your own as you travel and make footprints in the world.
Are you willing to speak to other potential ABV volunteers?
Absolutely, I would LOVE to give advice and help out.