Volunteer Name:  Tracy Troy
Program Location:  Kasoa, Ghana at Medical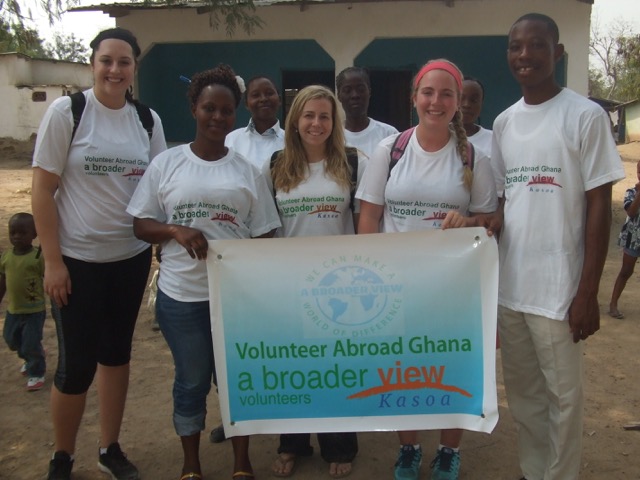 How was the Local coordinator/staff support provided in-country?
The local ABV coordinator was fantastic.  He was very accommodating and attentive.  He helped us understand the local culture and was happy to answer any questions.  His family was very kind and also willing to help us in anyway possible.  I felt very safe during my entire stay in Ghana and really enjoyed the volunteer experience.
What was the most surprising thing you experienced?
At Program: Learning how much the ABV coordinator has done for the refugee camp.  He has made the education of children living in poverty a priority focus.  Even more surprising is the emphasis to educate girls.  He repeated a wonderful quote about educating girls "if you educate a man you educate and individual but if you educate a woman you educate a nation".    
At Host Family:   Our family was wonderful.  They cooked our food and taught us some of the local language.  Most surprising is how difficult it is to get water.  Our host family had to travel a long distance to get buckets of water.
Country:  Just how friendly everybody was to us.  I've traveled a lot, to many countries and have never met a friendlier country.  I was surprised how busy Ghana is, streets are full of people, stands for shops, cars, buses and taxis.
What was the most challenging thing you experienced?
At Program:  Seeing how little people have here.  I gave a presentation at the refugee school about cholera and a young girl asked "what do I do if I can't afford going to hospital"   It made me tear up thinking a child has to worry about death simply because she doesn't have enough money to go to a hospital. It was heartbreaking.
At Host Family: A bit of a language barrier at times.  Otherwise, there were no challenges with the hosts.  They were wonderful people.
Country:  As I mentioned, the poverty in Ghana is hard to see and know how little the local people have here.  It made me reflect on how much I have and what I take for granted.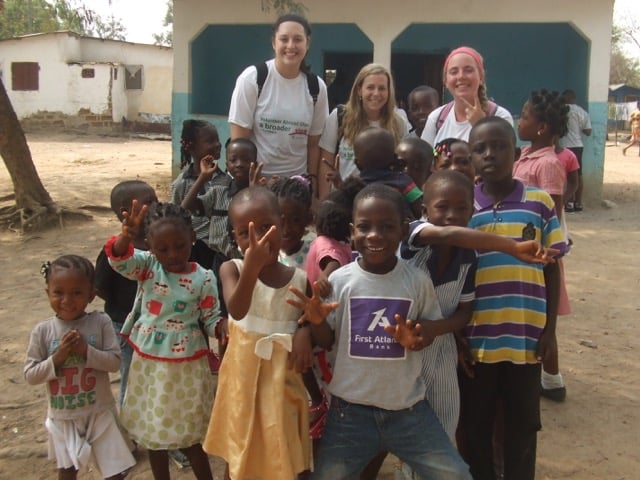 Tips for future volunteers?
The time of year will make a difference in what you need to bring with you. I was most comfortable wearing light dresses.  I didn't use my mosquito net, but the other volunteer did.
Baby/bath/facial wipes are a must have item.  
Get small bills, as often as possible because a lot of shops and taxis don't have change.
Be prepared for a lack of easily accessible water.
Expect to bath with a bucket (in the home)
Bucket flushing (manually adding water to the toilet) pit toilets are the project sites (!)
Personal/Testimonial about your experience?
My volunteer experience in Ghana has been an adventure I will never forget.  The local people are accommodating and friendly.  The children at the camp are precious and always ready to help you find your way or lead you to your destination.  The children I met are what made the trip so special for me.
How would you describe your housing, meals, security and friendliness at the program?
Accommodations:  Nicer that I expected.  I had my own room with lock and key.  My room had a fan.
Meals:  Most of the meals were very good.  There were a few meals I didn't like, for the most part meals were good. My favorite dishes were friend plantains, yam balls, oats and sweet bread.
Safety: As I mentioned I felt very safe during my entire stay.  In fact, I felt safe enough to travel alone to town, or internet café, and took taxis on my own at times as well.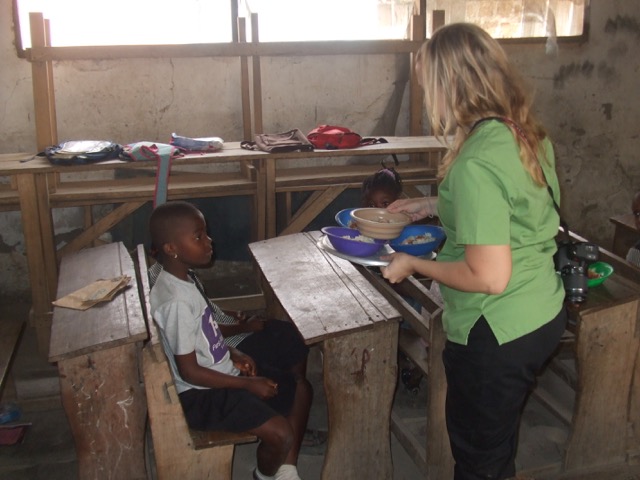 What was your favorite memory of this trip?
All the interactions I had with the children in the camp school.  They were so excited to play with us and interact and learn from us.  They made my time in Ghana very special.  
We took a trip with my host family to Cape on Saturday.  It was wonderful to spend time with them and see and learn from interesting people.
How was the ABV support prior to traveling?
Sarah helped me the most and I was always satisfied with the answered I received from her.
What do you think about the online reservation system?
The online reservations system was fine to use, no complaints
How did you hear about us, or find Abroaderview website?
Google search for volunteer opportunities for student nurses and I shopped around for the best price.
Are you willing to speak to other potential ABV volunteers?
Absolutely!  Feel free to give them my information talk.