Volunteer Name: Trinity Smyth
Project Location: Volta Region, Ghana
Volunteered At: Children's Home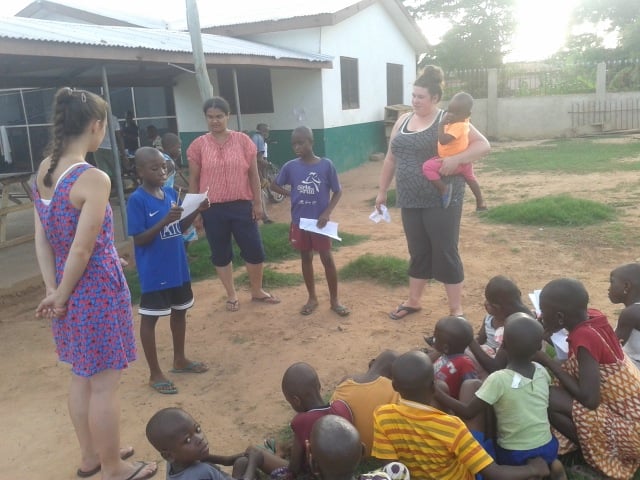 What was your favorite memory of this trip?
I could never choose just one memory as my favorite, but my favorite memories included anytime I was able to go out and explore the community and talk with the locals, as well as teaching music and dance and sports and games at the children's home on the weekends. What was the most difficult thing you experienced?  
What was the one thing you wished you were better prepared for?  
The most difficult thing of the experience was that while I was in Kpando, one of the more organized program coordinators was away, so we had some issues to work through.  That being said, we did eventually get the issue resolved and we were able to do some very rewarding work teaching schools.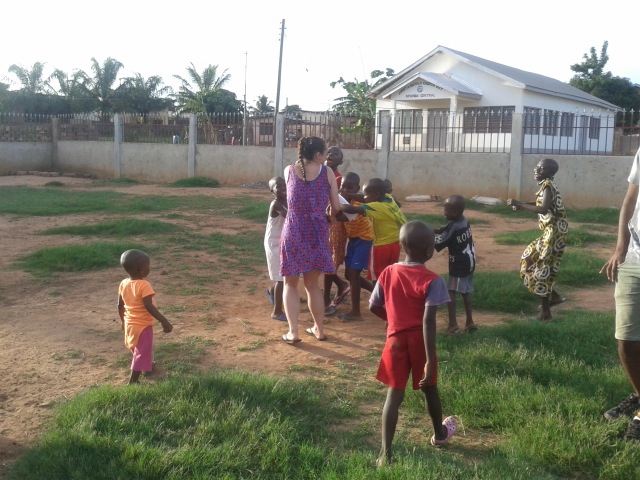 I wish I had been more prepared for the cultural dress code. I brought mainly floor length dresses, skirts, and pants, however knee length ( or just above the knee) items are acceptable, so I wish I had've brought more knee length skirts, dresses, and bermuda shorts. Also, this 'home stay' is more of a dormitory for volunteers, so I wish I had been prepared to live with many other volunteers.
Any tips for future volunteers… (clothing, travel, personal items, donations, sightseeing etc)
Be sure to bring biking spandex shorts, or any type of spandex shorts or half tights to wear under your skirts or dresses when biking around town!
How would you describe/rate your experience working with the ABV staff  in the USA?
The ABV staff were very helpful in answering all of my questions and responding in a timely manner.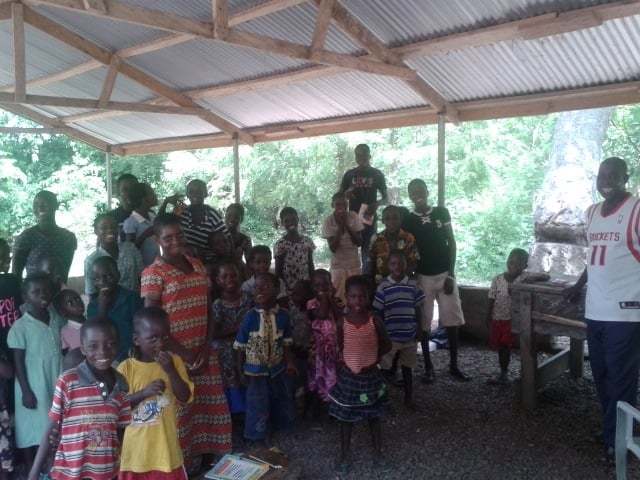 How was the local ABV Director and the support provided in-country?
The in-country staff was very accommodating and hard working, even though we did have issues in the beginning
Personal Paragraph (ABV Program Testimonial):
This experience was a wonderful opportunity to experience a new culture, and meet some of the amazing and friendly people of Ghana. I'm so pleased that I was able to go to the village of Kpando and meet so many other volunteers from other countries, while teaching health education to all the enthusiastic children.
Are you willing to speak to other potential ABV volunteers?
yes